Beautiful on the outside
I just made a blog about a lanternfly in my Hive account. You can read that about it here Lanternfly. It gave me the idea of writing a post here about insects, bugs, butterflies that I have taken photos of over the years. However, I don't have easy access of those and it would take time.
This is a photo (including the lead image) that I have posted in that blog I made.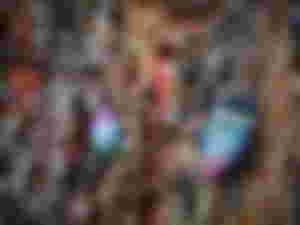 One can appreciate the beauty of the wings of these planthoppers. The pattern on the wings reminds me of water condensation as well as a picture of the sea.
However, these insects are considered as pests.
This characteristic reminds me of the kind of people that we encounter in our lives.
In this age where appearance is given more importance than character, many of us are easily fooled especially with what we see online what with all the apps out there filled with filters to make you more "beautiful," presentable or good looking according to the "societal standards."
We all talk about loving yourself. Accepting yourself for who you are. Yet, we can't deny the fact that we want to be at a certain level where we can "belong."
Thus, we hide in our pretentions and masks just to please others.
In the employment setting, it is hard to judge someone's attitude right away whether that person fits the one we are looking for.
There are those who during the interview process checks all the qualifications we seek. Only to realize that their true colors come out once they are hired.
This is the dilemma for most employees most especially in the virtual setting. This is concerning because there are employees who take advantage of their employers. In the beginning, they do show potential, adhering to what the job requires of them. Gradually, excuses upon excuses by the employees not reporting for work arises. So many sob, sad stories are being used by them and the employers are sympathetic. Yes, we are all for taking care of your employees but up to what point? When the company is at risk because of not meeting quotas or deadlines or unfinished projects? Some would work and then resign after receiving their first month's salary. Leaving the company hanging. The company can't keep hiring and training new people.
There are also some who are have no issues with work and attendance but their attitude towards others and authorities are despicable.
I agree that there are no perfect employees/employers/jobs. However, we should have the decency to respect others and do our work the best we can.