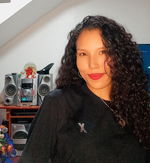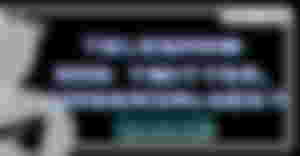 May, 20, 2022. | No. 75
Although it all depends on where you are in the world, since different social networks are popular in each place. In my country, Venezuela, the most used are Facebook, WhatsApp, Instagram and TikTok.
There are also countries with their own social networks, like in Russia, where VK is used. Or China, where they have the most complete app in the world called WeChat.
All of them for specific and simple things, such as communicating, as well as sharing information. Although a few years ago, Twitter was the boom in social networks. Now it is little used by the young people of this generation.
I remember when I was in high school, writing short messages in the style of Tory Vega from Victorious. The thousands of followers, cool phrases of that moment, following actors, it was the thing of the moment, it was what was happening in 2013.
Over time Instagram appeared, and was shifting a little more the attention of young people. An innovative proposal only beautiful photographs and like, no long texts, you only had to look slightly. Which gives a clear indication that the less things a social network contains, the better.
I think it is something very characteristic of human beings, the tendency for things to be simpler and simpler. Without so many complications or manuals. That is why the apps I mentioned at the beginning are so popular, they comply with these principles.
Simplicity has become the daily routine. We are always looking to optimize processes to make everything simpler. In fact, it is a management concept. But, it has been a bit curious, and at the same time, negative. As we got used to it, to do less.
There are pages with thousands of interesting and useful options that can serve us in our day to day, at work, in our studies, and in everyday life. But we don't use them because of how complex they seem.
I think that nowadays, just to see a menu with more than 4 options is a lot of work. We avoid reading, we avoid thinking too much. So it's a sense of alarm. A little bit of the topic I deal with in my article The Internet is to blame.
But today I don't just want to talk about the harm of innovation to human beings. But also about the properties of Twitter and Telegram. Some of them will catch your attention and you will want to move to them. And mind you, I'm not advertising. I just think they are great apps that don't get the value they deserve.

Telegram
I'll start with Telegram. It is the most wonderful messaging app I've tried so far. And better than WhatsApp in many ways.
---
It's everywhere.

Platforms on which you can download Telegram. Banner created by me in Photoshop CS6.
This app, you can find it available for Android, Linux, macOS, Windows. That is, it is not only limited to use on a smartphone, but you can also access it from your PC. Whether or not you have the program installed, because it also has a Web version that you can open from the browser. And if that wasn't enough, you don't need to scan any barcode to access it from your PC. You just need your phone number. That's all.
---
Your data is safe.
There are a lot of things I love about this application, but there is one in particular that is of my interest: Security.
To log in you can set a password, so whoever opens the app will have to know the password. So it also works like this if you are on the PC.
You can set it to log out after being idle for minutes or hours. So you don't have to worry about logging out because it does it for you.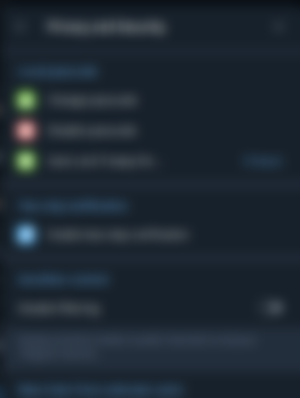 Telegram security options. Screenshot from my personal computer.
It also has two step verification. So no one can log in from another device without having your phone, and your code.
The chats of channels and groups in Telegram are public, anyone can access them. Otherwise, your private chats with other users can only be seen by you, the other person and the server.
About security... I think it's more secure than WhatsApp, in another important aspect: you don't have to give your phone number.
So if someone harasses you you can block them and that problem goes away. By not giving out your phone number it allows you to be safe. Prevent them from calling you, or sending text messages to your cell phone.
---
Lots of bots and cool stuff.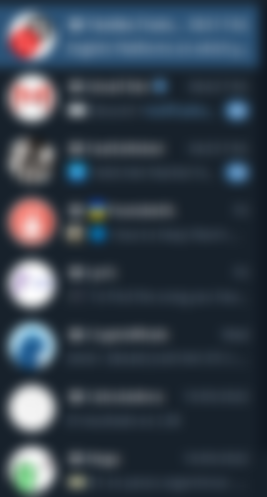 Some of my bots on Telegram. Screenshot from my personal computer.
Besides the security, I love the bots. I have a calculator, I can see the price of the dollar; I can know how much the cryptos dawned every day, every hour, in real time; I can see the emails that come to Gmail; translate texts into several languages; receive notifications from my blog in Blurt in my Telegram; download videos from Youtube; listen to music; and a lot of other things.
The users of these bots I will post them here:
@GmailBot (gmail bot)

@Cryptowhalebot (Crypto value)

@YTranslateBot (Translator)

@YtbDownBot (Download YouTube videos)

@calculatebot (Calculator)

@nogubot (Dollar value, in Spanish)

@blurtify_bot (Blurt notifications)

@PayeercomBot (Bot to know your balance in your Payeer account)

@mephbot (Download MP3 songs)

@Stickers (Create your own stickers for Telegram)
---
Channels and groups.
You can join any group you want, mute notifications, and organize your chats by groups. So you can find them easily.
You can also join channels of all kinds, to download movies, anime, courses, or anything you want.

Twitter.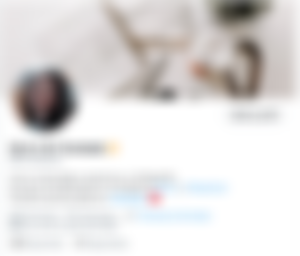 My profile on Twitter. Screenshot from my personal computer.
When it comes to simplicity, speed and information at your fingertips, then it's Twitter. It's like having the newspaper, and finding out everything instantly. And this is one of the features I love about this social network. Even though there is a lot of tabloid news on it. If you are a good researcher, you can find everything.
Here is my Twitter account, so you can follow me. @FrontadoZul
---
Short texts.
Vista de un twit in Twitter. Screenshot from my personal computer.
Each tweet has 280 characters, so everything you write should be short and to the point. Until a few years ago they added the "add" option, better known as "thread", which is designed for longer writings. So you can enjoy a story with a quick read, and very entertaining because of the images that are added.
Actually, I don't know that many people use Twitter, only those who have the facility to entertain, such as the well-known "influencers". Or those who have a brand, create content or want to give some news.
So you could say that Twitter has a very specific use. However, it can be used to communicate and entertain just like Facebook.
---
Everyone knows everything.
When you upload something it is totally public. Although it is not much different from what we do on a daily basis, because when you post anything it is in databases and is public information. But Twitter has two options.
The first one is to have a totally private profile, as some people do on Instagram.
And the other is to be totally public, almost like a celebrity.
Both options are valid for all tastes, however I like the second one. Because it's convenient for me. I write, and I like to post the link to my texts there. This way I can reach more people, to make myself known in writing. Something I like very much.
---
You can contact other people.
Twitter also has the option to send messages, you just need their username or login to their profile. Except, if the person has the setting to not receive messages.
Something that is very useful if you receive thousands of messages a day. You have the freedom to choose whether to receive them or not.
---
Trends of the day.
I already told you about Twitter news, but how to find them? On the right side of the screen you will find the relevant news in the "trends" section. Thanks to it I find out about many things that happen in my country and in the world.
So Twitter is partly what I use to inform myself.
---
Full search.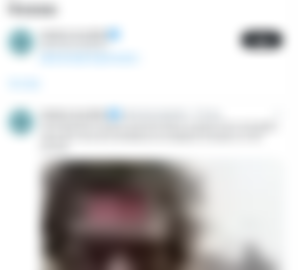 Result of the search for number 20 on Twitter. Screenshot from my personal computer.
When you search for something, anything in the search engine shows you everything, users and twits. I know it's something you also see on social networks like Facebook. But, I don't know why I love its format. Maybe it's how impeccable it looks, or its colors. What I do know is that I love the way it looks. And despite having been on the web for years, it always seeks to be at the forefront in everything.
---
Here I tell you everything I love about these two social networks, and their usefulness. Telegram I usually use it even more than WhatsApp to communicate and interact with people from anywhere in the world.
While Twitter I usually use it for information, as well as to be able to make myself known as a writer and content creator.
I hope you find them useful, and remember to use them wisely, without harming anyone. We all build a better world.
Zul Airan Mujica Frontado (@zulfrontado) | Venezuela.
❤️ I bid you farewell, with love and a big hug. thanks for reading!❤️
---
Original text by zulfrontado ©.
Original photos and images in the post by @zulfrontado taken with my BLU Studio J1 cell phone.
---
Read my other texts (poems and articles) very interesting. You can also follow me on social networks:
✒ReadCash ✒BLURT ✒Wattpad ✒myLot ✒Twitter ✒Instagram ✒Telegram
---
Other related articles:
° A good friend: The notebook.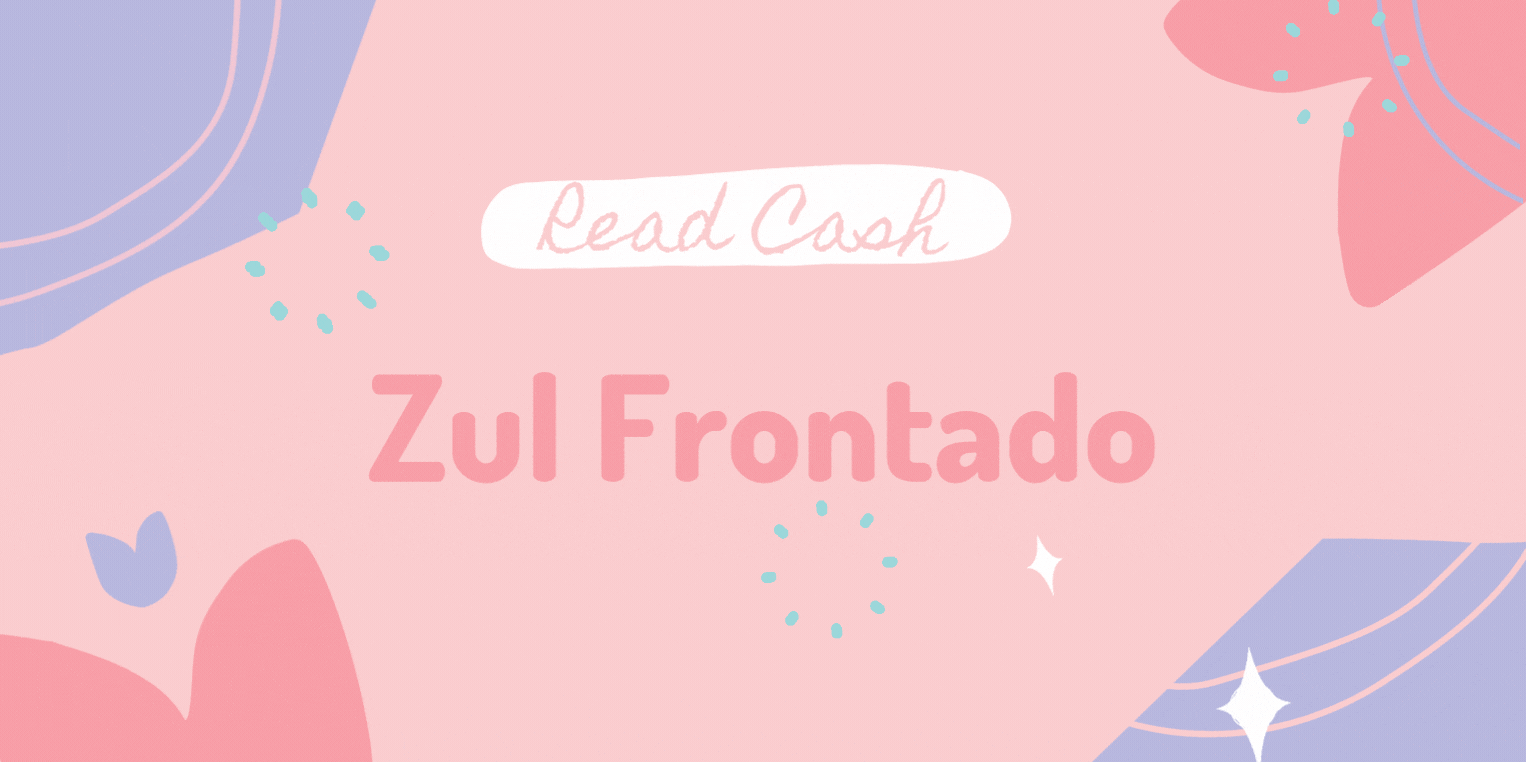 ---
Many thanks to my sponsors for their valuable support! ❤️