Autumn holidays are good for cleaning. It's me and my mother. The housekeeper is at home. My mother takes all the boxes out of the ceiling. Everything that is stored inside has to be cleaned. Can something stored in a box get dirty? If you know my mother everything is possible. She's allergic to dirt. The whole day I have to carry and empty buckets with cleaning water, stairs up and down. She vacuums spiders and dust I don't see and scolds me if she forgot how many times she did it. She keeps counting. One, two, three, four, five, six, seven... and so on. The sound of her voice gives me headaches and that's what I suffer from for days. Headaches because she keeps yelling at me. Only if she's called her voice and face change. To customers, she tries to be friendly. I hoped she forgot she was mad with me. I waited till she came back upstairs. Carefully I repacked the box with Christmas decorations. Silver balls, bells, pigeons and more. All made out of glass. I don't want to look her in the eyes. It's better to keep my head down and focus on the shining balls. Even at the ceiling, they twinkle. I hear her and before I know she kicks me in the back. What did I do? I fell on the box with ornaments, try not to but they break. She screams, yells scold at me and says I am clumsy. "You did it on purpose you no good monster. I hate you."
My hands bleed pieces of the balls are stuck into my flesh I stare at them and try not to cry.
Crying won't help whatever goes wrong is my fault.
She shouts I have to pay for what's broken and need to clean up the mess I made. She kicks against the bucket with cleaning water and I can't help shivering. I don't like water, I don't like the cold. My head hurts and my hands and knees are bleeding.
"You deal with it you lazy pig, better be sure it's perfect if I come back home."

I hear how she slams the front door and her car leave. I wait and wait till I'm sure she won't come back.

October 27, 2021


I read it in my diary but that's all. It's not that it makes me feel better to read about my life but it's a way to remember. I know I am not crazy. She says I am but it isn't true. Perhaps I am not as normal as other kids but neither is my life. My home is a bad place to be. The dogs are more liked than I. Dad is hardly home and the family no longer visits us. Grandmother and granny are not welcome, auntie is scared of my mother. It's November and in February she will get married.

I went back to school.

It's November 12, 2021 tomorrow the Saint will arrive. Perhaps my mother forgets about me? She seems to like this celebration and sings the songs while vacuuming. She can't sing but all I want is she forgets about me. She might if she's happy. Is she ever happy, will she ever be happy? Perhaps, she will if I'm gone. She says I spoil her life, I'm the one who makes everything worse for her and she hates me. She shouldn't have kept me. She hates me and dad does too. They don't like to have me around. I'm a burden to both.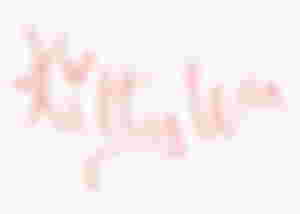 A kid's diary


Bad memories stay
https://read.cash/@wakeupkitty/bad-memories-stay-4544f52f

Promises
https://read.cash/@wakeupkitty/promises-782cee0c

I am a burden
https://read.cash/@wakeupkitty/i-am-a-burden-ea1fea30

Trapped
https://read.cash/@wakeupkitty/trapped-643c6dcc

Thor fights back
https://read.cash/@wakeupkitty/thor-fights-back-d3c58f20