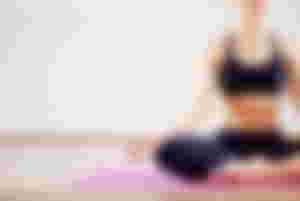 Are you often tense? Upset? Or in a bad mood? Try to meditate. It has been scientifically proven that mindfulness and meditation techniques can contribute to relaxation, drive away bad thoughts, but also help with anxiety and depression, and even drive away from the pain.
Meditation is a relaxation technique and consists of focusing attention on the present moment.
Meditation changes the way we react to negative thoughts. We may feel hopeless, worthless, even angry at life (or ourselves). Meditation will not drive away such thoughts and feelings or suppress them. On the contrary, we will become aware of them, we will accept them, we will understand why and when
they appear and only then get rid of them.
Meditation reduces stress and anxiety. Constant exposure to them can lead to depression. When we practice meditation, we strengthen the ability to drive away negative sensations of stress and anxiety and relax.
Meditation brings a balance of substances and hormones secreted by the brain. The most important of these are serotonin and dopamine.
Meditation makes the brain healthier. Studies have shown that by meditating we improve focus and concentration, strengthen memory capacities. It supports the regeneration of nerve cells and their connections. It slows down the aging of the nervous system. This relaxation technique has been proven to encourage creativity.
Meditation helps us cope with depressive states. By learning to stay in the present moment, we are able to notice warnings at the first signs of depression.
When something irritates us greatly, we are tired day by day, we lose interest in what we normally love and enjoy, awareness and acceptance of such states will lead us to intensify self-care.
Meditation influences behavior: it reduces impulsivity, conflict, and enhances empathy and understanding of others.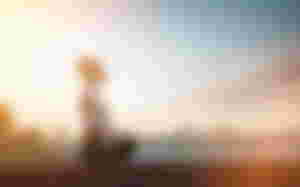 1. Sit in a comfortable position. Whether you are sitting, standing, or lying down - the only important thing is to feel comfortable and relaxed. It would be best to close your eyes.
2. Focus completely on breathing. How do you feel while breathing air? And what about when you exhale? Listen to your breathing. It can happen that your thoughts wander. This is quite common. Just get them back to breathing.
3. Then focus on your body. Start "scanning". You can start from the head, from the feet, or from the fist. Examine the whole body, every part of it. Make sure something hurts, where you feel the tension. If you feel discomfort, tension, or pain in any part of the body, try to visualize how you transfer relaxed breathing to that part of the body. Imagine how the muscles relax and the pain disappears.
4. When you check and relax your whole body, return your attention to breathing.
5. If an unpleasant thought or emotion occurs during breathing, confirm it, and return the focus to breathing. Breathe slowly and deeply as much as you like.
Always meditate at the same time. Let this be a nice anti-stress daily routine.
In the beginning, five minutes of meditation a day is enough. Over time, you will extend the duration of practicing this relaxation technique. Scientists claim that the best results are achieved when we dedicate 30 minutes to meditation.
Adjust the time and place of meditation to yourself and your lifestyle. You can also do this during the shower every morning. You may find it more enjoyable to meditate in bed before bed or while sitting in nature. Try different ways of meditation and find the one that suits you best
fit.
Meditation requires some effort and time. You may not feel significant progress right away. Meditation impact researchers concluded that the benefits are noticed after six weeks. Focus on positive change, even the smallest.
Meditation refreshes thoughts and feelings. It can happen that by meditating you become aware of bad thoughts and it does not relax you, but additionally upsets you. If you find yourself in this situation, stop meditating, and seek professional help. If you are often in a bad mood and listless, if you notice that your quality of life has dropped significantly, that you can barely cope with everyday life and obligations, you think of hurting yourself or another person, you think about death, dying, ending all problems problem you are most likely depression. In that case, you must turn to a therapist, a specialist in mental illness, with whose help you will slowly change your lifestyle. Practicing meditation alone is not enough in this case. It is encouraging that many therapies for depression include meditation, among other things.
For most crazy people, meditation brings only benefits. It is enough to take a few minutes in the morning and/or in the evening and notice what happens when we calm the mind, look at our thoughts and feelings and overcome them without significant reactions. Research claims that those few minutes of daily meditation could make a significant difference in the quality of life.