Uniforms Are No Longer Required For The Coming School Year (As Per Vice Pres. Sara Duterte said)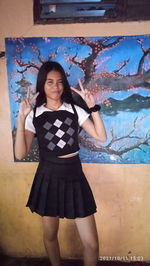 Hello wassup my read.cash friends we met again. Are you having a nice day? I hope you are but if not please cheer up and don't let that problem or whatever that thing bothers you, just think positive ok?😀 Anyways I've been sidetracked todays topic about the recent news that I saw. I am excited to tackle this topic so without further a do let's get started guyz.
But before I start let me say thank you to my sponsor @MommySwag for not giving up on me😀. A big big thank you from the bottom of my heart.
Now this is really is it I'll start. This news that I saw was aired last July 18, 2022 where Vice President and Department of Education (DEPED) Secretary Sara Duterte states that "Students from public schools will no longer required to wear uniforms this coming school year 2022-2023". I was delighted coz that is been my dream all the time but on the other hand I am a little bit worried for my parents. Unfortunately I remembered that I'm in a private school for this coming school year so this doesn't apply to me, this only apply to my second brother and half-sister they are from public schools. My third brother is not included because they were given school uniforms, school shoes (they just didn't fit😞), bag and notebooks with face mask from the local government in our area. Hopefully private schools will not be included because if it does extra cost again.
I am concerned in the sense that it is another expenses because for sure like our school uniforms they have shrunk, because of the pandemic most of us have gained weight. So far my opinion is divided. Hear me out through school uniforms it is easy to identify the students in which school he or she is studying and that is also the signature of a school. It will also look very cohesive with all the students and more formal than just wearing ordinary clothes. On the other hand wearing go out clothes gives you more freedom to choose what you want to wear but the school will looks like a common place because of the different clothes of the students, and it's impossible to distinguish which school they go to.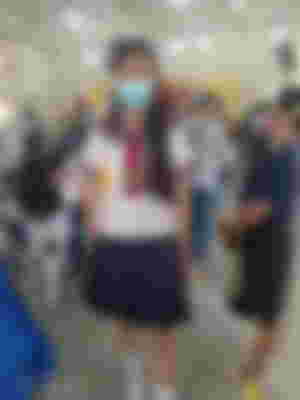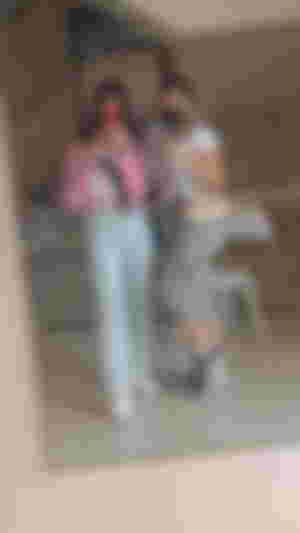 "Even before the pandemic, it is not a strict requirement for public schools to wear uniforms (DEPED Order No. 065, s 2010) to avoid incurring addition costs to the families of our learners" that's what Sarah Duterte said in a statement. Also the new school year will start in August 22 while the full face-to-face classes will start in November 2. Citing the increasing prices and economic loses due to the COVID-19 pandemic, Duterte said wearing of uniforms "is not a strict requirement". So I'll guess you can still use your uniforms but you can also wear like jeans and a t-shirt it really just depends on you since it's not required anymore.
Now some moms are buying school essentials like black shoes, uniforms and some school supplies since there is only a couple more days before school starts. On the other hand some of the moms are not buying school stuff uniforms to be exact, cuz their budget is tight and they still have their uniforms from the past year. They rather lend their budget to buy food than buy uniforms. Others reason are there just gonna dress their child with going out clothes when going to school. The only problem their gonna face are the school supplies like paper, notebooks, pencil, ballpens, and etc. just basic stuff for schooling. Oh I forgot also school bags and school shoes. My auntie said that she's buying new stuff for her kids to feel motivated to go to school. Even me I also feel very excited whenever I have new things especially school stuffs, like backpacks they make me feel excited to go to school. My mom bought backpacks for us already 4 backpacks to be exact me and my 3 more siblings and a school shoes to match our new bag.
We didn't buy notebooks cuz their teachers might give instructions for the color coding of their notebooks for example white for values subject, green for math, and etc. Students in middle school have that color coding stuff but since I'm in my senior year now I don't know if they still have that. I already bought 2 notebooks through from shopee and a couple more stationary stuff if you guys want to know what I got or your curious check out my youtube channel I'll put the link down below.
https://youtube.com/watch?v=j2NKz6S57a4&feature=share
That video was I think 2 months ago or 1 month notice how excited I am lol I already got so ahead of myself. I feel tempted that time cuz while I was scrolling through shopee I spotted some stationary things and got hypnotized so I end up buying some couple school related stuffs way too early. Anyways Vice President Sarah Duterte's idea on making the school uniform not required anymore is very useful to the families that are not very well off or struggling in life. You can still wear your uniforms or not it's your decision so there is a sense of freedom for you. Either wear your uniforms or wear your go out clothes it doesn't matter it's your decision now.
AUTHOR'S MESSAGE
Thank you so much my dear read.cash friends for taking your time to stop by and read my article I really appreciate it. Sending my online hugs and kisses to my likers, upvoters, commenters and to Random Rewarder thank you so much.
as always,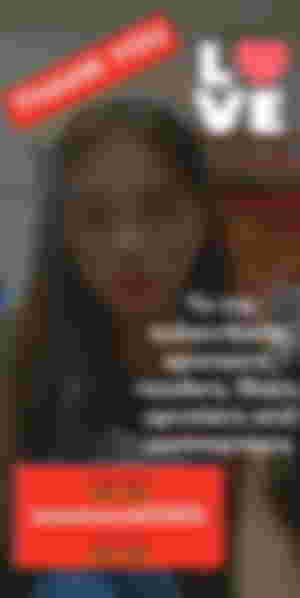 susanavel2005
Article #54 (1st for August)
August 01, 2022
Lead image is from Facebook and the other images are captured by yours truly.