The Value of Life: How to Make Every Living Moment Count?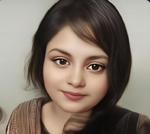 We often say that "life is precious" but what does this actually mean? It means that life is valuable. The most valuable thing in the world. It means that every moment of our lives is worth living. It means that we need to capture every moment of our lives and make it meaningful.
Many people believe that life is valuable and worth living, but how do we achieve this? Life can be full of challenges and difficulties. It's not about having the perfect job or a perfect family or perfect relationship; it's about living every moment to its fullest. We will never know what tomorrow has in store for us and whether we are going to live until tomorrow. This leaves us with a question: What am I going to do with my life today?
I have been suffering from insomnia for 3 months now and have been looking for a way to get more time to myself so I can read, work on my blog, or just enjoy some quiet time.
But after a long day of work, when I lay down on the bed, I feel like I got rid of all the work. But beyond that, there is much more to be done in life. Instead of appreciating each moment, people spend the time doing things that are not valuable to them.
The result: instead of feeling appreciated and satisfied with life, they feel annoyed and frustrated with the world around them.
However, many of us do not make the most of it because we are busy living life. One of the biggest problems is that people lose their sense of urgency in life as they grow older and start to get comfortable with things.
A fundamental human need is the need to have a sense of purpose in life. Without it, we feel lost and without meaning. It is natural to have questions about why we are here, what is our purpose, what should be our next steps, and how should we live?
This sense of purpose can be challenged by people going through a tough time or facing the end of one's life. The lack of a clear direction can be disorientating and make this feeling worse.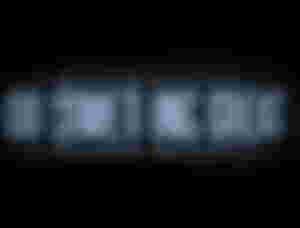 Finding meaning in life is not easy but it doesn't have to be as complicated either. There are various ways how you can find your own personal sense of purpose in life - from reflection over your own past behavior to self-knowledge through mindfulness exercises or spiritual exercises like prayer or meditation."
We should find time to pause life and appreciate the present. This can be done through mindful living, which can help with stress relief, grounding oneself back into reality, and improving mental health.
Mindful living provides a momentary escape from everyday stressors; it is an opportunity to take a break from the hustle and bustle of our lives.
It is important to think about the things that really matter in life and to not give too much time and energy to the things that don't. For example, it is pointless to worry about what people say about you when you know that you are a good person.
"It's important to remember that life is precious" is a powerful quote and the last part of this blog. I would like to remind my reading friends that life is short and fragile, so we should make it count every day.
---
*Original Content by @sj0820