The Centralization Of NFTs - KYC & Withdrawals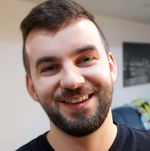 I've noticed a growing trend that more NFT marketplaces are centralized, require KYC, and don't allow withdrawals in multiple cases. Let's talk about a few examples of this growing problem for the NFT space.
https://peakd.com/hive-167922/@scottcbusiness/ymngircz
https://rumble.com/v1boqc3-the-centralization-of-nfts-kyc-and-withdrawals.html
https://d.tube/v/scottcbusiness/QmWLvz6R8GrqxzP3NjU5cJQvek1eGDjnowkCQoDFgNpepF
https://odysee.com/@ScottCBusiness:4/veve-and-omi-nft:d
Here's some red flags to watch for: KYC required to trade NFTs, transactions aren't on-chain, NFTs aren't stored in your own wallet, withdrawal limitations and restrictions, and any other obstacles preventing you from trading or owning NFTs in a decentralized way.
This is my 528th episode/article. I put a great deal of work into this content so if you find it valuable, please do like, share, comment and subscribe!
VeVe NFTs – You cannot withdraw currently as a normal user and when withdrawals are fully enabled, you still have to do a full KYC verification to withdraw, buy, and sell. For some test users, they can withdraw in the beta phase, but this is highly limited.
Moreover, because all of the NFTs are stored centrally on their application, just like exchanges, you do not have true ownership of your NFTs either. They will also have limitations on how much you can withdraw too making it even harder to get your funds out. It's also important to note that there is a 10% fee to withdraw. https://help.veve.me/gems - You can learn more about this in their help center. Gems aren't real crypto, they are just in app points from the app store. You can send them and anything you do with them is still regulated by Apple & Google through the app store.
The help app says you can only withdraw a minimum of 50 gems or a maximum of 50,000 every 7 days. You do need to trade enough that you have at least $50 worth or if you make a massive sale, you have to stagger your withdrawals. But according to a post by them very recently https://medium.com/veve-collectibles/veve-payout-what-you-need-to-know-c00529b28891 - you need a minimum of 1,000 Gems to even qualify for a payout and 100 Gems is the minimum withdrawal. So, you need $1000 worth and you have to withdraw at at least $100 worth. They may take up to 5 days to payout and they have to approve the payout as well.
Crypto.com NFTs: Crypto.com has the same issues with KYC on their marketplace eliminating the possibility of trading NFTs in a decentralized way. - https://crypto.com/nft/
Theta NFTs: Theta.TV still has all the same problems as before except now they allow you to withdraw your TFUEL to their NFT platform which you also need to KYC verify and cannot withdraw from. https://www.theta.tv/account/thetadrop-transfer - You can withdraw 400 TFUEL every 30 days which currently is worth about only $20.
After pressing transfer you are prompted with a warning that says you cannot withdraw.
https://www.thetadrop.com/ - This is their actual NFT platform, but you don't want to use it since you cannot get your funds out.
Have you invested in NFTs? Have you purchased NFTs from any of these platforms or been unable to withdraw your funds? Let me know what you think about this in the comments below and don't forget to subscribe!
*Disclaimer: This is not financial advice and is purely for entertainment purposes. What you see, hear, or read is my personal opinion, and any statements made are based on my views and should not be misconstrued as fact. My crypto portfolio may or may not be simulated*
👥 Support Me & Follow Me Elsewhere 👥
👉 http://www.scottcbusiness.com
Ask questions in my Telegram: https://t.me/cryptoandthings
You can find all my cryptocurrency addresses on https://cointr.ee/scottcbusiness
You can find all of my referral links here: https://linktr.ee/scottcbusiness  
Sponsors of scottcbusiness