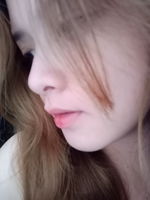 Hello there my read.cash family all over the world!👋☺️ How's life? How's the everyday battle against every challenges of life? How's your health and financial statuses? I hoped you all are doing great amidst this global pandemic. Always remember to take good care of yourselves.
For today's blog, another random thought just came into my mind when I came across a TikTok content yesterday. And the biggest question where the creator left in that content was, "What if God take away your life at 10 pm, what will do for all day?"
I really got hit with that question. "What if?" What if it really happen? I never know when. Well, who knows, right? Except, if God will send an Angel to inform us about it.
After watching the whole video, I decided to go home while thinking about the question from that content. Even after I finished eating dinner and had some bonding time with my parents, that question was still in my mind. And the next thing I knew, I woke up in the morning while crying.
So, what will I really do for the rest of the day of my life?
- I don't have any specific place to be with. Literally saying, it will be in my room, my comfort zone. I will just think about the memories I had in my room, from the random stuffs I've done, which I considered valuable to me down to the happy moments I've spent with MGD. Of course, I want to spend that time with my MGD.
- Like what I did in the first, I will just think of all the happy times I had in our whole house. From the party being held in it down to the moments I've spent with my parents.
- Just a stuff which I considered valuable too. Bottom line, I will do this stuff to refresh myself.
- "Isa lang naman talaga yung pinaka-favorite ko," MENUDO. I want to eat that as much as I can. Of course, "kasama na dun yung inumin." I better not to mention what it is. :)
- "Praise and Glory, Honor and Strength, unto our God, unto our God..." (ang sarap kantahin niyan sabay sayaw) <3 I sing with all my heart and let my body move and groove to its beat. Feel the rhythm of the music, "woah!" (Feeling Blessed)
- Honestly, I am not used to be so sweet with my parents, to the extent that I will say, "I love you" all of a sudden. I just let my actions speaks louder than that. Inside that letter will be a message of care and love I owe from them and a message of love and care that I want for them to know from me. The rest will be a secret message "nalang."
- I'll ask forgiveness to all the people whom I've hurt and who hurt me. But because I am not use to say it verbally, I will do that in my own way. ("Pa'no kaya yun?) Well, let me handle it.
Lastly,
- For that remaining hours of my life, I want to see the "Genuine Smiles" of my mama and papa for the last time. Praying to the Lord that if I'm gone on this very earth, I'll pray that He will guide them, protect them from any illness and harm. That, even if I'm gone, that genuine smiles will never fade. Even in the darkest hours of their lives, I'll pray that they will still find a reason to put that genuine smiles in their faces. And even if I'm gone, they still find a reason to continue their lives even without my presence.
________________________
How about you? "Napaisip din ba kayo?"
As what Father Enald Atienza said,
"Seize the Moment!"
"Give your best shot, kasi huli na, last na eh."
"Isabuhay mo yung buhay mo na para bang ito na ang huli, na para bang ito na yung huli, yung kahuli-hulihang araw, oras, at sandali nang buhay mo."
"If we want to feel a sense of fulfillment in life, then always seize the moment. Take the opportunity to bless God. Take the opportunity to love God. Take the opportunity to go back to God. Take the opportunity to answer to God's call. Take the opportunity, seize the moment, para pahalagahan ang mga taong mahal mo sa buhay. Yung mga tao'ng na minsan ay para bang na te-taken for granted mo. THIS IS THE MOMENT! Seize the moment to love and appreciate them."
"Say Thank you, sa mga tao na gumawa sayo nang mabuti. Say Sorry, dun sa mga tao na nasaktan mo at nakasakit sayo. Ask for Forgiveness, dun sa mga taong nagawan mo nang hindi maganda."
"Not tomorrow, not in the next day... but NOW!"
"Seize the moment, and if you do that, you will have everyday a Sense of Fulfillment."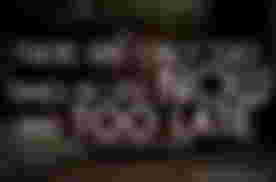 ________________________
"Ayaw ko nalang isipin, ang sakit pala talaga." I can't help myself but cried, knowing that at this very moment of my life, I still didn't spend my time wisely. Knowing that, I will be gone sooner or later but I keep doing things which are not in God's will, that I'm letting myself drown from my wrong doings." (crying T_T)
That's it for this blog my read.cash fam! (Ang drama ko ba? Pasensiya na.🙇‍♀️)
________________________
Lead Image source: https://lisaebetz.com/2018/05/15/seize-the-moment-fight-mindless-living-one-moment-at-a-time/
Thank you so much for spending your time!📖☺️
TO GOD BE ALL THE GLORY!😇