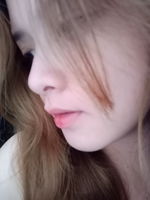 Here's to new day, new month! "HAPPY FIRST DAY OF OCTOBER TO YOU MY BELOVED READ DOT CASH FAMILY!" (celebrating)
Imagine how fast time really flies. It feels like just yesterday we welcome September, but look, we are now welcoming October and one more thing, its my Birth month. Yay! Am I excited? Though I surely will not have the same kind of celebration as what I have in my previous birthday, but I guess I still have guts to be excited for that upcoming day of my life. I'll be turning 24. Aigoo! I'm getting older but still unable to achieve GREAT THINGS. Anyways, what's your October goals?
Before anything else, let me share first my September achievements both in real and virtual world.
As for my Volleyball career, ("nauna talaga") I must say that I am having progress. Well, not just me but my teammates as well. Their play has improved as the days gone by and now, as we lost some of our games, we also been able to achieve some wins.
As for myself, physically, I must say that I am not really that well. I have been suffering frequent back pains. I don't know if its just because of playing Volleyball or there's other reasons for that. Rhed also knew about it. When I sit or stand for a long time, my back can't stand it. Everytime when I bent it, I can't stand the pain. And the only thing I did to ease it, I put some liniment oil or asked my mama to do a quick body massage or "hilot." There were times that I also experienced a minor to severe headache, especially when I lack of myself. Other than, I can still function well when it comes to doing tasks at home. Mentally and emotionally, there were times that I can't control my feelings of regret, self-pity, guilt, but gladly, I can still cope up with the pressures. Spiritually, though I am not regularly go and attend to church, I must say that I am blessed and happy for I am now been able to do of uttering His name a lot of times before.
Now, let's talk about my side hustle September journey;
- I was able to write and publish twenty-two (22) articles. And I can't believe the fact that I am not really that dedicated to working it on. For all you know, I am lazy at some point of my life and there were times that I also experience writer's block. I also attended Volleyball league and practice matches. Well, I guess one reason for reaching this many was when I had my weekly goals. As for my sponsors, I still three (3) in my sponsor's block and four hundred eighty-five (485) for my subscribers. As for my earnings, here's the over all income that I gained for the month of September that I transferred to my coins.ph wallet;

Its not something to brag tho, but I am happy with what I gained so far. If only it values just like before, I probably had a huge amount in my wallet now. "When kaya ulit?"
- I am not really active on the platform, but I posted some updates whenever I had something to share. Here's my earnings;

Look at that small amount. Lol. It could be just a cents for others, but for me, its an amount that I had from the people who have shown to me their act of kindness and for appreciating my posts. And I am very much happy for that.
- I recently made a decision to join in core mining. As what I heard, the launching will be this coming December and I am excited to see how will it go. So far, I already mined;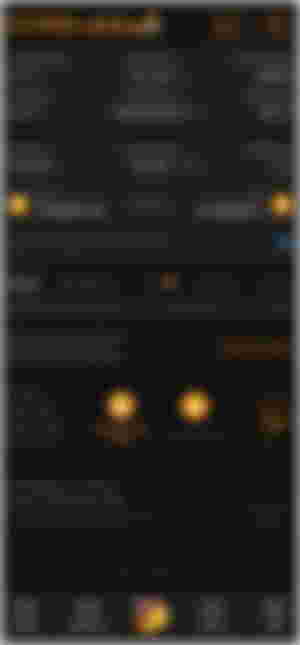 - I felt like I am still a newbie in this platform. Like, I wonder why I can't see my earnings on my dashboard, though I have gained some in my posts. A lot of thoughts came in and one of them is maybe, I should reach 100 followers so that I can see my earnings. Lol. That goes the same with my love Rhed. So far, I have enjoyed posting and giving votes to other users, as well as giving comments to their posts.
_______________________
As what others usually do every new month, I will set my monthly goals for October. Since it my birth month, I will also include my birthday wishes. So, here you go;
- Be able to visit "Birhen sa Kanunay nga Panabang"

- Simple yet memorable birthday celebration with my family

- Good Health for me and for my loved ones

- More Challenges to conquer and Achievements to gain

- Great Opportunities (work)
- 20+ articles for read dot cash

- 1 or 2 posts per day in Appics and noise dot cash

- gain at least 0.2 BCH through read dot cash

- gain at least 0.01 BCH through noise dot cash

- More engagements
As for gaining sponsors and subscribers, I might not include it because it could only be possible for those who are willingly give it to me and I can wait for patiently. (Smiling)
_______________________
Achievable or not, I will try to dedicate myself to reach these goals that I set for this month, as much as my dedication towards myself for improvement (physical, mental, emotional, social, and spiritual) and for my relationship towards my family (including Rhed).
_______________________
My warmest thanks to all my avid supporters; readers, upvoters, sponsors (old, new, and renewed ones). It is my pleasure to have you and become my inspiration and motivation as I go on to this journey as an online writer and a blogger. Thank you for your undying love and support, and for showing how kind and generous you are. Thank you for making my read.cash journey a wonderful one. May this platform last for a long period of time and our friendship, may on virtual or not goes the same. May the Lord our God bless us more days, weeks, months, and years to come!
_______________________
See you in my next blog!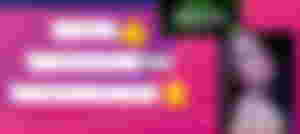 _______________________
PREVIOUSLY PUBLISHED ARTICLES:
"I was at Ormoc City!" https://read.cash/@renren16/i-was-at-ormoc-city-22d125e4
"Its Last Wednesday" https://read.cash/@renren16/its-last-wednesday-04bab589
"I was Execrated" https://read.cash/@renren16/i-was-execrated-2e59fcb4
"One Day League" https://read.cash/@renren16/one-day-league-b8d3d813
"Even a Centavo can save Life" https://read.cash/@renren16/even-a-centavo-can-save-life-00c22661
_______________________