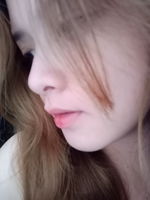 This past few days, I've been thinking a lot of things, and came across this article from langga @dziefem , "Are you good at Pretending?"
https://read.cash/@dziefem/are-you-good-at-pretending-e10fa786 .
While reading, I found out that it was initiated by one of my virtual friends in here, @BreadChamp with an article entitled; "Examining Myself."
https://read.cash/@BreadChamp/examining-myself-c7e22e99 .
It took me a while to think about joining the prompt, because aside from no tags, I also try to make other articles. But now, let's give it a shot.
And if you want to join too, here's the link down below;
https://advice.theshineapp.com/articles/ask-yourself-these-20-questions-to-improve-your-self-awareness/
After clicking the link, twenty questions were generated, but, I would like to answer the first ten (10) questions;
________________________________________________
What am I good at?
-Pretending to be okay? Making other laugh?(Charoot) Well, seriously, I'm good at making my family proud, as well as disappointed.(Shocks???) Actually, I can't really say that I am good at this or that thing. I just wait for others, especially the close ones, to say that to me. I am more the doer, not just a mere talker!
________________________
What am I so-so at?
-I am really into singing and dancing. I am really blessed and thankful because I am able to do such things, in spite of the fact that I need to improve it, much more than what I have been shown to everyone now. Looking at myself while doing some contents on tiktok makes me proud of myself, because in every videos I have watched, I can really say that I have improvement. While in singing, still working on the high notes, but I am more focused on my own range. "Let's just be realistic. Don't force something if its not really for you."
________________________
What am I bad at?
-I am bad at Mathematics. I remembered when I was called out by my Prof. to answer the problem, its takes me almost forever to get the correct solution. Haha. That's the reason why I got a low grade, but still a passing one. XD
________________________
What makes me tired?
-I am tired when I felt sick. I am tired when I am alone. I am tired when I am doing nothing or I am bored. I am tired when I kept on thinking about my problems in life. Actually, even just thinking about it, makes me tired. So, for me to ease what I felt inside me, I rather sleep than kept on thinking about it, especially when I cried out of overthinking the things that will just make me angry or sad.
________________________
What is the most important thing in my life?
-If its the literal thing, its my ring. But this ring was given to me by MGD. He bought it when he went to Cagayan to take the LET exam. There's a name engraved in it. And guess what? The name is "JESUS". I considered it the most important thing because, I always wore it, especially when I went outside or have a travel. Everytime I have a prayer, I always touched it, also when I'm afraid at night or when I am sad or even when I'm bored.
________________________
Who are the most important people in my life?
-Of course, my parents. I already shared to you about it. From the very beginning, they are the ones that molds me to become a person I am right now. They supported me all throughout. Especially on tough times of my life. When I was in college, never even once they make felt that I am not being love and given importance. Even they don't have enough food to eat or money to buy their own needs and wants, they gave it all to me, just to provide or sustain my needs and wants. I am really blessed because they are my parents and I couldn't asks for more.
________________________
How much sleep do I need?
-We all need 8 hours of sleep, right? But for me, even just a 5 or 6 will do. I know its not good for my health, but what will I do? I can't sleep properly at night. Even though I am sleepy but I can't sleep. "Insomia"? I really don't know. During my college days, I sometimes, slept just 3 hours, especially when we had a party night out. That's one of the reasons why I easily get sick and can't focus in doing necessary things that needs to be done.
I really wanted to sleep for 8 hours or even more. Can you help me? Pretty Please!
________________________
What stresses me out?
-When I am lack of sleep. It stresses me out also when I have a lot of things to do, especially when I'm running out time. I also get stress out of headache or when I am felt sick.
________________________
What relaxes me?
-Food and music. Everytime I am burned out, I always find time to relax myself by eating while listening to my favorite music.
________________________
What's my definition of success?
-Success is when you appreciate every little things you achieve by doing your best. Either big or small, as long as you exert the best effort you can to achieve it, that's the true essence of success for me.
_______&&&_&&&_&&&_______
Lead Image edited from Canva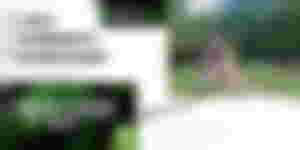 Thanks for reading fellas.❤️
Praises be all to God!😇
08/28/2021