Is Love a Fancy or a Feeling? #ValentineDayChallenge2022
Is love a fancy, or a feeling? No.

It is immortal as immaculate Truth,...
Beautiful lines aren't they? And is it just that love has inspired so many people throughout history, and why not? It is the most beautiful feeling any human being can experience.
Today I came across a #ValentinDayChallenge2022 by non-other than @Infinity , @PVMihalache , and @Jane in which they invite us to talk about love. To see how to enter tap here, there's still time!
I wasn't thinking about writing anything for Valentine's Day, in fact, I'm one of the people who feel that it is overrated, a thought that was confirmed by some personal experiences. But even if it's marked around Valentine's Day, this is about love, and love is not overrated at all.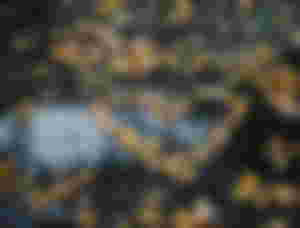 Let's see, being honest and truthful, I've never celebrated Valentine's Day like most people do, you know, with that special someone, a romantic date, the flowers, moonlight walks on the beach, champagne, strawberries, the whole movie setting. And that's because I haven't had much luck with love, no matter how hard I try, evidently, it's not on the cards for me and it's ok.
February 14th is also a day to celebrate friendship, and love it's not only circumscribed to having a partner, boyfriend or girlfriend. I believe we can celebrate love and friendship every day of the year, we be can be kind every day, have thoughtful gestures, be passionate, show love.
I remember one time with my girlfriend's we planned to dress up for Valentine's Day and go out to dance and have a good time by ourselves, but I was left alone, they changed plans to catch the eyes of their crushes, and I didn't have one at the time; one of the guys from the orchestra bought single roses to gift to all the females of the group, so I got a gift., but that was it. Later in the night, I got a big burger, with bacon, cheese, avocado, and a fried egg, I got a big Coca-Cola, a box of chocolates and I went home to eat and watch movies.
Many years later I finally got a VD with a boyfriend on board and I even started to think that I was cynical about the day before because I haven't had someone to celebrate it with. I went out to buy a gift, it was hell, there were crazy buyers everywhere, overpriced merchandise, the horror! But I got the gift and I was so excited to give it to him, but one week later because we couldn't be together the exact day. Well, when we finally got together, he forgot completely that we were supposed to exchange VD gifts. I was so bummed, it clearly didn't mean the same for both of us, and even if he was apologetic about forgetting the gift and the date, it was a very unforgettable experience.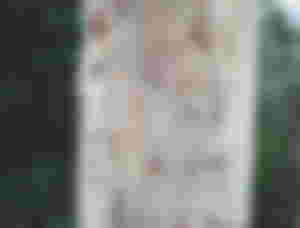 Since then I started to just give food gifts to my friends and family, as long as I can afford to do so of course. In my first year of college, I made a batch of Extra Fudge Brownies and wrapped them with gift paper with hearts, so cute. I have made heart-shaped cupcakes and cookies, give candy and flowers to those who have my love and affection, even if I don't get anything, well, I do get something, the fulfilling of giving something from the heart, and that's one of the things that makes love worthwhile.
Through that BF experience, I also learned that instead of getting out to the town to fight with angry buyers for a PS5 or an oversized teddy bear, I can always give a very well planned and tasty meal, made with love from the heart, because I believe that one of the most beautiful ways to show love is through food, as it nurtures body and soul. Take today for instance, after reading the challenge post and the requirements, I felt like I was going to let it pass because I don't have many stories about love, and since I celebrate my close friends and family every day, and say I love you every day:
What can I write, and how I can fulfill the special requirement?
I found my answer in food, and it instantly made me feel better, inspired, and with a warm and fuzzy feeling as my house was crowded with the wonderful smell coming out from the kitchen, enough to put a smile on anyone's face even in dark times.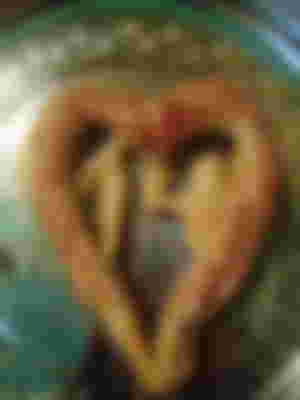 This morning I read an article of a friend over at Hive, he defended an elderly woman from a bunch of entitled kids and their rude manners. He later saw the old woman sitting on a bench taking a breather after such a terrible moment, and he sat with her and comforted her. He got praised for his actions, and those actions showed how much he loves life and how much he values the lives of others, and that is a sign of love. You are awesome @TengoLoTodo .
I have a friend over here that without even knowing me in person, offered to lend a helping hand when I needed one, despite the fact that she was going through some stuff herself; that's a kind of love, love for the neighbor. I can't thank you enough for that gesture @CoquiCoin .
My mom ate a spicy fish I made a few days back, I didn't know the sweet chilies were actually spicy, and I made a fish dish with them. The spice was overwhelming but she ate it anyway and compliment me all the way through the meal. She emptied the plate and then she gave me a big hug with an I love you.
My sister Gigi has been the shoulder I cry on this day when I'm having a depressive crisis. She goes on walks with me and listens to my bellyaching, or just walks with me in silence if I don't feel like talking. She's been my rock and I love her for that.
A fancy is something that comes in a rush and goes just as fast as it came, and sadly, it can often be confused for love. The feeling of love is more complex, it goes beyond any barrier; it can be blind as well as it can be kind and unselfish, for when we love, we can perform the most beautiful acts of kindness a human can make. Love is a feeling, the most wonderful feeling, and blessed are all of those of us who are fortunate enough to have love in our lives.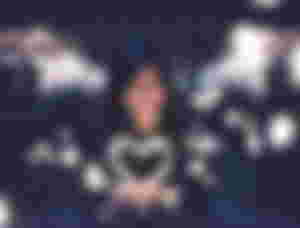 ---
---
Check out my wonderful sponsors and their awesome content!
---
---
---
---
See you next time.
✨✨Blessings✨✨
February 11th, 2022.