My Childhood Games!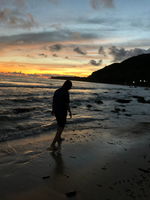 One of the best thing we did in our childhood was playing games outside with other kids. It  was a great feeling to have a freedom and spend the entire day wandering around your neighborhood and exploring things. This was not experienced by our generation nowadays, because they are always on their phones.
This article was inspired by @bmjc98 as I read one of her work about the games she loves to play.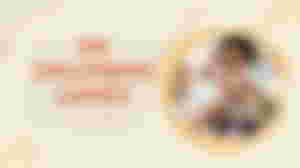 My childhood was really fun as I play different games with my friends, cousins, and neighbors. Sometimes, we got into trouble with others outside then our parents will scolded us after haha. I miss those days! (not getting scolded but playing outside with friends) lol. Kidding aside, in this article I would like to share with you the traditional Filipino games that I usually play during my childhood days and these are;
Hide and Seek

Tumbang Preso

Patintero

Chinese garter game

Luksong Baka
It is fun to hide and be found, and to seek. I always play it with my cousins, siblings as we have huge family haha. The best thing to win in this game is to discover a good hiding spot when no one will find you. But, don't hide to your home and then sleep after, the person who will find you will be tired haha. Did you also play hide and seek? What do you remember about playing it?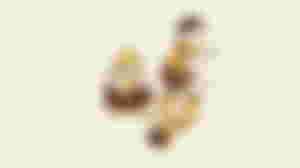 It is a traditional Filipino children's game, it also known as "tumaba lata". The words Tumba means "to fall" and Preso means "prisoner". The mechanics of it are you need to throw a slipper at can and it should fall over. The tayà are the one who will guard the can. It is usually played in the streets or are wherein there are no vehicles passing by.
I remember a gross thing when we play it haha. Whenever we find a can, we will wash it first because there are excess food on it that sometimes leaked and so sticky.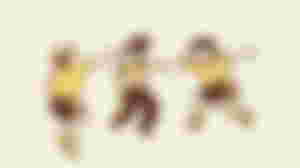 Along side with tumbang preso, patintero or  known as harangang-taga is also one the most popular Filipino outdoor games.
How to play it?
The players should form two teams with an equal numbers of players. They must have assigned guards and runners (passers).  One teams plays as a defensive and will guards the other team to not pass the lines.

The guards position one player on each horizontal line and one on the vertical line in the middle of the rectangle.

The runners' goal is to cross to one end of the large rectangle and back without being touched or tagged by a guard.

During the game, the guards should ensure that their both feet are on the ground before tagging their opponent or else it will not be counted.

Once a runner is tagged, he or she gets out of the game. If a runner makes it across the big rectangle and back without being touched they earn a point.

Once all the runners of a team have been tagged, the game over and they will declared them as a winner.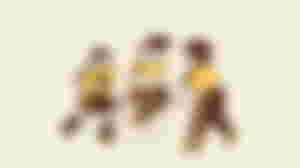 When you play it, you must be flexible as you will bend around and jump over to garter. The primary goals of this game is to cross over the garter without being touch by the it and get tripped. It is particularly famous among young ladies and basically played using a normal garter that sometimes bought in a sari-sari store. I played it with my classmates after our class back in elementary haha.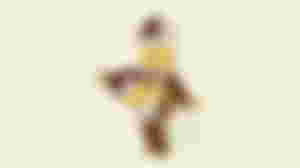 It involves a 3 players and more who will jumper over to the tayà or the person called baka/"cow". The tayà should bent over while his hands placed on his knees. All the players will jump over to him but they should avoid contact or falling over.

That's all! I hope you enjoy reading it!
There are a lot of childhood games so let me know which of it is your favorite, just comment down below!
Image Source: I edited using Canva
# 20
: Tuesday
: August 30, 2022
: Re-joyce