0.16 BCH or $23.07 Rewards For Writing 8 Articles!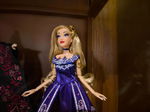 "The two most powerful warriors are patience and time."
-Leo Tolstoy
A wise man once said that the two most powerful warriors are patience and time. I admit that these warriors existed in my life. I am patient enough to wait for the process and I am aiming to be productive with ability to manage my time and with hopes of gaining positive results as I wait for the right time despite the challenges as a beginner.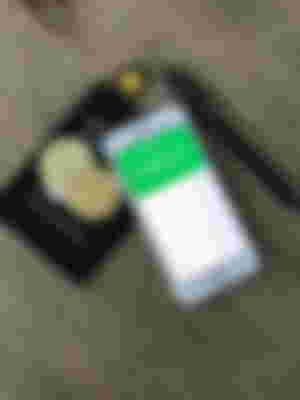 I have just discovered recently that the random rewarder in the writing community was being called as Rusty through an article of one of the users in read.cash.
Reminiscing my first day of writing, I was really surprised when the random rewarder had dropped $0.50 dollars in terms of BCH on my article.
You know that feeling when you have doubts and fears from within of whether to continue it or not, but the random rewarder is motivating me to write more.
I never thought that the random rewarder would love my article. Until such time that I had made another articles and he kept on coming back to me.
It has been two weeks now since I started writing as a beginner while carrying humility from within. Even if I am not a very good writer, but still I have pursued on this writing journey.
But before I had started writing, I explored a lot in the community, joined a lot of communities but one thing that hit me hard was the community with a tagline of "Just write from the heart."
I remember my English teacher way back in high school who reminded as whenever we had a writing drill to write from the heart. I had joined so many communities but I found out that you need to submit and wait to be approved. I was so fortunate enough that my first article submission for a certain community was auto-approved so I had landed a community to engage with wherein I had also gained some friends.
I am now 15 days old in the platform with 0.16 BCH rewards. When it is converted to dollars, it has a value of $23.07 or twenty-three and seven cents. In Philippine peso, it has a value of P1,277.05.
I am really so happy with the rewards that I am earning in the community. This means so much to me although it may be smaller to others.
Who would give me more than one thousand pesos when I am just sitting down and doing nothing?
Who would give me free rewards by simply writing my thoughts and sharing my personal opinions about anything in life?
Who would give me a pavement to discover my passion for writing without judging my insights?
Who would give me a free opportunity to earn a cryptocurrency in a form of Bitcoin Cash?
Perhaps I would simply answer no one except for read.cash.
I then realized that this writing community has been so generous to all the writers. I may not personally know the creators and owners of this website but I could say that they are living a reflection that are worth emulating for.
In addition, my personal gratitude goes to all the wonderful people I met in this community who are very friendly and kind to me. I may not mention you one by one but deep within my heart, all of you are remembered and treasured.
To Rusty, the random rewarder, my sincerest gratitude goes to you as well together with the owners and creators of read.cash. Thank you so much for welcoming me as a writer in the community.
Most importantly, I am always grateful of the 0.16 BCH or $23.07 Bitcoin Cash Rewards for writing 8 articles in read.cash. My personal story is only a proof that read.cash do exist through helping every user in the community, and that my rewards in the platform is a passive income.
In conclusion, I would not get all the rewards from the writing community without patience and time. Perhaps it is always very important to trust the process and wait for the right time no matter how hard a journey is. When the right time comes, our hearts simply smile.
---
Thank you for reading. I hope to see you on my next content.
Smiles and wink,
---
Lead Image by David Shares. Free to use under the Unsplash License.
This is an original content.
Copyright 2022 by porsche. All Rights Reserved.