August 09, 2021
I just finished watching Hospital playlist season 2 episode 7 and I got a lot of lessons just by one episode. I'm sorry if I came in your notifications but I just want to write what's on my mind right now.

An old lady was rushed into the hospital and her co-worker was the one who brought her. When the staff asked about the patient's family, her co-worker just told them that she doesn't know about her family's whereabouts, so the staff is going around asking for the patients' guardian.
The patient also signed a waiver before saying that she's going to donate all her useful organs if ever something happens to her.
After a day of finding her guardian, turn out it's near them, the hospital security guard, who is the son of the patient. Talking to the guardian about the situation and the need for the guardian's consent to donate the organs of the patient. But the security guard, the patient's guardian, wants to have some more time to think.
The doctors worry that the patients' vitals are all dropping and it might be useless if the guardian didn't decide yet. So they're kind of impatient about the security guard.
And then the doctor in charge receives a call from her subordinate that the guardian is approving the consent so the doctor is quite relieved, but then the person on the other line told them that they were mistaken about the security guard.
The reason that they all found out late that the security guard was the patients' guardian is that the mother and son didn't saw each other for 30 years. The security guard was only four when he last saw his mother so he didn't recognize his mother when they told them he is her guardian.
"I met her again after 3 years. I didn't even remember my mother's face, and I had no memories of calling her "Mom". But suddenly, I became her guardian and was told to decide whether or not I wanted to donate her organs. This situation itself... I was confused. And it's not easy for me to accept that I have such right. That's why it took me a while to make up my mind. But I've decided to think that it's my mother's final gift to me. She probably wanted to give me a chance to do good deeds and play my role as her son for one last time. That's what I believe. "
This reminds me that most people judge others without even knowing the real story or the real reasons for such actions. We should never voice out the unsure.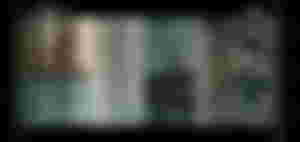 A family went very desperate and decided to trust the doctor on the third hospital where they admitted the father and the daughter for a liver transplant for the daughter and the donor is the father. The wife is so nervous that two family members will undergo surgery and they don't know what will happen to them and just trust the doctor in charge.
The son, who's very worried about his sister and his father having surgery the day after tomorrow, is very anxious. So he keeps on tormenting all the staff to take care of his father and his sister. He wants to have the most trusted nurses to take care of them. He even told the doctor to do all he can to save both his father and his sister.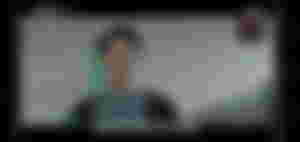 The staff and nurses were offended by how he treated them. But after the successful surgery, he gave them rice cakes and beverages and told them he was sorry about his behavior.
The doctor who operated and the one who tended to the patients told his staff regarding the behavior of the son/brother of the patients:
"This was their third hospital. The fact that they brought her here shows how desperate they were. It's something we see every day, but it's one of the most important and dramatic moments in their lives. And that's when they cross paths with us. I'd be the same way. My sister is ill, but I can't be her donor because I have Hepatitis B. So my father, who's over 60, has to undergo surgery now. I'd be on edge too. And I'm sure he knows how he came across. But I bet it's not important to him at all. His family's lives depended on the surgery. Why would he care about what others think of him? Don't ever assume that the patients and their families would be unaware of such things. They know everything. And if we were ever in a situation like that, we'd be the same way. So try to understand them."
Doctors and all the hospital staff are not saints and also not born yesterday. Same as with the patients and their families. So we should all know when to draw the line.
I was literally crying while watching this episode, and really admire the doctors on how wide they understand things. They don't just study medicines and all kinds of illness but they also study how to deal with every person that goes in and out of their emergency rooms and walks out on their hospital beds.
Thank you for reading. This is just my review of the recent episode. All those screenshots are all came from the drama itself if you want to watch the episode where I get the idea of writing, you can just click this link
https://www.facebook.com/groups/575403520140562/posts/576403576707223/
Since I love watching K-dramas, I'll just drop some previews in here based on the current drama I am watching.
Do check out the articles of my amazing sponsors:
Thank you for reading
Keep safe and God Bless
Fin!