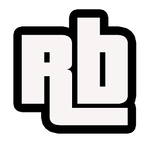 The class was as rowdy as ever as they were waiting for the first period. There were several groups formed in several corners and places inside the room. Some groups were formed due to their likings and some were just formed organically and out of nowhere.
But there were people that have a group of their own and does not conform to the classroom's social standards.
There's this pretty girl with a gorgeous face and stands out from every crowd with her pink hair crowning over her head. She has that kind of aura that exhumes a "leave me alone" kind of vibe. Girls and boys alike are intimidated by Momo's presence and her stares, just too heavy and cold that some people call her the Ice Queen of the campus.
She does not give a damn about anything or everything else for that matter. She just lives in her own way.
Another person that lives his own is Jeremy, who was at the time standing beside the window looking over the students that are running through the gates for the fear of being late. One kid almost tripped over his long pants.
There's also Mari, with a group of her own. She sits atop the delinquent students of the campus. She instructed everyone to disperse and go back to their own rooms before the class started.
And then there's this student that walked in on the doorway. One of the most popular girls in the school, loved by all and she's just like the idol. Aside from her enormous wealth, her beauty is just top quality, body and all. She just screams of positivity with her angelic smile. Elucia came in and greeted everyone on her path.
She made her way to her desk and set her things aside. She pulled up some envelopes from her bag and made way her way to the front. She handed the envelopes to each person in the room. She managed to go through every one.
She walked up to Jeremy and gracefully handed over the envelope. Upon closer look, it looked like an invitation.
"What is this?" he asked.
"Oh why, it's my birthday on Sunday. It's just a simple party my parents arranged. I hope you'd come." she smiled and walked over to her seat.
The bell rang and Jeremy walked over to his seat. He turned to his side and saw Momo reading the invitation.
"Hey, you're going?" he asked.
"Well, of course! I don't want to be rude." Momo snapped at her.
Jeremy was surprised with her answer, for the girl that people call the ice queen, she's pretty considerate. He thought that she is just misunderstood and it's not her problem that people aren't flocking to her. They just don't get what they are missing out on.
"But, it's just a shame that it's one expensive party." she then sighed.
"Expensive? What do you mean? You mean the gift?" and as soon as he asked that the details sunk into his consciousness. He somehow forgot that the girl who invited him was no ordinary girl. She's the heiress of a huge conglomerate and a "simple" party for her might be a huge deal for him. And then the gift, what can someone give somebody who's got everything?
"I mean yeah, aside from the gift. Look at the attire." Momo added.
Jeremy slowly opened up the invitation. He then unfolded the sturdy elegant paper inside the envelope. He read into the details and his eyes fell on the dress code: Cocktail.
Jeremy pulled out his phone and opened up his browser. He typed in "cocktail dress code" into the search engine and he hit the search button.
He was then bombarded by elegant gowns and neatly pressed dark suits and tie.
"I don't have this kind of dress!"
"Ah huh. Told you. Expensive." Momo remarked.

How are you today? I pray that you are in top shape and in great condition. May the vibes of procrastination leave you alone.
Are you not too busy today? If not, then let's catch up. Leave me a note under this article and let's chat for a bit okay? Don't be a stranger.
And oh, by the way, thank you again for coming and here's to many more stories to unfold...
Cheers!!!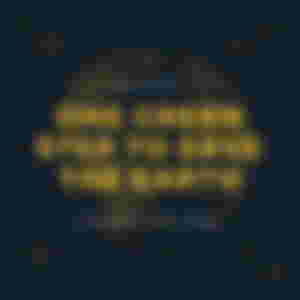 Noise : https://noise.cash/u/MeitanteiKudo
Torum: https://www.torum.com/signup?referral_code=meitanteikudo
Telegram: @meitanteikudo
Series    : The (Not So) Perfect World of Jeremy
Episode   : 027
Title     : Suit, Tie, and a Buttload of Sigh
Published : 02-Nov-2021
Author :  © RB
Sponsors of meitanteikudo