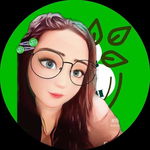 Another Month has ended. And another earnings has been counted lol.
But yeah as you observed. Mostly of us here in read.cash has a Monthly update or recap of our earnings.
We are not bragging about this. As for my side and own opinion. I always write my Monthly recap for documenting and monitoring my earnings within a Month.
Last year I didn't monitor my earnings so I don't know how much I earned. So this year 2021 I started in the Month of January till now.
And this is a kind of awareness also for those who did not yet know that cryptocurrency exist. And Bitcoin Cash Community is one of them.
This is to show and prove to other people that read.cash site is legit and are paying through bitcoin cash.
Who knows there are some aspiring writers out there who can read this article of mine and will join.
My link is always there at the end of my Article. They are all welcome.
My Earnings for the Month of July is still doing good. But at the end of the Month I cannot sustain anymore my Bitcoin Cash Project.
Now let me show you my earnings for the Month of July.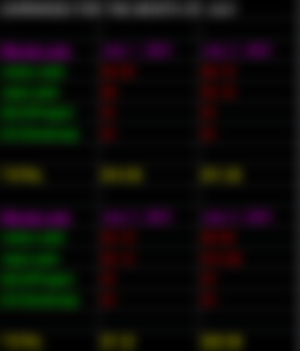 The First day of the Month started with a bang. My earnings is doing great from July 1 to July 4, 2021.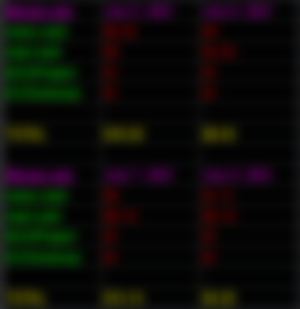 July 5 to July 7, 2021 is doing fine but it dropped on July 8, 2021. I don't have Earnings on read.cash. Just maybe I didn't published an Article on this Day.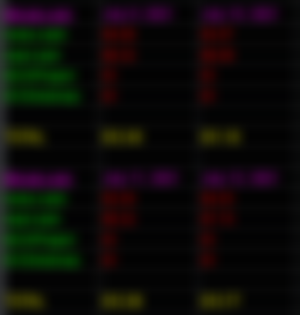 July 9 to July 12, 2021 is a blessed day. I earned fruitfully both from noise and read.cash.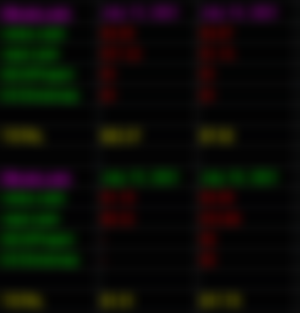 July 13, 14 and 16. Is doing okay but on July 15, 2021 I did not able to saved for my Bitcoin Cash Project and $1 per day for Christmas.
I was a little bit sad of this as I wanted to continue and push my BCH Project but my earnings did not allowed.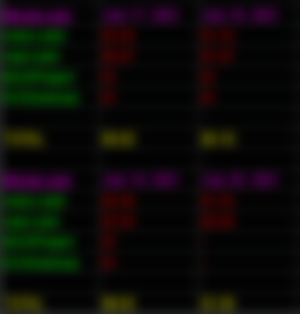 This is the very first time of the Month that there are many blanks on my spreadsheet. But still I managed to push and continue my Bitcoin Cash Beneficiary. I still managed to gave a Smile to my 13th Beneficiary.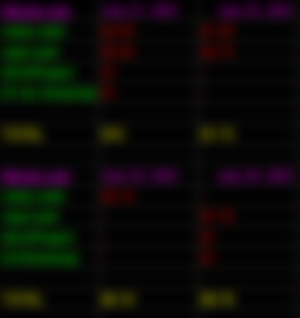 Another blank again. And this point in time I decided to save first hopefully within a month before I choose and announce my next Beneficiary.
But still very thankful that there is still an Earnings coming into my wallet.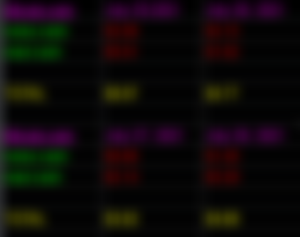 July 25 to July 28, 2021. I'm still earning but not that big anymore. And I decided to not include the BCH Project and the $1 for Christmas in the spreadsheet as I will save for them little by little depending on how much I earned for a day.
As much as possible I still save even just $0.25 cents for each of them.
They are still in my wallet and will continue to save no matter how small it is.
I'm still glad that my Month of July still ended with a bang. Just enough to save and spend a little. But too sad to announce that my Bitcoin Cash Project will continue the moment I save $20.
But so far I only have $8. So for the last Beneficiary that I still need to grant. Please stand by and I will surely message you the moment I reached my desired goal of amount.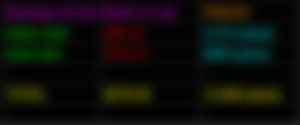 My Total Earnings at noise.cash for the Month not July is $86.24 and it's not bad! It's a blessings.
And $192.81 Earnings for read.cash and overall Total combining the two Earnings from noise.cash and read.cash are $279.05 for the Month of July Earnings.
13,640 pesos or $279.05 a Month is a very big blessings for a stay at home Mom like me.
It helped us a lot not just for the expenses but for other extra curricular too. And this two platform is a blessing for so many people.
I pray and wish goodluck as always for read.cash and noise.cash to prosper for the coming years.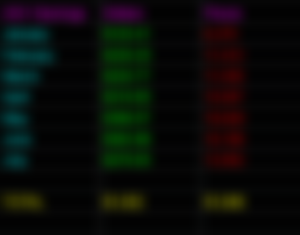 And this is the highlights for my Earnings in this Year 2021. From January till July Earnings.
As we can see The Month of May and June earned the biggest.
And my Total Earnings so Far is $1,832 or 91,648 pesos.
Just wow! I just can't imagine that through writings and making some noise that I can earned all of this.
If you are asking where is the money. Well some are spend and some are saved. No matter how hard I try not to spend but at the end of the day I still converted my Bitcoin Cash to my fiat money for expenses purposes.
And I must say. It really helped me a lot. And for that, Thank you once again from the bottom of my heart.
For all the newbies out there. You can make it too. You can earn too. Just don't stop and continue your passion in writing and later on, your patience and dedication will all be rewarded.
It's another Journey of mine has ended. Another blessings has been unfold. And thank you all for always being with me.
Surprise!
https://branch.wallet.bitcoin.com/whyQAwJGs
A surprise shareable link for the very first reader of this Article of mine.
If you are an aspiring Writer you are very much welcome in read.cash
And of course much more welcome in noise.cash too.
just comment in here if you're gonna need my guide. And I'm very much willing to help.