Midterm Results: (1.00-1.50)
Hello guys. It's been a long time since my turn-and-off activity here on this platform. Sorry about that, even though I have many topics in my brain. The reason behind my inactivity is not about because of low rewards or giving up this site to another blogging site. It's all about being busy with my academics.
---
We are currently in the final term, and I can say that it is draining, unlike to midterm session. I just got this time to write as we don't have any academic activities. But on that two days, we need to attend the CAS Day because it is required to get incentives from our minor subject. It is still somehow related to our academics because it is a type of program. Likewise, I feel suffocated by my participation in school-related activities as I feel like I need to lie-low with my blogging career. Don't worry since I will finally come back in writing for good after December starts. I'm a bit busy sometimes, but I'm sure I can use those days to create quality content.
Two days ago, I was astonished after seeing my grades in all my subjects. Our lists of grades are not the traditional way where your parents in our lower levels will meet to distribute their child. You will sign in your account into the portal, and you can also see your grades. That's why you can only see the digitized version rather than the written version. These grades you saw in the picture depict that all of my manifestations are slowly becoming a reality. They said that we are not yet in the exciting part, so I won't be surprised if my grades get harder to maintain as time goes on. I can't argue more about my grades since I deserve them.
As you see, I have six minor subjects and one major subject. You can't blame me why I was so curious when I only got 85 in my BAM 191 subject despite acquiring an almost perfect midterm exam and performance task. I admit that I only got a passing score on our first quiz because it was also a surprise and time-pressuring.
The grading system in majors is way different compared to minors due to the grading system they follow. The result is not bad since it is way higher than my other classmates, who only got 50-79 grades—not bragging about what they can only get, but just flexing how did I exert an effort. I want to brag that I got into the Top 10 even though it's not officially stated in my story, but I think my professor doesn't have any plan to announce it to prevent any complications. At least, my goal is to maintain or make it a bit higher. That's why I'm very vigilant in our upcoming interview since it is 20% of our grade.
My grade in ART 002 dropped, but I don't get it a big deal as I know that she just guessed my preliminary grade before. I passed it in completely, but I didn't do some of her outputs at the top-tier level. I hate doing visual arts since that is the only record I can make. The rest of my grades improved, and some stayed the same. I want to maintain the diligent side that I've been doing from the start.
Here is my midterm pay-off result if we convert it into our course's transmutation table. I'm happy that I got this grade, which means I'm already intelligent.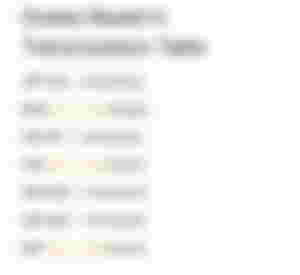 In the upcoming semester, I will face two mathematical subjects, which will simultaneously be more brain-challenging and intense. I need to maintain receiving good appraisals from my classmates that I'm diligent in getting high grades and passing deadlines on time. I might not be talented and smart, but I'm sure I can get high rates if I exert more effort.
This motivation that I have today realized me more that everything happens for a reason. Every time I get lazy, I remind myself that you need to stand firm against the rejection who questions my worth. Always remember that we are always choosing, and the choice that I selected is to keep forward. I hope that all of my dreams and plans in life will come true. With self-help, your help, and Him, everything will be possible. PADAYON!