Backstabber
This article would be better if you would listen on Kesha's song "Backstabber". Well, it still depends on your mood what's the song you are prefer to listen. A few weeks ago, I shared a post about having a backstabber friend. Just saw this post on my news feed, and all of the painful memories I encountered last pandemic suddenly flashed back. All of us are experiencing backstabbing, right? Or I just consider this bad ethics normal in a relationship?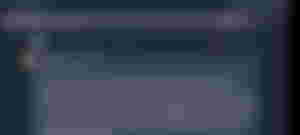 I can't still believe that I able to pass this light traumatic incident, and I am proud of that. I just want to ask myself how did I do that? I remember how I just passed the days like nothing happened, or maybe it is just one of the attributes of being an introvert. Can I already contemplate myself as a brave man, or it is just normal on the society today? The pain that they marked on my identity is still scarred on my heart. Like in surgeries, the stab they made preceeding to scars which would not be treated naturally.
When I stepped on my first junior high, I haven't yet experienced those kinds of incidents. Maybe we are just immature and incompetent not to make fun on someone. Not until I promoted to Grade 8 or second junior high. It's not about I'm saying they are all backstabber, but it seems like a circle of friends talking about me. I have a slight social anxiety, however, I know to myself that I'm not deaf. Just avoiding the possible triggers which might cause troubles.
I successfully passed the section with many intelligent people, and I moved on the second section again. With this section I moved, I became more comfortable on interacting. I did few embarrassing moments that year that become one of my biggest regrets. On the other, I saw some signs that they are talking about my back, and the worst authority I experienced are my teachers in the faculty room. Maybe they just can't help to speak how they're annoyed to me though.
And when I moved through the last year of my JHS journey, the tension between my classmates became more intense. Despite those backstabs I experienced, this year is still the happiest and most unforgettable. To be honest, I don't have much friends. I have some classmates I can talk, but it is only about academics. Well, I respected that as I also treats my classmates like that. If you won't mind, our section raised the standards in terms of intelligence, teamwork, and cooperation even we are just the second section. We're always getting the grandest title in every contests even we are just section two.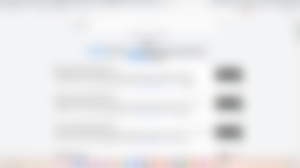 In our section, we are caring about each other. My classmates are smart in their own ways, and I'm included with those students who called as "smart". Thanks to the influence of my closest friend up until now. We are also humble in the things we achieve to the point it causes negative impact to others. Sorry for that humble attitude that I applied to myself back then. But now, I became valuable in other things which can give me profit and peace of mind.
Sa sobrang galing ng mga kaklase ko, hindi na nila alam kung ano mga pinagsasabi nila. Talking and lauging behind my back a couple of times makes me hate them so much. I have this classmate which he looks like he treat me like a competitor. Then, the guy I'm pertaining has also a friend acting like that.
Despite his perspective to me, he still acts fairly. He is such a devil in disguise. I also have this closest friend which we help to each other in hardest and easiest time which she seems like she's looking at me as her mortal enemy. I just don't have strong evidences to proof my claims, but that's the way I think she looks at me. Maybe the way she acts is my fault though.
Am I already backstabber if I tell you that he looks like donkey in Shrek movie? Am I already backstabber if I tell you he bragged to my classmates how my TikTok videos are funny? Same case to my Grade 9 years, but in different person. I was not there when that incident happened, and he confessed that they watched it to my other classmates when I was not around. I didn't reply with that confession, but I didn't hesitate to make my account private. Only few people sees those clips, and I know that it still haunting me up until now. Thanks to him, it decreases my self confidence.
I also saw this backstab where my classmate accidentally shared the conversation of their friend laughing about me on my last downfall at the rank. That is about our performance task about our school, just sharing. I already moved on that he replaced my title and I'm the loser, but why they still need to laugh about me? Does he really sounds desperate? I knew that he just got it due to his pagiging sipsip in TLE, and I just let it passed. That time was so awkward where I just replied "Send Data" even kitang kita ko yon.
Apart from that, I also have a close friend which she is talking something behind my back. I just didn't mind that as I accepted it as a karma on how I was toxic to her. Just saw this comment on my friend's post, "Alam mo ba si Charles...", and I replied sarcastically. I forgot what I commented, but that's quite humiliating.
Before I changed my trait to other people, I only acting a bit like them. I don't know why I adapted those toxic traits which will not benefit me anything. But after all those instances, I learned to be more mature and open-minded in other aspects. Since I entered here, I became less active in my social media accounts as I more focused on my life here in noise and read. I can't believe that I get surrounded by optimistic people, and learning how to deal with other people. I wish this site exists earlier.
How about you? What is your story about backstabbing?