The App Challenge
Hello hello hello. Today, we will bring up the app that we use. How many apps are there in the box? Are you obsessed with apps? If you find it interesting, I'll go first and do this as well.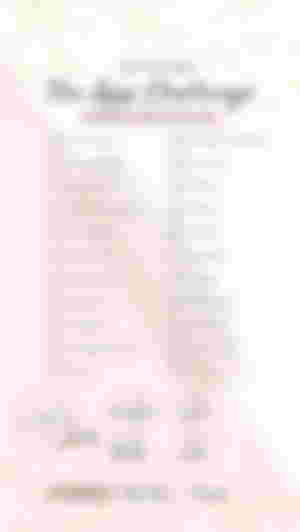 Source: Pinterest
It's one of my favorites and very useful for me as a blogger and phone wanderer. Haha. If I'm not mistaken, my Pinterest account has been active for over four years. I'm not sure, but it feels completed to me. When it comes to quotes, pictures, and other aesthetic things, Pinterest has it all. You only need to search for the keywords.
I don't use it very often. I only use it when a friend chats with me there or when I need to story something. I always use it to create stories because it can be reflected in the messenger story as well.
This is the first application I've ever used. Who doesn't have a Facebook account? We've all done it; even the baby's mother has set up an account for them to post their adorable pictures as a remembrance.
I've uninstalled the Facebook app before, but not this FB Messenger. This was more frequently used than the Facebook app. Using this useful app, I can chat with my love, a friend, or even other relatives. We also don't need any data load to generate this; sometimes free data is enough.
I don't use this app very often, and I only have it on my laptop. As I previously stated, I am applying for a VA position, and having a LinkedIn account is required.
I've had this app for years. I like their filters, and they are easy to use. I can't delete this app from my phone because it contains a large number of pictures that I didn't save to the gallery.
I've only had it for two months. If I do not have a subscription, I will delete and reinstall if I intend to use it again. This time, I have a subscription because I can't watch Loklok or Bili Bili on my laptop, so I needed to subscribe to a premium account in this app to watch my favorite kdramas.
I'm not certain that whether it's an app because there's already a googla map on my phone. When I'm bored, I look for my house and my place. Sometimes I go to my friends' houses. I also use this when I'm on a bus to see where I am and how long I have to wait before arriving at my destination. This app is extremely useful when traveling.
Of course, I have it. Lol. Almost everyone has a tiktok app on their phone, similar to Facebook. However, not everyone has this app because they dislike watching random videos.
When looking for a procedure to fix or cook something, YouTube is the best place to go. I've had it for a long time because I enjoy watching the vlogs of my favorite vloggers, such as Toni Talks, Alex Gonzaga, Team Payaman, and many others.
This is only for a few purposes. Haha. You must have a Twitter account if you want to follow celebrities. But it's not the reason I have this now; I just realized a few weeks ago that you can really be a pro in crypto if you always read and observe other people's stories about it. Learn from their mistakes or follow their advice. This app is extremely useful.
That's all, guys. My grade is on the basic level because I only have 11 apps in the box. That is, I am not obsessed with apps and am not still learning. I guess I'm in the normal grade range? Lol. What are your results? Do you have a lot of apps in your box? Lemme see!
Thank you my dear sponsors.
Lead image from Pinterest.
Publishing Date: May 29, 2022