Hold up. Wait a second. This is exactly what I'm telling myself right now. It's tempting to use it to place an order on Shopee, but don't. Let us wait for the right time. As you may have read in sis @Pachuchay 's article, she used Shopee to apply for or activate here spaylater and then order some necessities for herself, her husband, and her daughter. I've been tempted to activate mine as well, but I'm still unsure.
I activated mine a few hours ago, and it only took a few minutes before it was approved. Previously, they did not accept Philhealth ID, and the ones that they did accept I did not have, so I did not urge to activate mine. However, when I discovered from sis pachuchay that they are now accepting PhilHealth, I jumped at the chance to use mine because PhilHealth and TIN are the only valid IDs I have. Others are NBI, Police, Barangay Clearance, and so on, and I assume it is not a credible valid ID.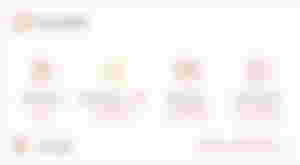 Charan. I now have 7500 pesos to spend on Shopee. Oops about my Shopeepay balance; I didn't want to cash in because of the new Shopee update, which includes an admin fee of I don't know how much, but if I'm not mistaken, it's 2% of the amount you'll cash in. I'm not sure whether it was 1% or 2%, and they are charging right now. The policy in Shopee has changed significantly, which is why I have avoided using or ordering from it.
They also change it from using two vouchers in one order. Previously, you could order and use free shipping and cashback, but now you only have to choose one of those two when checking out your order. It's a little upsetting that they're changing and we can't do anything about it because it's their policy and their company, and we're just consumers. Haha. Knowing that they have a lot of endorsers, previously they did not have a lot of endorsers but they have a lot to offer to us that is very convenient but now that they have a lot of endorsers, I believe they are having difficulty financing. Char. Haha.
I will not use my SpayLater because my Shopee orders have not yet arrived. Actually, I did not order the date of June 6, but rather the following day, June 7. Even though I know there's a lot to order, I don't have a reason to buy that day. My sister, on the other hand, asked me to order her husband's work backpack. She asked me to address it to their home, which I did, and the payment is cash on delivery. I ordered one order for myself because I was in the app. Haha. It's because of my sister that I've been tempted to buy things! Just kidding, I wanted it as well. Haha. I didn't stop ordering one item; on June 9, I ordered two more, which is why I now have three items to receive and one to ship. I ate my words and refused to be led astray by the Shopee. Hahaha. Sincerest apologies!
Concerning my SpayLater, I am still deciding what to order. I don't buy things I won't use in the long run. You know, I order a lot of stuff that makes me happy when I unbox it but that I never use. I just hid it somewhere in my small room. It used to be that way, but now I know how to save money and when to order things.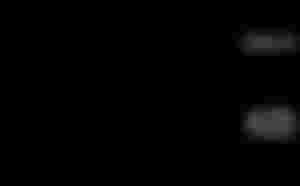 I calculated that if I put all of the 7500 pesos available on my SpayLater into 12 monthly installments, I'd have to pay them $625 per month, which isn't too bad because I can afford it in some ways. I was considering purchasing items that would help my business grow. Perfume, overrun pullover shirts, and everything else. I'm still thinking about it right now.
One thing that read.cash teaches me is to be consistent, to think twice or three times before doing or saying something, and to use critical thinking before making a decision so that we don't end up regretting our choices. I am learning new things as a result of your articles, and you are providing me with wisdom and knowledge. It's as if just because you made some money this month doesn't mean you have to spend it even if you don't need it. We must use our money wisely because we don't know when the times will come when we will no longer be receiving those revenues.
Lead image from Screenshot of my phone.
Publishing Date: June 10, 2022
Sponsors of joydigitalsolutions