Lullaby of sleep or of something else.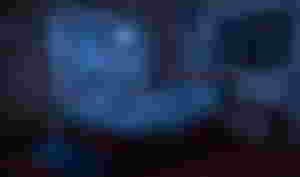 I lay on my bed, eyes trained on the ceiling and I wonder when will the winged creature show up again? The clock on the wall reads 2:54 am, which means I still have about 6 minutes before it shows up. It usually passes through my ceiling around 3 am, when it thinks I am asleep while curled up in my blanket. Both that creature and my mom must have poor eyesight to not catch on the soft glow off my phone under the blanket, that I am still awake observing noises.
I don't sleep early, I spend hours and hours browsing through my phone, not wanting to sleep. And that winged creature who passes through my ceiling and proceeds to hide under my bed? I am not sure if it's real, or my mind has finally reached its limit, and now its playing games with me. But tonight, with my phone camera angled to the ceiling and half my face peeking over my orange blanket, I will know if the creature is real or not.
I glanced at the wall, 2:58 am. two more minutes.
I wiggled my socked toes, wiggled a bit to hide from the cold seeping through the gap of my window, and rested my back against the wall. I would not say that I am afraid, but it felt safer this way. Keep your back away from your enemies, one of my books said.
I could almost hear the ticking of the remaining seconds as the hand of the clock moved to say 2:59 am. One more minute, or to be exact, 45 seconds left. My throat suddenly felt dry, my heart now hammering against my chest, as if it wants to escape, not wanting to be part of this ridiculous experiment that I have suddenly thought of. My hand shakes and the tremor traveled to my phone. I hope the video quality is still okay.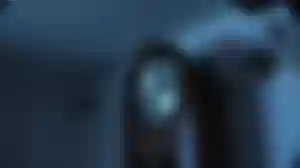 Finally…3:00 am. But nothing happened.
The ceiling remained as it is, dark and covered with shadows. Should I sit up and check? What if it came out early and now it's under my bed? I wonder if my mom could hear the pounding of my heart— since she has sensitive hearing and she sleeps just beside my room. She says that I am now 12 and I shouldn't sleep with her beside me anymore. Mom says that I am now a big girl—big girls are not afraid of the dark.
I shouldn't be afraid of the dark. And so even if my knees are wobbling, even if my insides feel like they're in a tight knot, I threw my blanket off from me. But for a few seconds, I just stayed on bed with eyes locked on the ceiling, then at the open window, at the closet door, then back at the ceiling. I let the nervousness come and go, I wait until the darkness of my room feels safe, without any harm and secrets.
"I am not afraid," I reminded myself in a whisper, hand clutching onto my bunny plushie. I swallowed, sat up on my bed, and started humming under my breath to the tune of twinkle twinkle little star—doing this doesn't mean I am a coward, I just feel safer. And anyway, ff there isn't any creature to show up after I turn on the lights, then that just means there aren't any monsters—I am not sure if it's a monster, though what else could it be?
I got off from my bed to put my phone on my side table, it stands leaning against my lampshade to take a video of the whole room. After I made sure that it wouldn't slide down, I did a little run towards the light switch, just beside my door. I patted on the wall, searching for the switch— but my door suddenly opened; a little forced. I let out a sound of surprise, my bunny fell to the floor,  I didn't pick it up yet. I was frozen on the spot as I look at my mother, watching me with a smile with half her body hidden from behind the door.
"Sweetie," she drawls in a sweet voice, "why are you still up?"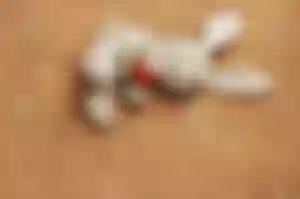 "I wanted to pee," I lied, and looked away from her. I couldn't bear to look at my mom for too long because she's smiling too widely—teeth and gums on display. Mother never smiles like that, or at least I have never seen her smile like that. I glanced at my closet with discomfort, and to my fear, its door is ajar. I shuffled on the spot as I try to recall if it was open a while ago or not. But my mother doesn't seem to like the attention not on her, for I heard my mother click her tongue, sounding disappointed.
"Lying now, aren't we?" she says.
And something unexpected happened. Something that I wish was just a very, very bad dream.
The door opened wider, and my mother entered my room in slow heavy steps. But it wasn't my mom. The winged creature with the silicone mask of my mother's face entered. And I couldn't scream, I couldn't move.
Big girls should not be afraid. Big girls are brave.
But I think I am not a big girl yet, I thought of that while I peed on my pants, while I whimper in fear. I wish I didn't drop my bunny, I need something to hold onto. I wish I didn't stay up for too long, I wish I just slept! I wish I am big girl!
I gathered all the bravery I could muster up, all my strength too, and reached for the switch. Luckily, my finger hit it. Then the moment the lights were on, the creature which was advancing towards me just a blink of an eye ago is now gone. But the door is still open, which means it was actually here a while ago. My pants are cold because of the wind cooling my pee, and the closet door is now shut closed.
I picked up my bunny, my bunny who didn't feel even a droplet of fear, who knows that I am 12 years old and is still a little girl afraid of monsters pretending to be my mother. I ran to my bed, not caring if my sheets will be wet with my pants. I covered my whole body with my blanket, I am still feeling nervous and afraid, but the light helps me calm down. Mom said I should turn off the lights while sleeping, but mom also told me to do me best to keep myself safe. I think the light could protect me—from the monster awhile ago, and from the monster who hides under the blanket with me.
I didn't check my bed before going in. I didn't check what could be under my blankets. And now, I am sleeping with a monster beside me. But I am big girl. I shouldn't scream. I should not be afraid. But just like what I do every night, I must pretend to be asleep. I should not move.
"You are a big girl," the monster with slimy skin told me, it is using the voice of my mother. "You shouldn't be afraid. We should sleep. Was the wait worth it?
I didn't dare answer, but how I wish I could say no.
I don't know if I fell asleep to the hum of this creature, or to the exhaustion of pretending that no one's beside me, singing me to sleep.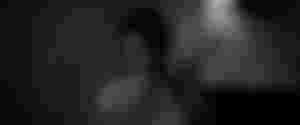 The clock reads 5:00, and her alarm blared. It rang and rang until her mother got up and turned the alarm of her daughter off. When she's done, a notification popped up on her daughter's screen, it says memory full. The phone's system suggested to delete the biggest file, which was the video from last night. Her mother looked at her daughter's sleeping form, the sheets all dirty with slimy looking mud, but her mother doesn't seem bothered. What she did was change her daughter's blankets and pants, like nothing bad ever happened last night. And then, she deleted the footage of last night without a care. She then left the room, and prepared breakfast.
---
what do you guys think happened? Why was the mother like that? ;)
Anyway, this is my second short story guys! I had fun playing with this one and it's my first time writing something so long! I hope that you will enjoy this as much as I did!
---
MY PREVIOUS ARTICLES
https://read.cash/@joow/keep-knocking-but-i-wont-open-the-door-dc1be893
https://read.cash/@joow/red-and-the-magical-forest-9a4b782e
https://read.cash/@joow/how-to-rid-of-the-bad-feeling-joow-way-90cf88f4