Starting all over again- you deserve a second chance!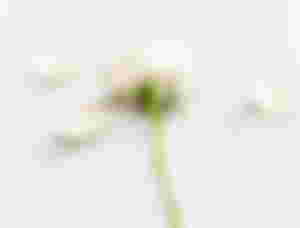 You are alone again. You wake up with the other half of the bed empty. You eat alone, wash the dishes alone, shower alone.
You feel that familiar pain in your heart when you open your eyes. You curse the sun for shining or your heart for beating. Sometimes you'd say "I wish I was dead!". It's just too much for you.
But aren't you glad that you're still alive? What was your previous relationship like? Was it perfect or toxic? Either way, do you believe that you should be together forever? Are you really meant to be?
Because in life I learned something: if that person is not for you, then it will never be. But if it is meant for you, any temporary separation will not last long. And you will, in the end, be reunited. That I trust. That I know. The question is, are you willing to wait? Or are you going to move on and let go?
You deserve to start again without that person- should you opt to move on. A fresh and new beginning is a blessing. You got something to hold on to which is your fond memories. But when the time comes that destiny brings you back together with your old flame, go on. Embrace your past, continue where you left off. Follow your heart and your bliss.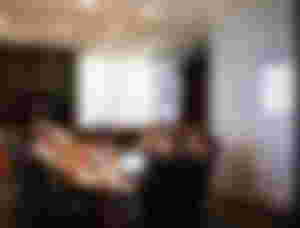 I experienced losing a job. I was afraid because I didn't know what to do because I have a kid to feed. But I trust that I can make it, I can go through the ordeal. I prayed that I won't struggle too much and I have faith that what happened to me is a blessing in disguise.
It was because I became sickly when I was still working. The loss of my job gave me the chance to recuperate. I had more time to rest, sleep, eat, talk to my friends, get in touch with my family.
And I started job hunting again. I was excited. I searched for the companies that had job openings for the position that I like. I prepared for the interviews. I made it.
My new job is easier than the previous one. The people were friendlier.
Losing or leaving a job isn't all that bad. Separate your emotions and you will be able to see them from a different angle. Perhaps this time you will get your dream job, or the offer will be more competitive, you will get better benefits, etc. It is not the end rather a beginning of a new adventure.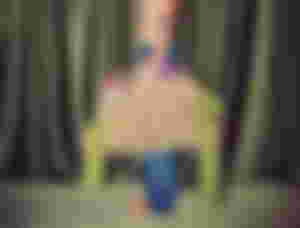 When you get so familiar and comfortable with the environment and the people around you, moving into a new place might not be the best idea.
You got to deal with new people, unfamiliar and unfriendly most of the time. You will need to figure out whom to trust and not. You got to find out who will be your new friend. If this person is tidy or you're gonna wash that dishes again. Or if you live alone, if the neighbors are friendly and considerate, or are you going to hear that loud karaoke, fighting, etc. It's not a good experience to start with but- who knows?
Go out, try to meet the neighbor, take a walk outside, there might be a park or a place where you could get fresher air. Maybe it is nearer to the mall, grocery store, hospital, food store, or a police station.
Because you deserve it, dear, just like everybody else.

You are definitely wiser, stronger, more determined to do the right thing.

Your experiences made you a better person.

Positive change will only happen if you apply a positive attitude.

The Universe, God, or the Higher Power got your back- trust and have faith.
We always hear that change is the only constant thing in this world. We may not be comfortable with it but do we have a choice? Starting all over again is also a part of the process of change- do it for the best, if not, for the better. If you can't do it in one go, then do the baby steps. Do it gradually, do a little bit more every day, and one day you'll realize you've already succeeded without even knowing it.
________________________________________________
Hello, my friends! I missed you. I haven't been on hiatus for such a long time but it feels like forever. Writing has always been one of my passions, not publishing an article is like not drinking water. Though I have read and commented on some articles, it is really different sharing your own experience for the day.
I was busy today, my eldest, Bam moved into our room again because my partner needs a dedicated space for his job searching and stuff. And I am currently having a stomach ache because I ate a lot of sushi yesterday, it must be the yummy mayonnaise. I wish I took a photo so you will see how gloriously many they were.
I am happy to see my girls in one room.
All images were from Unsplash.com
The rest of the content is mine unless stated otherwise.
February 22, 2022
©Jasglaybam
The content has been checked by plagiarismdetector