My worst habits, what do I do first thing in the morning..I am not a morning person!
"Some things need to be broken for other things to fall into the right place". I am not sure if this quote is comprehensible but it just popped out from my head at this very second.
Hello, my dear read friends. It's almost Valentine's Day and I think there's an anti-cupid entity who stole cupid's arrow so I won't be able to celebrate it. Lol.
Sigh, my partner and I had a fight because of what happened last Saturday. And I did ask for a break because I thought he no longer sees me as the woman he used to love and respect. What happened was, my tummy got so painful, I've tried to keep it myself so I could put my baby to sleep. But I couldn't contain the pain anymore so I went to him to ask for help. He first refused and asked for a couple of minutes because he was assisting my eldest in her lessons. It was an emergency and I had to beg him to get the baby, and I couldn't forget the look on his face. For me, it was below the belt already. It was like I had to beg for my life. Should I have just let go and see what happens when the bomb explodes?
I don't wanna talk about it further. I am glad it happened though because we were able to pour my hearts out, those thoughts that have been nagging us all this time have been released. We shall see what happens next.
Anyways, this is just gonna be random stuff for today/tonight. I wanted to make a poem, perhaps next time when the inspiration visits.
Here are some random questions for today:
If I have 24 hours to live, I will spend it with my daughters. First, I will write them love letters that they can read over and over again telling them that I love them and my love will guide them in their lives. Then, I will watch movies with them, walk with them, eat with them. I will tell them stories about my childhood-all the fun and lessons. I will then message my sisters and close friends to be there for them as second parents. And thank everyone, especially my partner for all the wonderful memories we shared.
I like cooking, in fact, my papa inspired me to cook. I do wish I have my own kitchen so I could experiment every day. I know I have the potential, I just need to harness it.
Know what, I experienced traveling every day when I was with my grandma and it was too tiring. I still prefer to travel because of the sceneries I get to see and the people that I meet and their interesting stories. They are treasures.
My favorite day of the week is Friday, Friday night. It's like the week has ended and it has to be celebrated with a beer with friends or just by watching movies alone with my popcorn and chips.
I was with my partner's family in 2018. First, we went to Batangas, we stayed at Eagle's Point resort. We went on island hopping. Then, we went to La Union. I didn't get the chance to surf and we went to Baguio, unexpectedly. They got the best strawberry ice cream. And we had a quick stopover to Manaoag.
Plant more trees! Come on, we are already experiencing climate change and all we do is deny that the world is melting. We got to do our part in saving this planet, or else, we will all live on the moon.
I am a night person because I wasn't taught how to appreciate waking up in the morning when I was a kid. I was forced to wake up so early. They should've told me that God blesses those who wake up early and I would have been happy to do so. No offense. I needed positive scripting!
Always saying yes. Worst, right? Saying no is healthy, especially when the request is crossing the boundaries of your privacy or belief.
I wanted to become a Scientist, specifically an Astronomer but it changed to wanting to become a Botanist so I could study the plants.
I want our own bathroom so we could enjoy taking a bath. Plus, I want to keep it clean.
The first thing I do in the morning is pray. We all should be thankful for another day, for a new beginning to make things better.
I, Glessa, would like to thank everyone- from my sponsors to my subscribers, commenters, and upvoters for their kindness, support, and love.
Stay cool!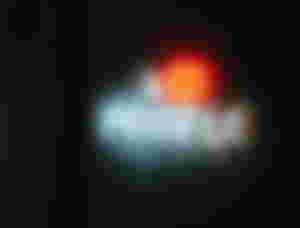 The images were from Unsplash.com
The random questions were taken from https://www.conversationstarters.com/generator.php
The rest of the content is mine unless stated otherwise.
January 26, 2022