A poem with no title!
Hello, my dear read friends. I couldn't believe how fast the days have gone. We have just enjoyed the weekend and right now, we are almost done with the hump day. Wow, just wow!
I wanted to make a poem for my daughter, but it seems like my emotions have been driven by sentimentality. It is nice to read something about happiness and love, etc. but what I am going to give you for today is about what I feel and what I think will happen to it.
I write poems since I was in elementary. I usually stay late at night because that's where the Universe pours its grace on me. Some were sad, inspirational, romantic, funny, etc. and I believe that poems can only be created when either you're too happy or too sad. There's nothing in between as per my experience.
So here's a poem for you:
Where and when will I get this inspiration?
To sing once again, to laugh once again?
I am like floating in limbo, lonely, alone
Trying to smile, hiding my pain.
Perhaps I should live forever like this
Because of the bad choices I made
Haven't I learned, what did I miss?
Has the tree lost its shade?
There are reasons for me to be happy
Yet, deep in my heart, I am drowning in sorrow
Sadness, pain, melancholy
Shall I wish for a better tomorrow?
I wanted to create something gleeful for you
But I guess my true colors can't be denied
It's like blue all over, no other colorful hue
I tried to forget about it, to bury it deep inside
I shall get better, this I know, this I trust
The sky will bless me, the Heavens will hear me
Everything is temporary, this will not last
I'll get over this, I'll have courage and bravery
Trying to be strong, trying to do the best
I have done this before, I have no doubt
I have to let it go, get this off my chest
Maybe cry alone, or pray, or shout
Don't judge me unless you've been in my shoes
Listen to me, learn, and don't make the same mistakes
Think wisely, do not be afraid to choose
What's good for your soul, for your life is at stake
Regrets always come in the end, my friend
There is no peace, no consolation if you're not smart
So choose to be happy and peaceful in the end
Be wise, seek solitude, a graceful start
This too shall pass as what they always say
I'm not an exemption, I will patiently wait
Until the day I smile, I laugh, I sway
A new chapter in this life, I will create
Holding on, holding on, I will
Like a tree strongly attached to the ground
Desperation, weariness, heartbreaks, fear won't kill
My faith and hope I wear like a crown
Sorry for being an emo-girl for tonight.
I would like to shout out to sis @Expelliarmus30 for the renewal of your trust in me and to my newest sponsor @Tomi-Ajax for your belief in me. I will try my best to entertain all of you guys and I will also be a light to others here.
To my sponsors, my 129 super wow subscribers, commenters, upvoters: MARAMING SALAMAT PO AKO AY LABIS NA NATUTUWA.
Keep on fighting,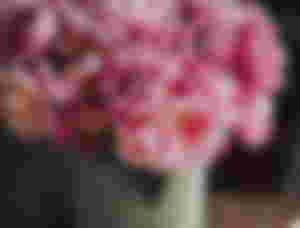 All the images were from Unsplash.com
The rest of the content is mine unless stated otherwise
This is for January 27, 2022