We, users are aware that this sites are a "free-BCH earning platforms." Why considered it as free? Coz we don't invest any monetary or what in it as we joined this said platforms. Unlike Sir Marc and other persons behind this who were funding and donating lots of BCH just for this two to run for days and more.
Yes, we don't invest money. Instead, we just need to put more efforts, adequate time, dedication and passion, and ourselves for whatever we were doing and about to do here. And of course, don't just think of the earnings. Perhaps? Just enjoy the moment of learning, conquering, and growing both our minds and hearts.
This two platforms had helped me a lot all throughout my stay here. I slowly managed to finance my school needs and even my siblings'. More so, I can now spend for our family's necessities such as the foods and other home stuffs.
Upon my first months here, I usually convert weekly for my load which is worth of PHP 100.00 or $2. That's the amount that I often converted before. Have you still remembered when I shared that my noise.cash earnings are being hodl and I was just often spending my earnings in read.cash? For groceries, most of the time.
Maybe some of you, guys here are aware that I am now a 1 BCH Hodler, since November 07, 2021. I shared this milestone when Finally, I Successfully Unlocked My First 1BCH!. If ever that I just don't need to convert so often? And, that I don't pinch for so many times? Maybe, I am now hodling about 3-4BCH. Oh, I hope so.
By December 21, 2021, I am already on my road to 2 BCH for having 1.44+ BCH.
Ps. Exclude the part of PHP amount. That's not latest.

I thought that I can unlocked my 2 BCH before January 2022 ends or by the second week of February. But, I'm wrong. So sooo wrong. </3
Remember the time that we moved out and decided to just rent a boarding house? Days before We Had Finally Moved Out, I've been calculating the possible amount of spending that we need. And based from what I had estimated, we need about PHP 9000.00 or $175.34. Also, I'm thinking on where will I get the money for the deposit and the payment for our first month (which is for January). And for our groceries too, coz we don't have any stocks that time. Is it from my BCH hodlings or will my scholarship allowance will save me from converting my BCH into fiat? I won't consider my bank savings coz that's meant for other things. So, no no.
But sadly, our allowance was delayed to be deposited in our own bank accounts. So, it leaved me with only one choice. But to convert my BCH into PHP. Actually, it's okay for me to convert but not that time because BCH price was having some skinny dipping down to the Marianas Trench. Apparently, I don't have any choice. I can't also obligated our parent coz that time? We're a bit financially-broke and I am the only one who's able to do the financing, that time.
So, okay. I just convert my hodlings with both of my eyes close and with so many swallowing.
Wondering how much BCH did I converted into Philippine Peso? Well, it's 0.44BCH. During the low price of BCH, it's just about PHP 9495.04.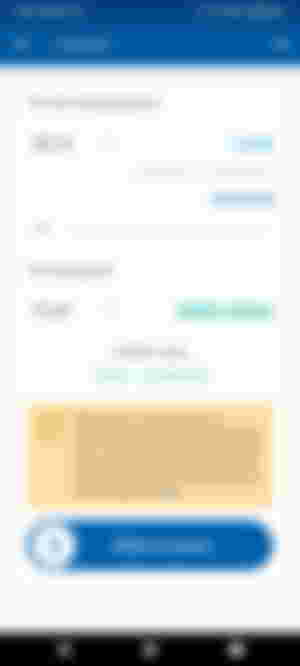 I've been pinching a lot of times in my read.cash earnings just to fill in my load allowance and some things to finance. So far, my biggest BCH conversion was just around 0.1+ BCH. During the pumps of BCH, that amount was already equivalent to PHP 3000.00+ or $60+. And this was being spend for any necessities like foods.
But, my biggest BCH conversion had happened the night of December 21, 2021.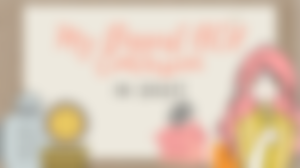 For 0.44BCH, amounting only PHP 9000+. Aghhh! Ang laki ng loss ko uy. HUHUHU! If just BCH was pumping that time for PHP 30,000+ BCH? I will still be glad to covert that amount. But, hayst! In need eh. So, move on na lang. And, that's the record-breaker.
That BCH that I had converted was then transferred to my bank account to be withdrawn on the next day.
As I withdrawn them all, my first stop is to the Friendship Supermarket to buy our stocks. I bought about less than 20 in-canned foods, noodles, condiments, snacks, drinks, laundry and toiletry stuffs, ingredients for Christmas food presents, and more. In that, I spent almost PHP 2600.00, all complete na.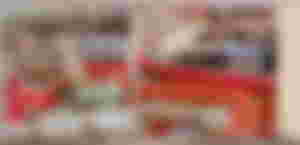 Next is to the dry market to buy veggies, meats, and some fruits. Then off to the Super99 to buy some things for the kitchen. Here, I bought two racks for our things in the kitchen and only spent about PHP 200.00 ($4).
Lastly is to the rice store. Coz my budget is limited, I only buy 20 kilos of rice, good for about 15 days consumption. Minus PHP 700.00 ($14) to my current money.
And, tadaaa! Here's all that I had bought.
However, the spending wasn't finished at that. After I put down all the things at home, I go to our landlord's house and pay PHP 3600.00 (PHP 1800 for the rent for January and the other half is for the deposit).
I don't know how much is the total but glad that I was left with more than PHP 2000.00 ($38+) for myself. Bahala na ako kung saan ko 'to idadala.
One question to ask for myself. Do I feel regret for converting 0.44BCH? Nope. Coz I am happy to spend for our family's needs and that BCH (along with noise.cash and read.cash) contributed a lot in me. So blessed and grateful! It's just that I felt sad the time that I converted it, BCH was dumping that time ey. And, I had a big loss. If BCH was just pumping that time? My 0.44BCH will be about PHP 12,000+ and to suffice my needed PHP 9000? I just need to convert around 0.3+BCH.
But, that's in 2021 na. And, I should move on and make it up today. In short, bawiin na lang in the next days. And, that's what I'm doing.
As of now, I had begun my road to 2 BCH, take 2. And, look! I now have a progress by having 1.14+BCH (as of January 09, 2022).

Looking forward for more to come pa for me! But, lesser BCH pinching sana. Cheers to this, self. Claim it already. 🥂✨
---
For more articles, just visit me here in read.cash:
imanagrcltrst: https://read.cash/@imanagrcltrst
And, we can also have a chitchat in noise.cash:
imanagrcltrst: https://read.cash/@imanagrcltrst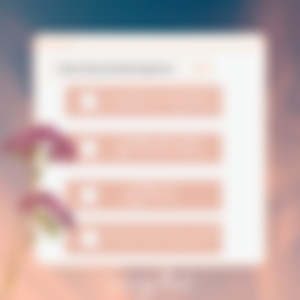 ---
LOVE LOTSSS!
Published by January 09, 2022
Sponsors of imanagrcltrst