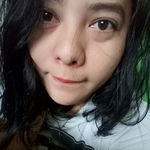 July 21,2021
Before I start the challenge that @bmjc98 made, which is about "Who you are when you were a kid?" You just need to state 10 facts about you when you were a child. Okay as I have said before that I wanted to say thank you first for my two lovely sponsors @TengoLoTodo and @Bloghound . And ofcourse to all the users who are in this platform who keeps there support in me even my article are not so good still you are always there to give me advices to do those and that on what should I must do, to survived in this platform. I am so grateful, thankful and blessed that I've been here and meet you.
Now lets do the said challenge. Remember only state the facts of you are back then when you was a Child.
LOVE TO EAT CHOCOLATES:

-when I was a kid almost all of my tooth are dark. Its because of chocolates. My milk is was choco. If you still remember there's this choco milk named "Ovaltine" that was my favorite milk.
SHY TYPE KID:

-I always on my mother side if someone visit us in our home. I didnt answered to the questions being asked to me when my mothers visitor start to asked me. Some of our neighbors told me that I am really a mama's girl.

A LESBIAN:

-My parents once told me that when I was a kid they thought that I am a lesbian. I dont want to dress a dresses. I want shorts and pants and t-shirts.
A TRAVELER:

-A traveler that I always want to go on a trips. Once our neighbors or my cousins and Aunts asked me, If I want to go with them in other places I always say yes. And if my parents didnt let me to go with them I cry really hard and I will not stop until they say go.
MY MOTHER ALWAYS TIE MY HAIR:

-my mother always tie my hair like a kitty because I always play outside our with this sands all over my face. It's really looks me like no one owned me. And at the same time it looks me pretty though but to behonest I hate it. Thats why when I saw my mother with a comb on her hand I run as fast as I can but I always end up with my mothers hand. And as usual as a kid I cry.
HANGOUT WITH MY BOYS FRIENDS THAN MY GIRLS FRIENDS:

-I'd rather loved to play with boys with there toys than to play with girls with that barbie dolls thing.
STOP DRINKING MILK IN A MILK BOTTLE AT THE AGE OF 6 YEARS OLD:

-My mother told me that I stop drinking my milk in a bottle at the age of 6 years old. They did any kind of strategies only for me to stop breastfeeding in a milk bottle. One of the strategy is that they put lipstick on my milk bottle nipple a lipstick so that I would think that its a blood and I will stop drinking already. But sad to say it didnt work.
I PUSHED MY FRIEND IN THE RIVER:

-Most of our neighbors told me that when I was a kid Im like a witch. Not literally speaking. Im a damn kid and bad kid. Its because theres this childhood friend of mine that was setting on gutter of a river. And they dont know what happened to me that day that I didnt hesitate to push my friend on the river and I just laugh about it. They said that maybe that friend of mine pissed me off and I didnt hold it already thats why I pushed her. Im really so bad right? I am at the age of 5 that time.
AN ANNOYING ILLNESS:

-I got this illness which we called it here in our place "LAMON" . And it is so annoying. This illness makes your legs so fat and big with some small wounds. I feel like I am carrying a bags of rocks and its so hot. That time I cant walk. Thanks to those herbal leaves I dont know whats the name of that plant once it puts into my legs it feels cool. And after a week I got better.
LOVE TO SING AND DANCE:
-I love to sing and dance even Im not blessed to have such talents. And theres more I remember when I told to sing and dance by my Uncles and Aunts I will not do it unless they give me 1 peso (Philippine).
Thats it my "When I was a Kid Challenge". So what are you waiting for go and do the challenge. It was so fun.
DENOUEMENT:
As I am writing this article it made me smile. I cant believed myself that I really did all of that. How bad I was back then. But as what oldies say's were just a kid and we dont know yet if what we did is right or wrong. All we want to do that time is to have fun and enjoy.
Thats all for now my dear read.cash readers. Thank you for passing and reading my article. I hope that you enjoy reading this article. God bless you more and take care always :-)
Lovelots,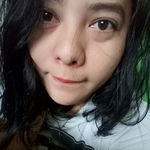 Enjoyed this article?
Earn Bitcoin Cash by sharing it!
Explain
...and you will also help the author collect more tips.