Care to Dabble in Some Weird but Intriguing Questions? Let's Go.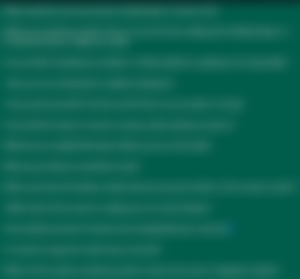 So tonight I'll be answering some weird questions, its a trend I got from @Theblackdoll I pay homage to you milady.......... So let's go.
So this would mean I'm lodging in an hotel for the night, or perhaps I'm one of the hotels staff, either way I'd just walk back out to get security and tell them about the deadbody without touching anything. Naturally people would be moved or scared but I've never been one to feel much of anything when I see a deadbody or see someone dying lool.
Well this is a trick question, but the saying "anything is possible" is just a saying and in the real world its a dumb saying. But if anything is possible truly then anything won't be impossible, because the tendency for anything to be possible means one would be able to do anything then therefore there won't be anything that would be impossible.
I have when I was a child, it didn't end well. It tasted horrible after swallowing it and I think I had a cough afterwards, plus the mint in the paste when injested doesn't sit well with my system, remembering it now and I can remember how much I hated the feeling.
Okay I don't think this is a very bright question but then again people would still read it and wonder about it. What's there to wonder about lool, feeling pain is part of being human, its a typical human response so it has nothing to do with being weak or strong, even the strongest man in the world would feel hurt if he punches himself in the face. And before anyone says what if he doesn't punch himself hard enough, the question says "and it hurts" so technically he punches himself hard enough for it to hurt, so again has nothing to do with being weak or strong.
This is a tough one hmmm🤔, I'm not to good with naming things. I give up I can't even come up with anything tangible lool, what would you guys name yours???.
How to be rich like Elon musk, all my life problems would be solved if I can get an answer to that question lool.
Its a reflex action, something we hardly have control over. And better question would be when we press harder it works, why does it work?🤓
I don't think I would know as long as they succeed that is, well cause the whole point of them manipulating my memory is to change it to favor them, or for me to forget something. So if they succeed no way I would know, the manipulated memory would be my only memory, it'll be the only thing I remember so it won't be manipulated to me.
I for one wouldn't know cause I've never enjoyed the smell of mine. How would u even enjoy it farts don't smell nice, and I heard the nastier they smell the healthier one is, so it shouldn't ever be pleasant. Technically it'll be weird to enjoy ones on fart. Don't get me started on other's fart it makes me want to puke😁.
Definitely dumbledore, but technically dumbledore wasn't a random teacher, he was the headmaster but he also taught from time to time if I'm not mistaking.
Well everyone that's the end of well the questions, what do you think?
Anyone can also join in on the trend I'd like to read what y'all have to say about my answers and well the answers of those that would join in on it don't forget to tag me if you decide to join thanks.
I'd like to thank @Ellawrites for renewing her sponsorship with me even though i was absent it was really thoughtful of you and I really appreciate it.
Thanks everyone for reading do have a splendid night.