I am pretty sure that many of you have heard or even experienced availing the services of the "disruptors" of traditional economy like Uber, Grab, AirBNB. Prior to the spread of COVID-19 in my country, these foreign companies had experienced tremendous growth that they changed the landscape of market competition in the area of public transportation and hospitality services.
Uber who initially dominated the public transportation services in the Philippines, eventually bowed down to Grab in 2017, due to stiff competition while AirBNB cut a significant slice from the earnings of mainstream hotel and lodging industry. These 3 multi-national companies ushered in this so called "sharing economy" which is "estimate to increase by some 335 billion U.S. dollars by 2025", according to Statista.com.
I have some readers who sent messages asking me to simplify some technical concepts before using them so I will try my best to explain in plain English the concept of "sharing economy". If you are not that kind of reader, feel free to skip this part.
The Sharing Economy
According to the Cambridge online dictionary, a sharing economy is,
"an economic system that is based on people sharing possessions and services, either for free or for payment, usually using the internet to organize this."
If online dictionary is still unhelpful, I have broken down the 3 major players in a sharing economy, their respective roles and examples of for each player.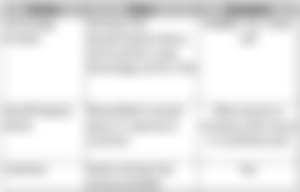 To illustrate, I will cite Grab as the case study. Grab is a very popular ride-sharing service. The Grab App is where the demand of the customer is matched with the owner of the property who puts up his/her asset in the App for rent or sharing. The customer pays Grab and Grab, on the other hand, gives the owner of the vehicle a portion of the fare.
You might ask, why can't the car owner just approach the customer directly without the need for Grab? Yes that can be done. In fact, that's called peer-to-peer sharing. But this practice cannot be scaled; it will not allow the car owner to expand its business operations because it is practically impossible to reach a lot of customers without the need of a technology. This is where the technology provider, like Grab, comes in. The technology allows the car owner to reach more customers with less cost and less time but for a fee.
In summary, this sharing economy model enables the technology provider and property owner make profit and the customer to enjoy the service. I think I need to repeat the last part. "The customer only enjoys the service" but never shares in the profit.
Fake Sharing Economy
For me these business are fake examples of sharing economy. They are just hiding behind the asset/property owner who they also exploit through unfair profit sharing arrangement. Real talk, have you met an asset/property owner whose life has improved by being a partner of Uber, Grab or AirBNB? The reality is only these companies are getting richer by the day because they are even mining our personal data to develop new products.
Proof of this is the Grab App, before they just offer transportation services, now they offer food and grocery deliveries, and other services. If there is any sharing of wealth involved, it is just very minimal.
My Vision of Real Sharing Economy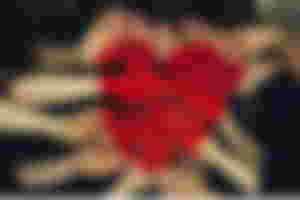 Call me an idealist but a real sharing economy is where the consumers also earn something from their participation in that economic activity. This might be a controversial idea but in a highly interconnected world where data is the new gold, rewarding or sharing the profits to consumers as data providers is a good business decision. It conveys to the public that you are fair in your business dealings and in so doing will generate more loyalty from your captive market.
Read.cash and Noise.cash as role models of Real Sharing Economy
Chances are if you are reading this article, you should know by now how read.cash works. Read.cash is a website that rewards writers for their content as well as readers for their engagement. Rewards are paid through Bitcoin Cash which is also convertible to US Dollar. Noise.cash, is a Twitter-like website, that distributes free tips to users who in turn are expected to give away these tips to other users. It has the same system of payment as Read.cash.
For me the business model of these two sites is the real sharing economy for the following 3 important reasons:
First, both Read.cash and Noise.cash designed their websites to be a sharing ecosystem. Both reward users for quality content they contribute to the sites. Read.cash does this using an artificial intelligent algorithm called @TheRandomRewarder that reviews every blog and tips them based on quality of the blog. Noise.cash, on the other hand, relies on other users discretion whether to tip a post or not. Because Noise.cash prohibits hate speech, hacks, pornography, and illegal content, those that are interesting to users gets more tips.
Second, those who share more gets more reward like free tips. Although unverified, many friends who get frequent tips from Noise.cash have observed that if they give more tips like 80 percent, their free tips get replenished more often. Because of this, I made a jest that it is only in Noise.cash that you are encouraged to "game or manipulate" the system by obeying the system since the incentive for proper user conduct is too high to give up.
Lastly, a sharing ecosystem that promotes sharing behavior attracts users who are more likely to share their blessings both online and offline. In both Noise.cash and Read.cash, there are users who are using the tips they received and income from blogging to make a bigger impact in their community. This for me is the ultimate measure of sharing economy which is to share wealth to less fortunate people and make their lives better. Let me just cite some few remarkable people who are doing this kind of work.
@Maxdevalue.BCH is from Nigeria who constructed various infrastructure projects in his community using BCH tips and income from blogging. Among his notable projects include water system and irrigation.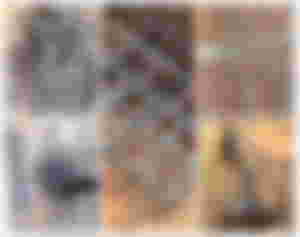 @dbfoodbank is a group of individuals who organized themselves to provide food for Malaysian families who are struggling during this times of pandemic.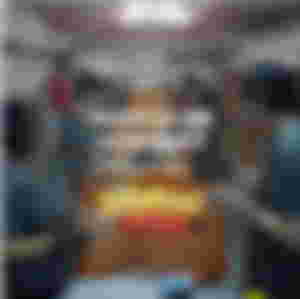 @bmjc98, is the last person who I will feature. She's a fellow Filipina who started the BCH Charity Box. She is also a very active member of #Club1BCH. She has many charitable projects for @rosellie, @Yudisutira, and @yuleinis. What is amazing about her is, while she donates some of her BCH to people in need, she still managed to save 1 BCH. Her inspiring story really gives credence to the saying, "the more you give, the more you receive". Shoutout also to @bm8ter who has been a great partner of @bmjc98.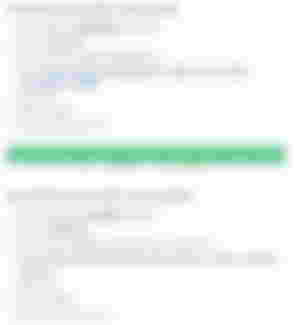 Except for @bmjc98 who gave me her approval to write about her, I would like to apologize in advance for using the original pictures of the other featured blogger without their consent. Kindly note that copyright of the pictures still belongs to them.
As my final message, since I have been writing about sharing and everybody knows that there is an income from blogging in this site, I would like to "walk my talk" and commit to spend a portion of my income from this blog in boosting the most recent articles of the 3 personalities I featured. In this way, they will be able to reach more audience and help more people.
References
https://unsplash.com/photos/cAtzHUz7Z8g
https://read.cash/@bmjc98/charity-box-second-week-abefdc5d
https://read.cash/@Maxdevalue.BCH/work-in-progress-bch-irrigation-project-in-africa-b6bdf57a
https://read.cash/@dbfoodbank/hello-everyone-let-us-introduce-our-mission-our-journey-one-family-at-a-time-and-why-we-are-here-ccc2b6e5