I really can't stay
Baby it's cold outside
I gotta go away
Baby it's cold outside
This evening has been
Been hoping that you'd dropped in
So very nice
I'll hold your hands they're just like ice
My mother will start to worry
Beautiful what's your hurry?
My father will be pacing the floor
Listen to the fireplace roar
So really I'd better scurry
Beautiful please don't hurry…
Excerpts from the clasical song Baby It's Cold Outside originally sang by Esther Williams & Ricardo Montalban. I like the song version of Michael Buble and Idina Menzel more, so this is the one I will share to you at the video below.
Without concentrating much on the lyrics, the song above always tops my playlist with bedweather days like we have today. The tune of the song compliments the sound associated with the rain. In a way I can say that I am a bit of a Pluviophile. I say a bit since I am a Thallasophille, a beach lover so beach means sunshine too.
A Pluviophile is a lover of the rain and I find comfort and peace during rainy days. Rain to me has a serene feel as I hear the sound of the raindrops touching the roof. Rain has a way of making me relax. Rain to me has a powerful pull of making me slow down on whatever it is that is stressing me and just rest on it's calming effect. It is even said that rain lovers love their own lives and understand the real meaning of inner joy. I can very much relate to that. Inner joy and inner peace that focuses on God's unending blessings no matter how small or big. I guess that is also the reason why one of my favorite verse from the bible is Philippians 4:7.
I posted in one of my article and claimed September to be a month of blessings and the past two weeks have been an ongoing of testimony of that. Ever since I was a child I am taught to be always grateful and to always end my day with a prayer of thanks to the Almighty for His everyday grace. I have observed that if we choose to focus on God's goodness even in times of misfortunes, expect in countless times as he continues to shower us with unending blessings.
Today, I would like to share to some of the blessings I had for the first 2 weeks I am so grateful for:

1. My Anti Radiation and Anti-Blue Light Eyeglasses.
I am nearsighted. I have a 150-200 eye grade. I have an eyeglasses intended for that however it was not designed to be used for computers and cellphones. I have been experiencing headaches and eyestrains for the past weeks and with the help of my earnings both from read.cash and noise.cash I was able to buy a new pair of spectacles. So far, with a week of using them in front of my phone and computer, it drastically lessened my eye and headache problems. Yay!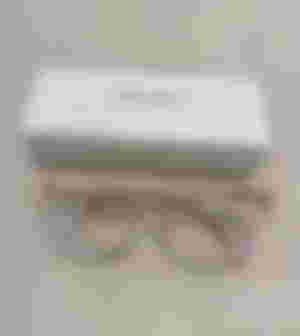 2. Week 1 of Barista Class
I am not a morning person. It's a struggle for me to wake up earlier than 7 or 8 am. Last Thursday, I had to go through waking up early, feed the dogs, prepare breakfast and attend my 8am to 12 noon class. Four hours of class and standing the whole time plus doing the demo of the five different coffee brewing instruments, I survived the first week as a Barista student. Next week will be espresso, latte and frappe making. I am again excited. 😍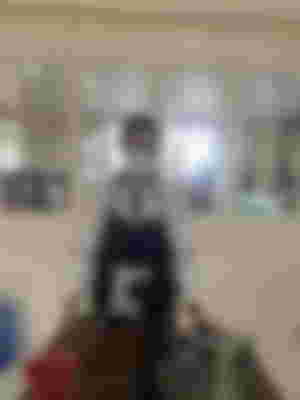 3. Hubby is officially back on duty
My husband, who is a Jail Officer went back to Manila Monday of last week. They had to go on quarantines, swab tests and had to wait for their swab results and executive letter order from their National Headquarters before they can go inside the Jail. This is to ensure that the inmates/prisoners and the whole jail personnels will remain to be covid free. My husband tested negative hurray! After a week of waiting they are back inside the jail last Tuesday. Once they are inside, it will be a total lock in, no going in and out of the jail for the whole one month of their scheduled duty regardless if it is their day off. It is a big sacrifice from the usual work schedule they had pre-pandemic where they can easily go our or go home after their duty or during their day offs but I chose not to complain and be thankful as I look forward to seeing him again next month. 🥰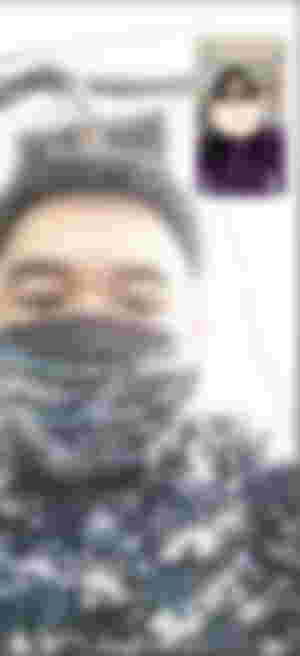 4. Low carb week
I have mentioned briefly in one of my post about the low carb diet way of eating. I started it in 2019, it was effective to me health wise and achieving my weight loss goals but it has been a struggle to practice it religiously most especially during weekends seeing family and friends and dealing with cravings that comes with monthly periods. I vow for September to be a straight low carb month for me and so far today is my 6th day of observing the 20-30 grams limit of daily carbohydrates intake. Please cheer for me that I can successfully do this even just for this month. 💕
5. Grateful Recipient of your Sponsorship
I am not that active here in Read and I really haven't gotten that so much time to post daily articles and read as many blogs of other writers here but I am so thankful for noticing me, taking the time to read my random rambles and choosing to bless me with your sponsorships. Thank you ng paulit ulit @Bloghound @Pitchi28 @Eylz2021 @LykeLyca @kapeholic @ARTicLEE. Do check them out below. :)

6. Hurray for Mac!
I started working in August 2018 with this client from Australia who is a dentist and an award winning author. She hired me to help her jumpstart her dream career as an online motivational coach. Every year during our work anniversary and even during Christmas and birthdays I have , she never fails to give me gifts and incentives. She was the one who gave me the trip to Coron with my husband and daughter that I also mentioned in one of my previous blogs. It's our third year anniversary working together and I got the big excitement of my VA life when she sent me a brandnew macbook. 😍🥰 It will be my first time using one that I literally googled how to shut it down. LOL! 😅I am still researching what to send to her and my cousin in Sydney suggested a pamper bath kit collection and to make sure it has a personalized greeting card. My cousin told me Australians are a sucker when it comes to cards so I will keep you updated soon once I find the best one to send her. 😊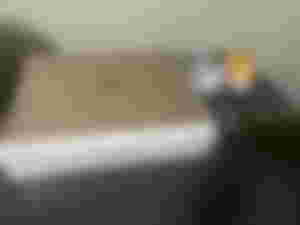 7. Good Health
Our God is a God of faithfulness and I thank Him for continously giving my family, my furbabies and friends good health and protecting us from Covid. Let us choose to have faith in Him because He is also the God of Hope and let us pray unceasingly for this pandemic to be finally over.
With all these blessings, I have nothing but the Lord Jesus to praise to for His overflowing love and goodness. 💕
Ending this note by sharing what is written in my Instagram bio: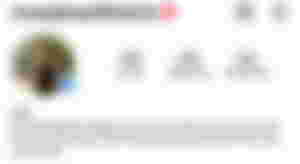 A Blessed Weekend to You all. 💕
All Pictures are Mine.