With the recent typhoon behind us, I am pretty sure I gained some weight because of all those binge eating I did LOL! So let's do another foodie article to make it a three part post about my Food Adventures. Here's a list of my Foodie Articles:
1. Of Good Food and Happy Feet (US, Singapore and Coron Food Trip)
2. Chronicles of a Foodie (Bonifacio Global City Food Trip)
Bonus article: That Cheesy CLOY Chicken
This time let us go to my hometown Baguio City for that. To me, I consider someone a Foodie if every restaurant or cafe a foodie goes to, a foodie will remember a specific food, dessert, coffee or drinks that is being served in those places he visits and will remember to revisit them again. If a foodie cannot remember a particular food he likes in a resto or cafe then it means the said place is not worth revisiting.
Tip for tourists visiting Baguio: if making the most of finding good food and place to eat with a good view aside from enjoying the cool weather is your goal in visiting the city, you have to be willing to go to the outskirts of Baguio to find them and do not settle for those located at the central business district.
For this article, instead of the usual description of the food why i like them, i will just mention the name of the cafe or resto then enumerate what food they are serving that i recommend and be the judge if you happen to visit Baguio and try them. So let's go.
Located at Upper San Carlos Extension Baguio City, the cafe features majestic sunrise and sunset views. The cafe owners are a good friend of mine and my husband. They also have a bed and breakfast transient units named Micasa Micama located the same place where the cafe is. Here are some of the sunset view I took in my numerous visit of the said cafe.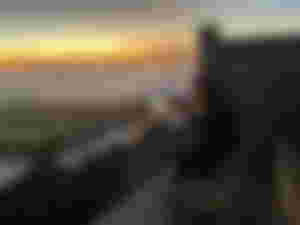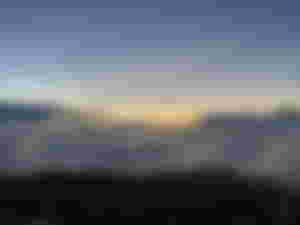 This is my dog Mia doing some emo dog pictorials 😘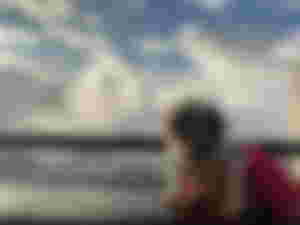 For this cafe, I highly recommend their house burger, their hawaiian pizza with double cheese, their longsilog rice meal , their cinnamon rolls that can beat Cinnabon anytime and their New York Cheesecake cookies that i always order to go because I and my daughter are a fan of their chewy soft cookies. You can see some pictures of them below: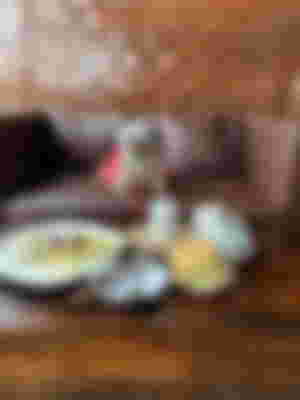 Their nutty cookies of New York Cheesecake or Matcha cookies.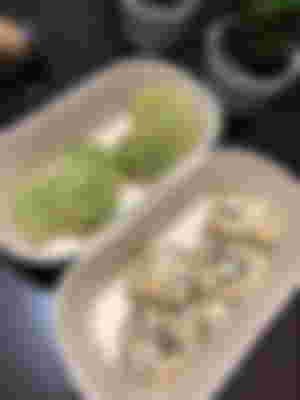 This restaurant is located at Kisad Road Baguio City is becoming a crowd favorite for both baguio locals and tourists for one reason: their lomo ribs! It is not hyped or overly rated. Their oven baked and grilled bbq ribs with their house blend bbq sauce served with salad and a choice of rice or mashed potatoes deserved the long queue of customers waiting to get a taste of their main entry. Half slab is good for one regular sized tummy 😜 and i like to pair the ribs with their mashed potato.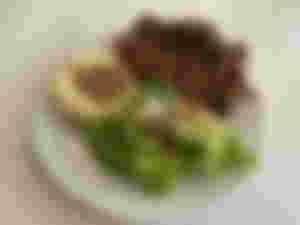 Their freshly brewed french press coffee paired with their red velvet cheesecake is a must try too.
Located at Upper General Luna Road infront of UB Square. I wasn't able to take many pictures of the food I liked but I can recommend their Chicken Cordon Bleu. I particularly like this place for one main reason and totally zeroing in on their Alcapone Cheesecake. It's the best i one i have tasted may it be locally or abroad. Before Love Mattet, my favorite was Raincoat Cafe's Blueberry Cheesecake (located at G1 Hotel Upper Leonard Wood Road).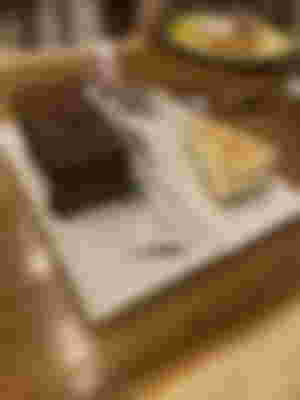 Located at Romel Suites Lualhati Drive near Mines View Park this korean resto is the place to be for all samgyupsal lovers. Two of my friends always make it a once or twice a month date for us to go to this place. I especially love their beef bulgogi and rolled pork belly dipped with melted cheddar cheese. For their side dishes, i tend to cheat from my low carb way of eating and get tempted by their fish cakes and fried camote cue 😅🙈.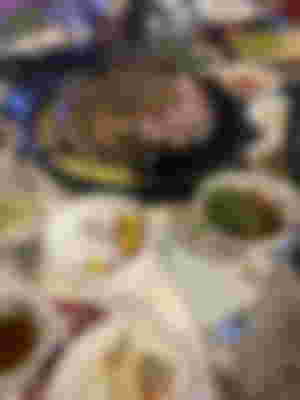 If you don't want to go far and prefer a place centrally located, I will recommend Ocha located at Upper Session Road. I am fan of their Shrimp Paad Thai and their Ocha Premium Ice cream especially their Butter Pecan and Pistachio.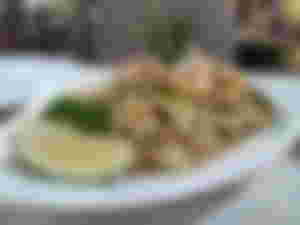 This place is sharing space with Ocha also at Session Road and I usually order more from Ocha when I go there. I am not a fan of their food as a whole and I am zoning in and featuring them only because of one of their main entree, the Italian Gambazette and their Strawberry Shortcake which the restaurant is famous for.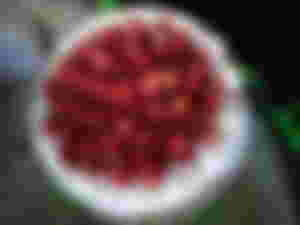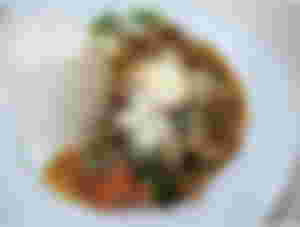 Located at Km. 4 La Trinidad, I first tried this place in 2016 and literally blurted out the words: Sarap! (Yummy) as i am tasting their Strawberry Chicken Basil Sandwich, Signature fries (topped with tomato based beef sauce, tomato salsa and house cheese), Marinara Meatballs and my fave: Banana Hazelnut Waffles.
They have 2 branches, one is centrally located and one is near Wright Park. I am not a fan of their restaurant as a whole, i only go here for two reasons: their Kenny George Pizza and their Vanilla Affair.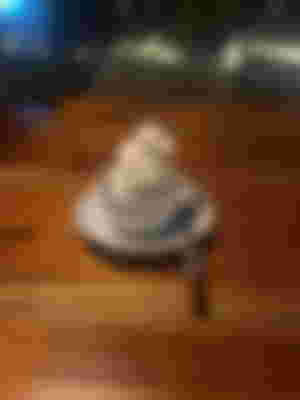 The Vanilla Affair,served in freshly baked and hot chocolate fudge topped with a scoop of ice cream. A Yin Yang concoction I must say.
The cafe is located inside Bloomfield Hotel also in Upper Leonard Wood Road. I particularly go here for their Champorado with Tuyo, Beef Yakiniku Don, Spiced Cinnamon Chai Latte and their Tuyo Pasta.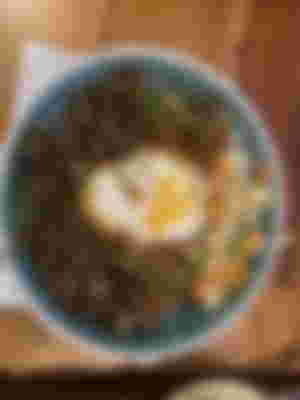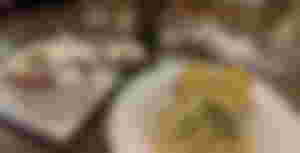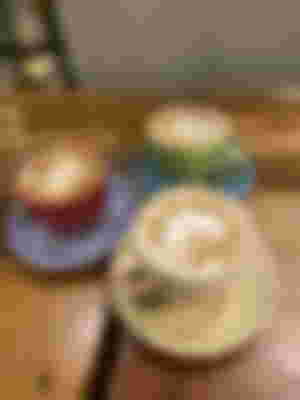 Located at Military Cut Off, Baguio City, I am a fan of their Creamy Bulalo. Their Shrimp Pomelo Salad, Beef Caldereta, Bicol Express Bagnet and Baked Prawns are also a must try.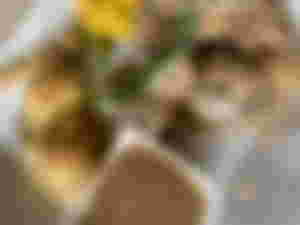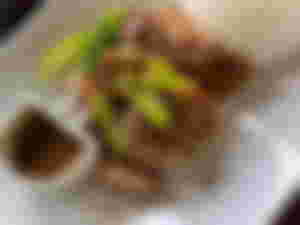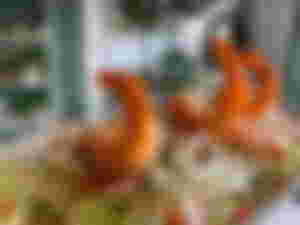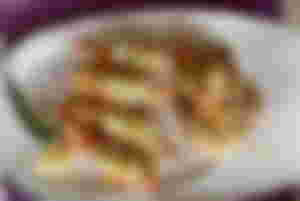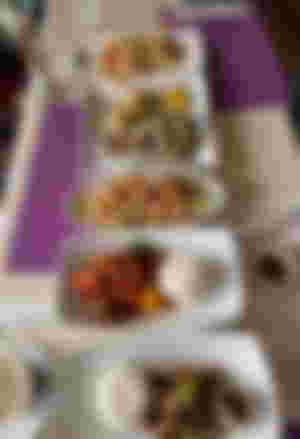 Located at Outlook Drive and Camp John Hay respectively, they both served one particular dessert that I liked: The Strawberry Champorado.
I tend to have most of my energy in the evening so the night market which is open 10pm to 1am pre-pandemic is my go to place for night shopping and food trip. Their mini food park which mostly offers tapsilogs, beef and chicken kebab, Abra Miki, Binatog and Ube Taho are some things that you will surely enjoy.
This newly opened Korean Cafe located in Camp 7 Baguio was already featured in my article last month entitled That Cheesy CLOY Chicken but I will still add it here for your reference in case you get to visit our city. Their cheesy chicken is so much like the one in the hit K-Drama Crash Landing on You. I also liked their Blue Pea Tea Latte.
My daughter made a video of the said korean resto and you can check it out below:
My article is getting lengthy here again so I will end this here. I may do another article in the future of more places to try here in Baguio City, I still have a lot on my list so we'll see. I've been writing this article since 6pm so time to park and publish.

Please do visit my awesome, wonderful and brilliant sponsors below. A big and warm hug and thank you to sis @LykeLyca for the sponsorship renewal. Deeply Humbled for all your generosity. 💕