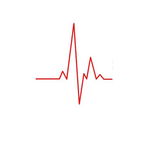 I'm glad I joined Read Cash. I've been in steem/hive for more than four years, creating content almost every single day. I was active in d.tube as well. Then I tried LBRY, then 3speak. I really enjoy creating content and consuming it. I'm not that active commenting, but depending on the time I have, I do my best to comment what I consumed. It's hard to find time for that, especially if you are a parent and a community leader at the same time. Now I'm building a community called DCooperation. It's created to make all crypto people collaborate. I started it in steem, then moved it to hive, and now I'm thinking how to connect it with Bitcoin Cash community as well. I have many ideas for collaborations maybe created between crypto communities.

I get used to knowing bitcoin cash when it was created. I was following all bitcoin forks and I even get some bitcoin cash for free when it was just created. I think that was about 0.17 because I had the same amount in bitcoin. It was a few years ago, I don't remember the year. But I didn't know that much about BCH and that's why I sold it to bitcoin. As a content creator, I like when there is a platform created on a blockchain. I wasn't investing or trading at that time. But now I enjoy holding it because I like all the platforms created on the top of it. I'm holding about 0.21 BCH and I want to do my best to earn 1 BCH. I hope I'll do it and write about it here. ☺

So, being only about 3-4 months on both noise and read, I earned about $136 in bitcoin cash even without being that active in both platforms. I just write two or three messages in noise once a day and share my article in read cash. I hope those articles will help people here because I'm sharing my experience there. This is my first exclusive post in read cash, and I'll do my best to create more. I'm planing as well to invite people from all other social media I'm active in, to join noise and read. I really enjoy creating content here, and I like the interface. It's easy, nice and simple. I like it because minimalism is something I learned from crypto people.

So, I would say thanks for those who created all those platforms. I wish to learn about more of them !
Thanks to everyone who supported me here. I'll do my best to be more active. ☺