Ways to Make Extra Money Even if You Have a Full Time Job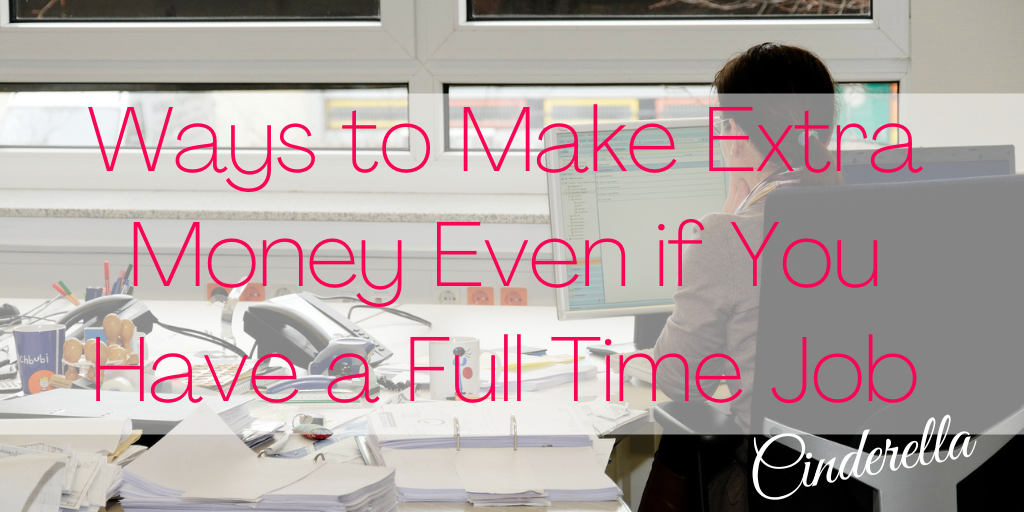 There might be several reasons why some individuals may still pursue in finding a side hustle even if they already have a full-time job. The most common reason could be that their salary is not enough for their daily needs.
How much do we really need in order to live decently?
If you are the breadwinner of a family with two children, you have to think of 4 mouths to feed and to be provided with shelter, clothing and other necessities. The needs of each child would vary depending on the age. Babies have different needs with that of the school children.
According to Statista, the average monthly salary in the Philippines is PHP 45,000.00 ($900). While there are a few who are earning high salary and several with average income, still, many people are receiving low salary. Some are even below the minimum wage. There are quite a high number of workers in the country who are earning a minimum wage which is PHP537.00 ($10.74). This is relatively lower than the $7.5 per hour of the US.  
With the high cost of prime commodities and other services, earning minimum wage might not be enough for our family.
That is why most of us are trying to find other sources of income in order to live comfortably. For some, having a side income can help them save for the future.
So whatever reason we may have for looking for another source of income, this article could help you in one way or another. The first thing that we could do is to observe our surroundings. What are the current issues our co-workers or colleagues are facing? Since we usually stay with them 8 hours in a day, most likely, they can be our potential clients when we decide to start a side hustle.
Here are the possible profitable ideas that you could try: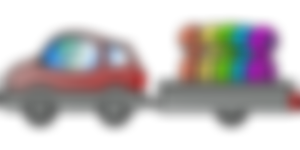 Image courtesy of Pixabay
As per definition, carpooling is an activity of a group of people traveling together to school or work. If you have you own car, you can make an arrangement with colleagues who are staying within your area so you can come to work and go home together. This way, you can save an amount on gas expenses and at the same time, you can have an extra income that you can save for the repair and maintenance of your vehicle.
Selling food items such as snacks or other candies can help us get extra bucks. Even if we don't have the cooking skill, we can still sell food items. One way is to purchase on wholesale and sell those items on retail. We can also repackage with smaller packaging to make items more affordable.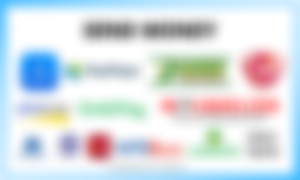 Image edited via Canva
My colleagues and other office clients used to have a hard time looking for mobile load and data and since our office is not in a commercial area, I noticed the difficulties in finding a retailer. That's when I started selling mobile load and data. As the days passed, they asked me to transfer fund to their GCash account. I liked the idea and eventually, I also offered bills payment service and fund transfer to other banks or e-wallet.
I am using 3 e-wallets and my bank which has an online banking feature to do this business. I have my Coins.ph, GCash and PayMaya, now known as Maya. What I like most about this kind of business is that I can do it even if I don't have a physical store and I am using only my mobile phone. I don't have to maintain inventory too. So, it is convenient on my part and at the same time, helpful on the part of the customers.
This is the business that I want to start in the near future. Oftentimes, colleagues are having issues going to ATM machines in order to withdraw their salaries. That's why if we have this portable ATM Machine, we can allow encashment in no time. As of now there are two brands, ENCASH and EASY DEBIT that have this product.
Depending on the size of the community in your area, you can also get additional income with this type of business. The content of your vending machine might vary depending on the people who will be your prospect customers. You can sell snacks, chocolates, soda and other items depending on what the people in your area need.
These types of business can be done offline. These may require some amount of capital. On the other side, if you are a tech-savvy individual, the following side hustles are worth a try.
It does require a good internet connection, a laptop and a good web cam and microphone as well as an excellent communication skill. Though it does not require teaching course and experience but having one is an advantage. There are various websites accepting online teachers.
There are various types of writing activities that can be done online such a blogging, writing for forums, submitting articles to websites or guest blogging. I am currently active with forum writing and article writing. I am active with ReadCash and hoping to be active with Hub Pages in the coming days.
Online selling has been around for some time has become even more popular because of the pandemic. This is another good activity to try.  We can choose between having our own product or inventory or dropshipping.
I have been earning free cryptocurrencies from various sites including NoiseCash, Freebitco.in and Forum Coin. The amount I earn may not be that great but since I don't usually spend the amount I am earning from these sites, it helped me increase my savings. I also use part of my crypto earnings to finance my offline business and to trade.
Virtual assistant is one of the most popular form of online work which we can engage with in order to earn additional income. A virtual assistant is a kind of work wherein we provide clerical, technical and/or administrative assistance to the client and we have to do this online. The tasks may vary depending on the needs of the client. A lot of Freelance websites can be found online.
As a person who wants to give the best to our family, we are willing to try anything. It may not be easy, but with proper planning and research, combined with hard work, flexibility and patience, we can achieve success in whatever field we choose.
Thank you for dropping by.