Starbucks is getting into the NFT business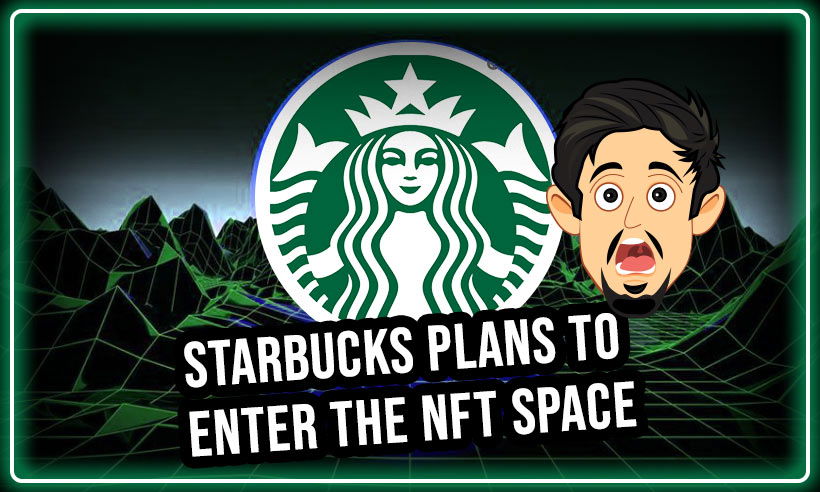 Before we proceed to the main topic of this article, let me ask you something.
Are you a coffee lover? Do you like drinking coffee? Are you into NFT? What if Starbucks enters the world of Non-Fungible Tokens? What will be the impact of Starbucks on cryptocurrency in general, especially in the NFTs?
We all know that Starbucks is the most popular coffeehouse in the world. Why? because there are so many aspects to consider why they are successful. When it comes to customer experience, location, how convenient their store is, the quality of foods and drinks, and how innovative they are.
Starbucks has been constantly innovating in every field since innovation is really important in every organization, for a company to grow they have to follow the trend or adapt to the environment itself and the news about Starbucks getting into the NFT business will create more opportunities, more users and something that can be good to the blockchain.
According to the CEO of Starbucks Howard Schultz, Starbucks is getting into the NFT business before the end of the calendar year when he discussed the company's plan for the coming year.
We don't know about Starbucks' ambition yet but they can also use it as a gateway to metaverse like what Mark Zuckerberg did and some other huge companies so it is not that surprising that large companies want to invest in these new technologies.
Remember that Starbucks is a large company, Imagine if Howard sets his mind to entering the NFT world, the number of business opportunities can be huge because it is a very well-known company and already established its name to the whole world. That makes sense when Howard said that Starbucks is not just beverages, but a company with years of tradition, history, and collectibles found around the world that a digital artist alone could not compete against.
Loyalty rewards programs and vouchers - it is a good idea to continuously engage with the customers.

Access to a unique digital experience - Non-Fungible Tokens are really amazing when it comes to art since the beginning. You can consider buying a painting that has great value. A ticket to experience Starbucks metaverse, how cool is that right?

Membership NFT Club - A Starbucks lover can't ignore this easily and the perks of being part of the Club.
These are just some speculations on how Starbucks NFT will work in the future, Howard did not give that much information about how they will Enter the NFT space before 2022 ends but it can be considered a good idea when they launch their NFT.
An opportunity like this is great news for the NFT space, the innovation and how technology evolves day by day. Entering metaverse could probably be the adaption of how digital proves something unique and remarkable. It is not just Starbucks, there are more large companies expanding their business to the metaverse and accepting cryptocurrency as digital money.
Have some thoughts in your mind? Fire it away in my comment section!
References:
---
Author's Note:
Article #129 (April 11, 2022)
Thank you for sincerely reading my articles, I appreciate all the comments, upvotes, tips, and subscriptions of yours. If you want to connect with me, you can always visit my account below :)
If you have a topic in mind and request to write about it, kindly drop it in my comment section! See you on my next blog :)
Noise.cash | Twitter | Torum | Reddit | PublishOx | medium| Facebook| memo.cash | Telegram|
My Communities