How I celebrate BCH Anniversary
Due to my inactivity, I wasn't able to update and share my story how I celebrated the Bitcoin Cash Anniversary this year but since I have photographs, I still remember how it went and how exciting it is for me. If some of you have no idea when it happened, well, the BCH anniversary or let's say its independence day is August o1.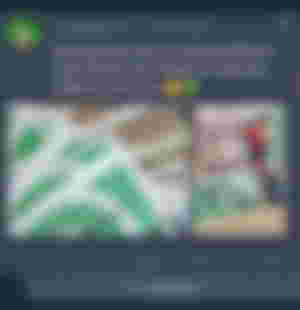 Since posting a short update on noise and Twitter is not a hassle, I didn't forget to post one, it was two months ago the day before the anniversary 🤭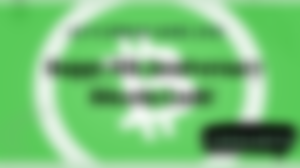 Before anything else, as my contribution to the said anniversary, I made this printable design using canva and include it to the snacks I distributed. It's always "thank you Canva" for making my task easier :)
After printing the design, I decided to go the market and invite my friend who is also a read.cash writer to join and helped with the preparation and packing of the goods we bought at the grocery store. Good thing that she is planning to go as well.
Then we ate our early dinner in a fast food restaurant and bid goodbye to each other. We decided not to distribute the snacks that day since we are already tired and the rain started pouring. What a gloomy day on the first day of August.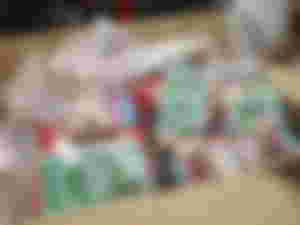 The first thing that comes to my mind where to distribute the snacks we packed is here at the street food park where beggars are always asking for coins when they saw you buying some snacks. Some people find it so annoying so they will get mad and shout at the kids (beggars) to stay away from them. But for me, as I experienced being a beggar once (during our social experiment) I just want to help them in my own way, not by giving them some money, but a snack for that day to see their genuine smiles.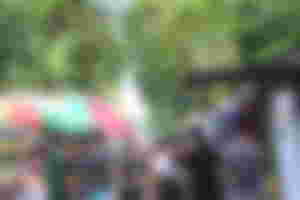 I went to the park together with a friend of mine, while holding the DSLR to capture some memories where street vendors are too busy, there are different individuals with different personalities, socializing with each other and there we are busy looking for my target, but the kids were gone so I couldn't accomplish my mission that day.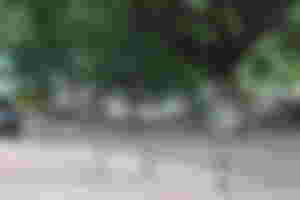 We stayed here in front of the church and decided to go home. An idea popped up in my mind, there are lots of kids in my neighbourhood so for the final decision I will give it to them instead. 🌼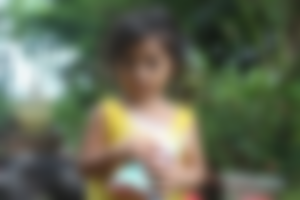 Her name is "Ganda" means "beauty" or "Beautiful" Well, she looks so pretty! right? She is one of he kids who visited our home and there she have it, my mini gift for them. It wasn't that expensive but the thought of sharing really matters to me a lot.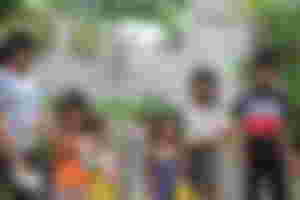 Here's some of them, they look so naughty but adorable 😄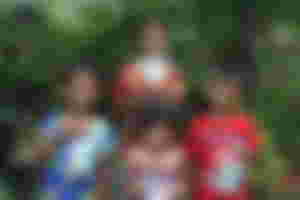 Another batch of kids who wants some snack from me so I shouldn't say no! It's for them in the first place.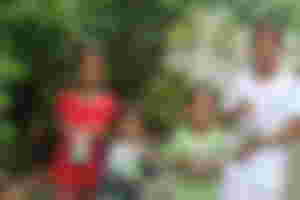 Here some more...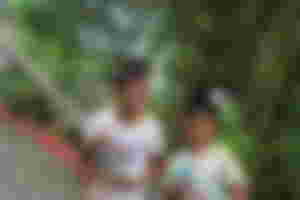 Unfortunately, I didn't have the chance to take a picture of all of them because of my emotions and amusement, I set aside the documentary part. At the end of the day, it was successful. Seeing their genuine smiles are enough for me to call it a day and it will never be forgotten.
How about you? do you still remember what how you celebrate the BCH anniversary?
Author's Note:
Article #142 (October 05, 2022)
Thank you for sincerely reading my articles, I appreciate all the comments, upvotes, tips, and subscriptions of yours. If you want to connect with me, you can always visit my account below :)
If you have a topic in mind and request to write about it, kindly drop it in my comment section! See you on my next blog :)
Noise.cash |Noise.app|Peakd |Twitter | Torum | Reddit | PublishOx | medium|
 Facebook| Peakd.com memo.cash | Telegram|
My Communities