Opening my second Season rewards loot chests in Splinterlands
<- Previous post 'Kev and Ivan joined my deck of cards in Raising Star play2earn crypto game'
_ Episode 33 _
April 2022
Hello,
That's right, just finished Season is only my second in Splinterlands. That's how much I'm greenhorn here. And being greenhorn is not easy but sometimes when I realized what I did made me lol, literally.
In my first Season I got only 5 chests and one card Twilight Basilisk and the rest of it you can read more about it in this post.
So now I played really as much as I could and I was so happy when my Rating crossed over the limit to be in Bronze II League. But then I realized Rating is not enough you need Power also. That's how noob I am :)
Read more about it and find out I can actually rent card and get enough power. That's exactly what I did because I really wanted to see what next level holds for me. I rented the card the last day of the Season because I didn't have a lot of DEC (transferred some tokens from Raising Star in order to be able to get a card).
In the end I managed to get to Bronze II and got 7 loot chests.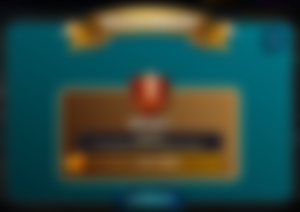 What a joy!
However I didn't make it to play some games before end of Season and win DEC, but never mind. With my spare tokens from Hive engine I got few cards and I'm starting to build my own collection. First I went to cheapest ones and got few of them Venari Heatsmith, Pelacor Bandit, Gargoya Lion etc. Most basic ones.
I also combines 14 Pelacor Mercenary cards and upgraded to level 3. That's my greatest success so far :)
Finally here is what I opened in my second Season loot.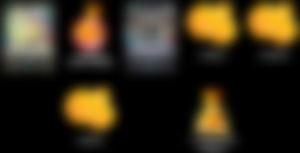 Since the card I rented was 7c this loot is a little bit below that, but nevermind I just wanted to see how it's like to open 7 chests.
I'm waiting for transaction from another game to be able to buy my fist Chaos Legion Pack. I'm curious what will I get. Got a question also about Mana Well. When I drag a pack to the Well will potions apply by themselves? Yeah I know. Noob. But would appreciate and answer.
This article was first published on Hive.
Thanks for reading!
Find me on: Twitter | Noise | Linktree
Play2earn games: Splinterlands | Raising Star | RollerCoin
Crypto faucets: SimpleBits | AdBTC | Coinpayu | CryptoWin

Recent posts:
o Pegaxy players are furious and dropping the game
o How I mined Neomonkey on Planet Neri while searching for Trilium
o Goal achieved, but is it worth it?
o How to get banned on Lunr platform (the easy way)
o My second NFT collection (work in progress)
Disclaimer: I'm not a financial advisor, I post only my own experience, so always do your own research on the subject before investing anything. Post may include affiliate links. Thanks for using them.