Before you say, "I can't do it", "I'm not as good as you", "My English sucks", "I don't know what to write", etc, think about the opportunity you're going to miss if you don't try it first.
I'm talking about writing. You see, I am not as good as others here. I know that to myself. I'm not trying to be humble here but if we try to compare my writing skills to others, I'm sure you'll understand what I'm talking about.
But not being the best in this field didn't keep me from doing my thing - the love of writing. I like writing even though my writing skills aren't good enough. This is why I consider myself a frustrated writer because I started to enjoy writing when I got frustrated, upset, and just wanted to vanish in just a snap.
The online writing began when we finally had our second computer set while we (my brother) were in Cebu City. Since then, I got hooked up to do blogging through WordPress. At first, it was hard to do writing when you had no idea what genre you were supposed to do.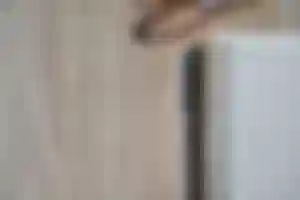 My blog site was a mess. None coincides. I got frustrated so I quit for a while. Then I found a blogging site that pays. I tried my luck. I did my best but I didn't get paid. Lol. You want to know why? Coz I plagiarized. I copied articles online coz others also did it.
I had no idea what was plagiarized before. No idea that it was a crime. So when I was told by a friend, that was the only time I learned about it. Since then, I have tried to write my own story. But as expected, they weren't still good enough for me.
But guess what? I didn't stop. I keep writing and writing. I even watched English grammar tutorials on YouTube to enhance my grammar. And though I would say, my grammar isn't still at its finest, I still have lots of flaws but at least, it isn't that bad at all compared to before.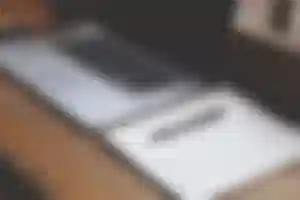 After all the tries, I even got hired as a ghostwriter for the first time, from one writing position to another. Again, I still consider myself not that good, but it's not that bad either.
So what's my point? Simple. If you really want to earn more BCH, be sure to try this platform. You may not be confident enough to write your first, but you just have to try it first before you say no. Don't worry about your English, you can simply write using your own language first then translate it into English. Just be sure it is not copy-paste.
Remember, practice makes perfect. So keep writing, read other's articles, and write from your heart.
---
There's nothing impossible for those who give it a try. It won't be easy, but it's gonna be worth it in the end.
Remember, I wouldn't be earning Bitcoin Cash if I didn't pursue writing. I know I wasn't that good, but I keep practicing and now, it's already my bread and butter.
---