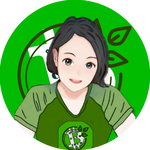 The Club1BCH Diary - Entry number 7
Almost two months ago, I was just @PVMihalache's first member of his council. Then suddenly, I got promoted a few weeks after and became a core member. For some, they may think that it was just the same position. That it was nothing special about it, but for me, that's more than just a core member.
Me being promoted felt like PVM has seen and appreciated my work. Honestly, it doesn't make me feel special, but it makes me feel valued. And because I love BCH, the entire community of both read and noise, and of course, the Club1BCH as well as people behind this club, I am trying my best to make sure that I got something to share with everyone involved.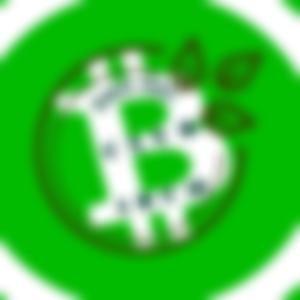 And since the Club1BCH is turning 2 months on the 13th of March, 2021, I talked to the rest of the councils and proposed to them to open a Telegram group for the members. I mean why not, the Club1BCH is getting famous now and the chamber on noise has reached 1510 subscribers (at the time I'm writing this), which means it's about time to open the gate for the Club1BCH members.
Well, luckily, the majority agreed with that idea and so the excited me was so eager to create the group. Of course, I invited the councils first because they will be the group's admins, and they are the important people too. After I created the TG group, I started adding some of the councils and setting up the rules as well. Then I made the Google Form so it's easier for us to gather the data that we need in choosing the lucky 20s.
As mentioned in my noise post, it will be limited to 20 members for now. I know, it's not enough, but it's some kind of a test at this moment, so we prefer to limit the numbers. Eventually, we will be adding more to the group, and hopefully, we can invite the rest.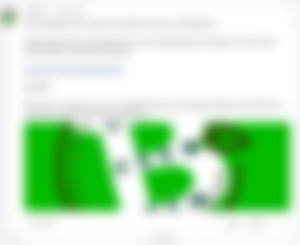 Since the spots are limited, I made some questions that will help me and the rest of the councils determine the lucky 20s. As much as we wanted to have everyone on board, we focused on the right people first. People who have been a good influence to the community and have inspiring stories about their BCH Journeys as well.
So if you haven't checked my noise post or the Registration Form yet, let me just show you how the form looks like and what are these questions about.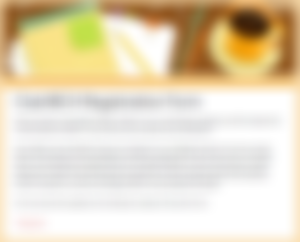 Be sure to read the introduction as it is always important that you understand everything that is written here.

If you are using two different usernames for each platform, be sure to indicate which username is for read or noise. This is important so we can easily contact you in case you are one of the chosen ones.

So some early birds didn't realize at first that this field is meant for their article on read.cash. Initially, I only wrote, "Paste your recent Club1BCH article or anything related to your BCH Journey." So I didn't realize that this field here appeared to be confusing to some, so I edited it right away and included the word "recent link" and the "Article must be written on read.cash."
If you don't have the read.cash account yet, then we're so sorry, but we will prioritize those who are on the platform. Sorry, but we just feel like it would be great if the users have both platforms.

It's easy for many to say I want to join the Club1BCH because of this and that. But let's be realistic here, some are just joining the free ride. Some of them don't even know the goal of Club1BCH or why we are doing this. So to be sure that we are onboarding the right members, we want to know why you want to join the club.

As stated above, we want to give the 20 slots to the 20 people who can be a great asset to the club and even to the BCH community. To be honest, Club1BCH is not just about HODLing to accumulate 1 or more BCH this year. We also aim to promote BCH Awareness, whether online or anyone we know or basically to anyone.
Keep in mind that Club1BCH aims to inspire, motivate, educate, and support those who want to earn and learn about Bitcoin Cash, and we are curious about how you are going to promote BCH to others. It doesn't have to be fancy, but it has to be realistic.

Trust me, it will be a lot harder for you to understand the importance of this coin if you never felt that BCH has changed your life in some ways. Again, we want something realistic here, so be sure to speak from your heart.
---
So yeah, these are just the questions that we want to know. We hope to see your name on the registration form. Please be reminded that this registration will end tomorrow, on the 12th of March, at exactly 12 pm (PH TIME). We will only choose the right applicants, regardless if they are 20 or less. Announcement will be done on the 13th of March.
---
If you want to know how Club1BCH was born, feel free to read this article from the co-founder, @PVMihalache's Club1BCH - The Genesis.
---