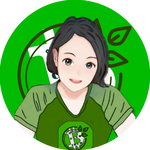 I've never been so inspired in my whole life until I got to meet my friends here, who are now my Club1BCH fam. Before I got to meet them, all I ever wanted was to write random articles on this platform just to help me reduce my depression while earning money at the same time. I did have goals before though but the level of determination I have today is quite different from what I had before.
I guess because back then, I was doing it alone. I was lack of inspiration and some of the goals I set were just epic failures. I know we shouldn't rely on other people but sometimes, it feels good to have someone around who will cheer you up when you're about to give up or celebrate with you when you're making that little progress along your journey.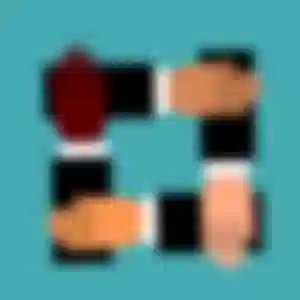 But something happened in 2020 that changed my life. That's when I read @Eirolfeam2's article. I can't remember the title, but it was an article about her portfolio. She also mentioned about her goals, and that really inspired me to do my own version. And here comes @Jane, with her posts about gaining profits by HODLing BCH, which also inspired me to HODL my earnings.
Since then, I started setting up goals for myself. These goals were set up not just to join the hype but to also challenge me. Since then, I got more motivated than ever and even tried setting up goals that are quite impossible to achieve in just a matter of 2-3 months, but I still did it.

It was in December when I set up my first goal, and that was to save $100 in BCH in 16 days. I then started HODLing my BCH on the 15th of December using bitcoin.com as suggested by many.
I honestly thought this goal was impossible to achieve since the value of BCH at that time was pretty low and 16 days was no joke.
But then, in the last few days, it started flying to the moon, and on the 25th of December, I saved my second $100 since I joined the platform. In short, in 16 days, I made more than $100.
PS: My first $100 in BCH was sent to my coinsph and had to withdraw it coz I needed some money.
After $100, I set another goal again, and that's to make my savings double. This time, I was a little ambitious. I thought if I was able to achieve $100 in BCH in 16 days, I was certain I could do it again.
And guess what? On the 4th of January, I reached another $100, which means I finally doubled my BCH in just 4 days after 2020 ends. This means, it only took me 10 days to double my BCH. It was really shocking, but it did really happen.
Of course, I had to update my goal again, and from $200, I aimed to make it $300. You wouldn't believe me if I tell you that on the 10th of January, I reached another milestone. In short, just 6 days after I doubled my BCH, I was able to make it to $300.
This time, I aimed to reach $400. As I've said, I was kinda ambitious and wanted to aim for more instead of settling for less. So every day, I did my best to publish at least one article a day. Although sometimes, my demanding work won't let me do anything, so there were times that I didn't have the time to write.
But despite the issues, I still managed to reach $400 in BCH on the 20th of January. This means that in less than a month, I got to save another $300, which was one of the highlights of my journey.
PS: During my first few months in HODLing my BCH, I would screenshot a lot of my wallet to help me track down the amount and dates. So the dates I mentioned here are all legit.
This was the time that I was already closed to my 1BCH goal. I was more determined than ever to achieve this. I was unstoppable, especially because more and more of my friends were also setting up their own goals.
Honestly, this journey was never easy, but it was less stressful because you know you're not doing it alone. You have your friends, who are also aiming the same and working hard to reach their goals.
And on the 5th of January, the long wait is over coz I finally got my first full BCH. At that moment, I felt like I won a huge amount. Lol.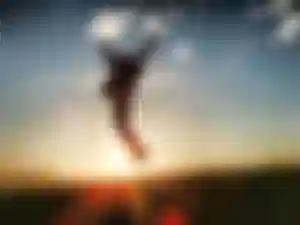 After my 1BCH, I dared myself to reach $1000. I was confident because after I posted my article about reaching 1BCH, I got a huge upvote from Sir Marc De Mesel.
This helped me reach my goal fast. So on the 15th of February, exactly 2 months since I HODL, I reached my first $1000 in BCH.
After my first $1000, I set another goal and that was to reach 2BCH before April ends. And on the 3rd of April, after barely two months, another milestone had been accomplished.
No, it's not just about luck, it's also about hard work and determination. Plus, I am also blessed to have my Club1BCH fam who are always there to support me.
And I made another achievement again when I finally reached 2BCH before April ends. I thought I won't achieve this because of some issues along the way. You can read the full details here. Despite the issues, I still did it.
On the 17th of April, my current wallet at that time was $2000, except for my capital as it only had less. But now, both my capital and current wallet are doing pretty well that they are now more than $2000.
I also have monthly goals, which I started in February after reaching $1000 in BCH.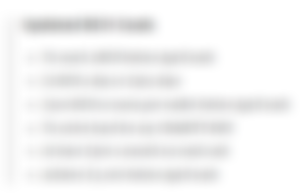 To reach 2BCH before April ends - ✅

$1 BCH a day for 365 days - ❎ but I'm already on my 99th day today

$500 BCH or more per wallet - ✅

To strive hard for my Charity Box - ✅ though I stopped posting this, the charity is still active

At least $300 a month on reading.cash - ✅ almost there and still got tomorrow (Update: ACHIEVED today on the 30th of April)

Achieve $2000 before April ends - ✅
Can you guess what's next? Well, this time, it's $3000 before July. Not sure if I can achieve this, but I will try my best. Also, I have My BCHouse goal to achieve in September, which gives me more reason to keep going.
---
What I like about this journey is that everyone is doing the same. This is the reason why many are setting up their goals, too, because it doesn't feel like we are torturing ourselves with the list of goals we have.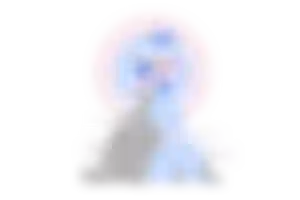 In fact, it's quite the opposite. Well, in my case, the more goals to achieve, the more motivated I am to keep working hard for the future. Of course, health is still my top priority, but I see to it that I have something to publish every day so that the bot will have more reasons to visit me.
Remember, achieving a goal is never easy. It takes a lot of time, hard work, perseverance, and dedication, as well as luck from the bot. But if you really want to achieve something, be sure you are committed to doing what it takes to achieve them.
---