Guess Who This User Is?
I have had fun reading some articles from our fellow writers lately. Thanks to them, we don't need to overthink what topic to write about for the following days. I have already saved some, but today, I'm going to write about a challenge created by my dearest friend, @Coolmidwestguy, or Bob for short.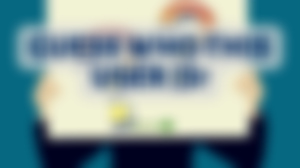 This challenge is his first ever, and more will come. Before anything else, I would like to congratulate Bob on his progress here. I am so amazed by his milestone because not only does he gets Rusty's attention, but he has also increased his followers here. If you haven't met Bob yet, please check out his profile. He is also on both noise platforms if you want to connect with him.
So let's dive into this challenge, which is called Who Am I Challenge. To join the fun, you must follow these rules:

Are you guys excited to know whose names I'm going to mention? Well, if you are, then let's do this!
She is a fur mom of two beautiful cats - Asul and Ljubav. They are her babies. Like other fur moms, she also loves to spoil them so much. To be able to provide for their needs, she has to strive hard. Yeah, not just for them, but for herself as well. Hence, she has gotten herself a small store inspired by their family business, which you can find on Shopee PH. She sells cosmetics, hair accessories, wood crafts, and a few others.
Who do you think she is?
He is known for so many things. It's up to you whether you want to call him the Master of Memes, Humble Farmer, or SuperUMAn, but I consider him The King Of Everything. Those are just a few of his titles, though.
He is also the guy behind the genesis of Club1BCH. Ask him about crypto, and you'll get your answers. He knows everything. Plus, he writes different articles every day. If you also want to find him, pick one platform, and you'll see him there. You go to Telegram, and he is there. Check other crypto-blogging platforms, and you will still find him there because he is everywhere.
I used to tell him I wanted to be like him. Most of us do, but being him takes a lot of hard work, perseverance, and dedication, which only a few can manage but not even close enough to reach his level. It's a tough job to do hustles everywhere, yet he does it effortlessly. Indeed, he is one of a kind, and I am honored to call him my friend.
Who do you think he is?
She's a 4th-year college student and is one of the people I admire. She's hard-working, dedicated, and intelligent. Aside from that, she also has a heart of gold. This year, instead of lavishly celebrating her birthday, she went to a mountainous part of Zambales and celebrated it with the Aeta kids and her friends. Her gesture in helping those Aeta kids has also inspired me to share what I can do for them.
She's not only a writer on read but also publishes her work on Hive. On top of that, she's my subcontractor, which means she helps me with my client. She does everything on my behalf. Thanks to her, I can now focus on other things in life.
Who do you think she is?
We have another fur parent in the house. This time, it's a he who owns several cute Shih Tzu babies; one of them is lucky enough to be named after Rusty.
He is the first to get the scholarship from AxieBCH, and since then, he has become the main asset of the guild. From being a pioneer, his name became well-known as one of the best Axie players in the guild. Not only that, his talent in drawing, sketching, whatever you call that, made him the guild's first official artist. Then he got promoted to lead the guild's other projects. How cool is that, huh?!
He is a massive fan of Japanese culture too. He knows Japanese songs better than OPMs (Original Pinoy Music) and can also sing the official soundtrack of Doraemon. I can write a lot about him, but to end all of this, he is Club1BCH's official artist and the person behind our cute green avatars.
Who do you think he is?
She is a mother of one whose daughter has recently celebrated her 5th birthday. She's one of the best Filipino writers from this platform who can write different niches besides writing about crypto.
She still considers herself a crypto noob, but she's now a pro. Her experience in crypto, particularly in Spot Trading, has benefited many users here, including me. From being a top writer here, she managed to become a SuperUMAn, alongside PVM.
I almost forgot to mention, but aside from being the BCH lady she is known for, she's also the woman behind the birth of Club1BCH and made the club's official logo. Sometimes she feels like she's not doing enough for the club, but she doesn't know that her contribution and support for the newbies whose goal is to learn more about crypto is more than enough. She's a great writer whose knowledge in crypto (and beauty) is incomparable; now, she's in freelancing too.
Who do you think she is?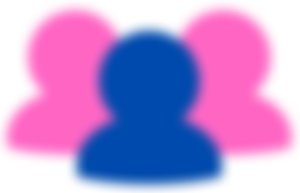 As much as I wanted to give you a hard time guessing the names, I have no choice but to tag them here as it is part of the rules.

I find this challenge very interesting. Not only does it save me from stressing myself about what to write, but it also challenges me to gather the information I have saved in my brain for over two years.
To all my readers, I highly recommend you participate in this challenge. If possible, try to mention other names besides those I already tagged here. Although the rules didn't say you can't mention the same users already noted, try to present the others you know to give others a hard time guessing.
---
Feel free to follow me on:
noise.cash | Publish0x | Hive | Torum | Twitter
---