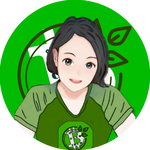 Despite sharing an article with my friends on how to apply for AxieBCH Scholarship, I still received tons of questions about other things related to such. It seems like they want more than just how to apply for the scholarship. Some just not into reading long articles, so let's just focus on the FAQ most folks want to know: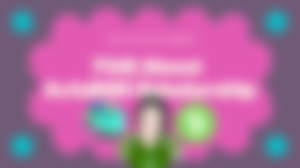 AxieBCH is a gaming guild that offers a scholarship and pays its scholars in BCH.
Although it would be an advantage if you have, not having an experience is still okay. As long as you are willing to commit to doing your part as a scholar, then that's fine. This means you are expected to complete the Daily Quest and Daily Quota of 75 SLPs.
You can read how to apply here: AxieBCH Has Completed My 8BCH Goal Today, or just check their website right away.
Yes!
Install Discord and be sure to join their server.

You need to verify yourself.

Fill up the form but be sure you read and follow the instructions.

You need to follow the coaches' Twitter and Twitch accounts too.

Join the chatroom and interact with the other members.

Being active but not interacting (or lurking) is not counted.
No. But you need to be active and interact with the members as often as you can.
Coach Nazko, the head coach of AxieBCH, will randomly pick the most active members, which is why you need to be active. Once he calls your name, he will then:
Ask you to accept his friend request.

DM you a link to a test.

If you pass, he will set a schedule for the final interview via call.
Aside from Discord, you also have to install the following:
Not necessarily but if you want to earn AxieBCH token from their main Telegram group during their random flash games, then yes.
No! All you need to invest in is your time and effort.
No. Coach Nazko will be the one to create it for you once you have become an AxieBCH scholar. You will, however, need to install Axie Infinity, though.
Just go to their website.

Click Play to install the game.
Depends on how long you can finish your Daily Quest and Daily Quota.
You will get paid in BCH. The base rate is 60% to the scholar and high-level players will get more.
Every other 2 weeks.

Bitcoin Cash (BCH) is a peer-to-peer cryptocurrency that is a fork of Bitcoin. 
Install Bitcoin.com or Zapit wallet to receive your earnings.
Yes.
There are two options:
Do a p2p transaction on Binance.

Or, create your own coins.ph account.

Send your BCH from Bitcoin.com to coins.ph

Convert your BCH to peso.

Then send it to your Gcash.

I hope this article will help those who are interested to join the AxieBCH scholarship. Be sure to read and follow the instructions carefully.
See you there!
---