Back To Setting Up Some Goals In September
Setting up some goals was one of my favorite things to do on this platform. It all started in the late November of 2020 when I decided to HODL my earnings from publishing articles on read. Despite being here in August 2020, it took me some time to slightly understood how crypto works.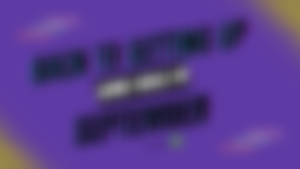 When I first joined here in August 2020, all my earnings were sent to my coinsph right away. I didn't use a Bitcoin.com wallet at that time so every time my wallet received some BCH, I immediately sent it to my coinsph, regardless of the amount. When I got my first $100, I decided to cash it out and use it to pay for my loan so I didn't have to worry about it anymore.
After that, I was back to nothing. My wallet was empty again. I felt a little sad coz saving $100 took me 3 months but spending it all only took me a second. Of course, it was for a good cause, but I just couldn't help it. That's the time when I decided to set up some goals to give me the motivation I needed. The first goal I set here that I managed to achieve with flying colors was to save $100 before the end of 2020.
I can't remember when was the time I stopped setting up goals. I do, however, remember why I stop, and that's because I want to lessen the pressure for a bit. Nevertheless, I enjoyed setting up some goals because I have something to look forward to by the end of the month.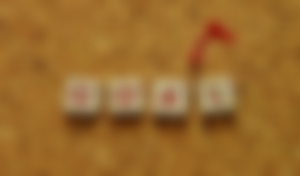 Now that I have been slacking for months, I believe it's time to redo it again. I'll be back to set up some goals and hopefully, this will give me the energy I used to have when I just started way back. So what are my goals in September?
In August, I managed to publish 19 articles and earned a total tip of $74.61. So for this month, my goal is to do better and publish at least 25 articles. I used to publish daily back then and if I missed, it would just be a few. However, these past few months, I missed quite a lot to the point of being inactive for 3 months. So hopefully, by setting up this goal, I'd be able to do better again.
For noise, my goal is to improve my posts. The problem is it's hard since I don't usually leave the house more often and if I do, it's mostly just to go to my sister's. Nothing is interesting to share. Still, I will try to post something better though, and who knows, it will help improve my earnings.
I can't promise this, but I will try to improve my interaction with the other platforms. I know that, among the other goals I listed, this part here is the hardest since my time is still limited but will do my best. I may not be able to post every day but hopefully, it will be better than the previous month.

Unlike my previous goals before, wherein I aimed to earn a certain amount every month, this time I won't be doing the same. I do care about the earnings, but this is something I have no control of, especially since Rusty is not as generous to me as before.
This is why my goal in September is to focus on increasing my productivity and improving my quality on any platform I'm into. Besides, if things go well, then it will surely give me a better monthly result.
---
Feel free to follow me on:
noise.cash | Publish0x | Hive | Torum | Twitter
---