Spartacus: History of Gladiator Revolt Leader
Throughout history, both ancient and present, the oppressed have fought to save themselves from oppressors. As in most civilizations, slaves in ancient Rome, Syriac, Greek, and even American, were not considered citizens but as working goods to the rest of society, both skilled and unskilled. Clearly, slave revolts, whether in Rome or elsewhere, posed a danger to all citizens, and while many of these revolts were quickly suppressed, BC.
A first-century revolt caused enough concern for the Roman Senate that they eventually summoned their two great leaders to suppress the revolt. Over a two-year period, this "little" revolt, led by a one-time gladiator, sparked the revolt that would become known as the Third Slave War, whose name was Spartacus.
Although little is known of his youth, Spartacus was originally from Thrace in northeastern Macedonia and was a Roman soldier. Historian Plutarch described him as cultured and intelligent, "more Greek than Thracian." It is unknown how he became a prisoner and gladiator during his military service (with his wife); however, his unique physique and strength caught the attention of a trainer named Lentulus Batiatus, and he was sent to a gladiator school in Capua, south of Rome. Life at the gladiator school was both brutal and harsh.
That's why BC. In 73, he and 78 fellow slaves rebelled, using kitchen knives. After escaping, they came across a small caravan carrying weapons and, having captured it, fled to nearby Mount Vesuvius. Soon after, the shepherds of the region joined them, and the small army numbered over 70,000. In order to survive, they began to plunder the center of Italy.
Although he had considerable success in the early period, even defeating the armies of the two preaders and the governor of Glya and seizing their weapons, Spartacus realized that Rome would eventually defeat him, so he wanted to travel north to the Alps, towards his home. He divided his forces in two in 72 BC. Half of them, Galaians and Germans, went with his gladiator friend Crixus, the rest, mostly Thracians, went with Spartacus. Although his intention was to return to Thrace, most of his followers did not want to leave Italy and headed towards southern Italy.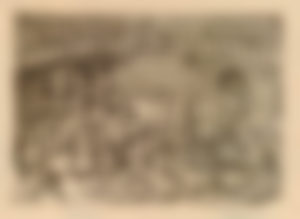 Besieged by the army, Spartacus hired Cilician pirates to take him to Sicily, hoping to increase their strength. Unfortunately, he couldn't get to the island himself, but his money was gone. Crassus trapped the rebellious slaves at Bruttium, where 6,000 rebels were killed. However, Spartacus eventually (albeit at a third of his strength) managed to break through the enemy lines and once again escaped and marched south, defeating Crassus' two commanders in the process.
He was eventually cornered, however, and defeated and killed in Lucania (though his body was never found).
More than 6,000 rebels were crucified; Their bodies were displayed along the Appian Way from Capua to Rome.
Crassus had hoped to defeat Spartacus before Pompey returned from Spain. Unfortunately, Pompey returned in time to defeat Spartacus' 5,000 followers and stole the majority of the victory. Both BC. While he was elected to the consulate in 70, a deep conflict occurred.
The war and Spartacus' role here made a lasting impression. With Julius Caesar being dictator for life, he never forgot the rebellion and was determined to prevent another rebellion. Through many laws, he hoped to reduce dependence on slaves by promoting the recruitment of free workers. History has different views on Spartacus, according to some he is a hero and representative of the oppressed, according to others he is a cruel and heartless rebel. But he is still remembered for leading the most famous slave revolt in ancient Roman history.