More Korean ice creams
As promise, here I am going to continue with the Korean ice creams that I have tried and will share with you how it tastes and look like. If only I can ship these ice creams to you then I would really do so.

Remember when I said that there were 6 flavors of Melona? Well, I was wrong because there are 7 flavors and the 7th flavor is Piña Colada. Ok will start with my ice cream review.

Melona Piña Colada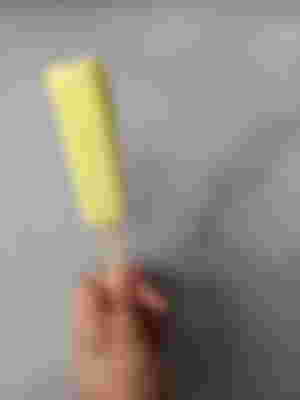 When we heard that there was a Melona Piña Colada available, we bought it right away although at the back of my mind I was thinking if it has alcohol since it is a popular cocktail drink. So when I gave it a try, it was just like an ordinary pineapple popsicle. I just do not know if there is a hint of rum but it was good.

Melona Coconut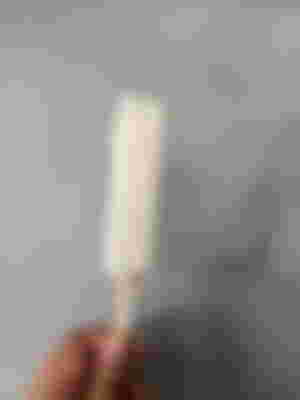 I ate this right after I had Melona Piña Colada. I was doubtful at first because I was thinking that it might taste like a matured coconut (niyog as we call in the Philippines) as shown in the picture. I was expecting it to be like a coconut milk or coconut cream but it was actually in between the young coconut (buko as we call it) and matured coconut. Most probably the other people who also saw the Melona Coconut would think about that so only a few people buy it. I must say that it was not bad although it was not that good compared to the popular Melona Melon (green).

Greek Yogurt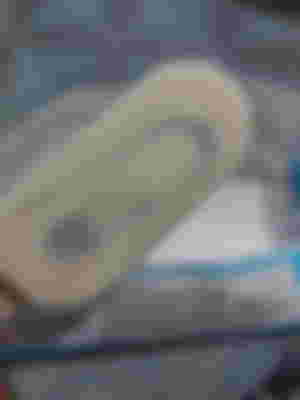 I do not know if there are other flavors of Greek Yogurt but I had tried strawberry (pink) and blueberry (blue). There was a day wherein I ate most of the strawberry flavored Korean ice creams and out of all that I have tried that day, Greek Yogurt Strawberry was my top favorite. Why? It was not that sweet even if it was covered with white chocolate. You can really feel the white chocolate melting in your mouth as soon as you take a bite and that sour taste of the yogurt blending with the white chocolate. I even recommended this to one of our guests and just when they were to leave the parking lot, they went back to buy 3 more. The wife said that it was delicious and they had to buy some more because 1 was not enough.

With the blueberry, I feel like it lacks that blueberry flavor unlike with strawberry wherein you can taste that it's really strawberry. But it was still good.

Yomamte Frozen Yogurt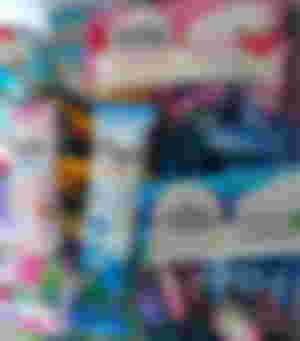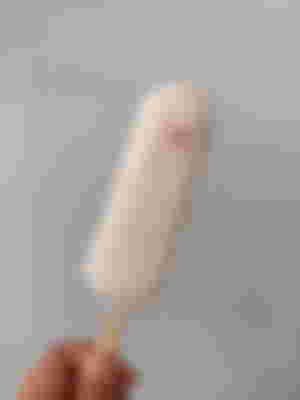 Another yogurt ice cream bar. Unlike with Greek Yogurt, it does not have any white chocolate so it is just plain frozen yogurt in popsicle form. It comes in plain (blue) and strawberry (pink) flavored. Its packaging made me think of the manga that I have read before because of the black and white drawing. I was curious with their strawberry flavor because this was my sister-in-law's 4 year old niece's favorite. She would always pickthis whenever she goes to the store. At first I think it was because of the color pink and the drawing that is why she was drawn into it but when I tasted it, I actually liked it. Imagine a light strawberry yogurt in a form of an ice cream bar. But I'd still choose Greek Yogurt Strawberry. This was one of the strawberry ice creams that I have eaten together with Greek Yogurt Strawberry, Melona Strawberry and Samanco Strawberry. I told you it was a strawberry day for me that time. LOL.

Fanfare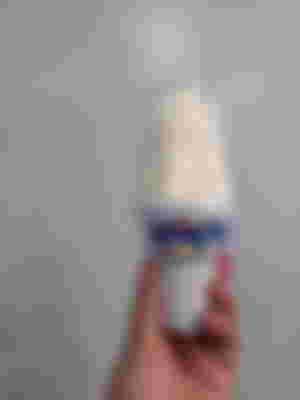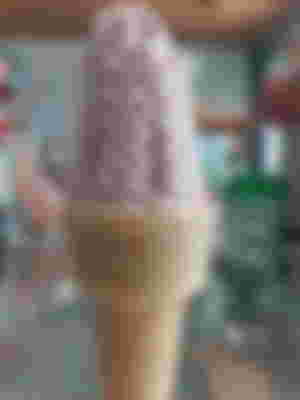 One of the best sellers in the store. Fanfare ice creams are like soft serve ice creams that is also in a wafer cone. It comes in 3 flavors, vanilla, strawberry and chocolate. I have not yet tried the chocolate since I was refraining myself from eating too much of it as it triggers my migraine. But between vanilla and strawberry, I like the former. It really does taste like a soft serve ice cream and it is so cute that I find it Instagrammable. Actually, I posted the Fanfare vanilla on my Instagram account. Growing up, I really do prefer wafer cones over sugar cones. I remember my parents would have to buy both types of cones because I am the only one who prefers wafer cones. If I were to choose between Fanfare and the sundae cones from Jollibee or McDonald's, I'd choose Fanfare because it has more ice cream than with the fastfood restaurants.
One thing I noticed with some people who is not familiar with Fanfare. They thought that it was just an ice cream in a cup. We saw some guests who did not remove it from the cup and just ate the ice cream. Some of them did not know that there was a cone inside.

Gukhwa Ppang (Chrysanthemum Bread)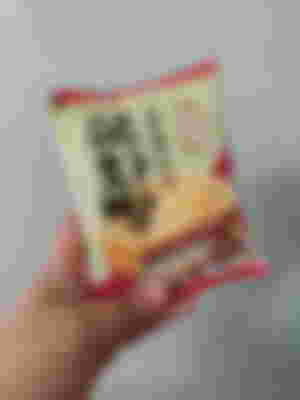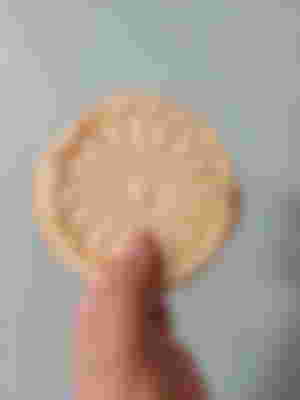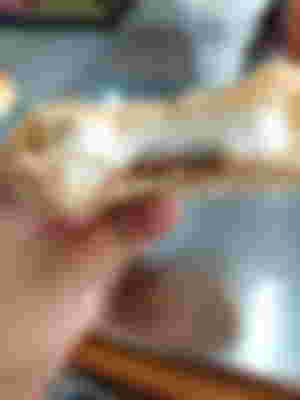 Remember my Samanco ice cream review? I said that Samancos were inspired by a pastry called bungeoppang, a popular winter snack in South Korea that is usually filled with red bean or custard. On the other hand, gukhwappang is a flower shaped pastry like a chrysanthemum and is filled with sweetened red bean paste. If there is a fish shaped pstry, there is also a flower shaped pastry. And of course, they have also made it into an ice cream. When I ate it, I thought that they only change the shape as Samanco is from Binggrae brand and Gukhwa Ppang ice cream is from Lotte. But when I researched about it, I found out that those ice creams were inspired by Korean pastries. With regards to taste, it was just the same though with Gukhwa Ppang, it was a combination of green tea spread and red bean paste and was a little chewy.

Simona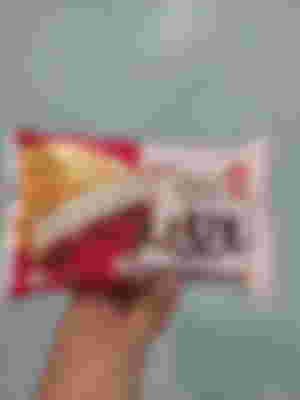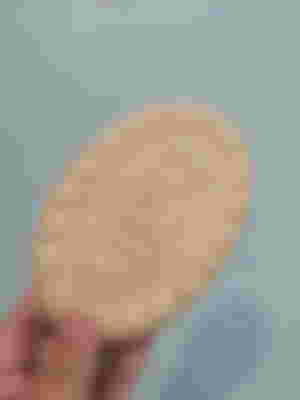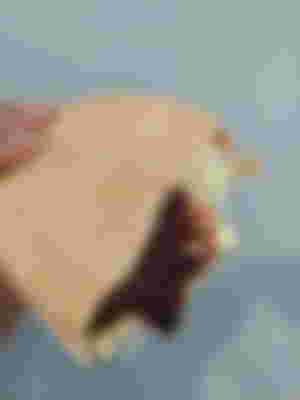 I mentioned in my Samanco ice cream review about the mochi ice cream sandwich that I have tried. At first, I did not knew it was mochi as I was thinking it was just marshmallows and red bean. It was only after I knew about Samanco mochi that I have realized that the one that I have tried at the store was mochi ice cream wafer sandwich. This was the ice cream wherein I asked why Samanco did not have a flavor like that only to find out later that they do. This is shaped into an oval and I could not research about the words written on the wafer.

There are still a lot of Korean ice creams that I have not yet tried but I promise that I will write about it. This would be too long if I were to include the other ice creams I tried yesterday. I ate 4 just in case this would not be long enough and I still have 3 other ice creams that I have tried before. Although all 7 were different variants. I wish to make an article that has the same brand but different flavors like with Melona and Samanco. But don't worry as I will still make a review about it soon. For now, this will do.

So what ice creams do you want to tey from this article of mine?
April 04, 2022
P.S. lead image is a photo of the ice cream banner with an ice popsicle that I took at the store before.
Sponsors of bbyblacksheep