Eucalyptus is a 100% aromatic plant with medicinal properties, antiseptic and other commercial uses such as repellents, cleaning products, stationery including the production of oil and perfumes, although there are insufficient scientific studies that determine the effectiveness of the use of this plant in the medicinal aspect.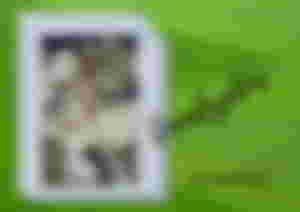 However, the major use is exploited by the pharmaceutical industry thanks to its menthol component and also for home use. This is a plant especially for medicinal use, but its properties allow other uses and other benefits, besides curing and preventing diseases related to the respiratory tract.
There are many benefits offered by this plant. Among those that count:
-It is common to combat colds, flus and allergies due to rhinitis or any other respiratory condition due to the expectorant and decongestant power of the bronchi and lungs.
-It has anti-inflammatory and antiseptic properties, i.e. it is used to reduce inflammation and clean wounds. It is also used in the disinflammation of the joints to relieve pain.
-It is hypoglycemic to reduce sugar levels in diabetics.
-The oil works has relaxing action with massages.
-It combats the formation of fungus because it has a fungicidal function.
-It is used by the wood and paper production industry.
There are several ways to use this plant. Inhalations are the most common form of use; at this point is where I confirm its effectiveness, because I suffer from allergic rhinitis and these days I had a stuffy nose. I did the inhalations and additionally I applied nasal wash with the infusion and the result was immediate. Totally decongested, I had about a month without breathing normally, for its fluidizing and expectorant effect the reaction was the explosion of nasal secretions. The way to prepare this inhalation is to boil the leaves to extract the juice, adding a little salt, with the same water to make nasal washes.
The infusion is prepared with less leaves than the inhalation but let it stand for 15 or 20 minutes before drinking, it is also used for gargling. If you wish, you can sweeten it with honey and add lemon to ingest.
The oil is used for massages, aromatherapy, for rheumatic pains. Eucalyptus is used in commercial products such as disinfectants, shampoo, candies and even antibacterial gel.
Eucalyptus originates from Australia. The scientific name is Eucalyptus globulus labill of the Myrtaceae family and there are more than 400 species. This plant is the official food of koalas; marsupial mammal that climbs these trees. The propagation of this species has spread to other parts of the world because it adapts to any terrain and its growth is fast.
Reproduction is by cuttings or seeds but it is not recommended to have it as a domestic plant because its deep roots tend to be aggressive and can damage pipes, buildings and pavements. According to, these plants have a negative allelopathy that is characterized by inhibiting the growth of plants of other species in the place where it is found. Allelochemicals are chemical compounds released by a plant to suppress the spread of other plants around it. Allelopathy is a biological reaction of some plants such as eucalyptus.
Translated with www.DeepL.com/Translator (free version)