Surprised my husband on his 30th birthday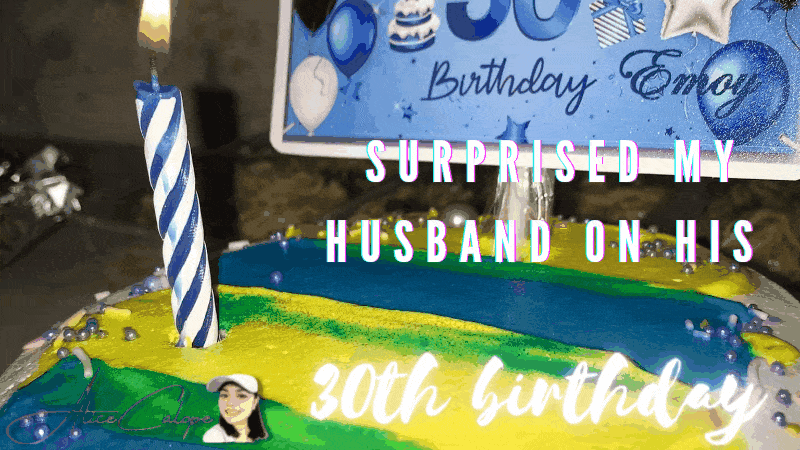 Blog:153-14th
Date :August 19,2022 
Time :4:16pm
We only celebrate birthdays once a year so we better make it memorable and happy no matter how we celebrate it.

Yesterday was my husband's 30th birthday. Hubby is 4 years younger than me. Hubby knows we're in financial crisis this time. After we move in into our house. We spend money on the basic needs of our house like electricity and water supply. Yesterday morning I woke up early and sing happy birthday to my husband. His eyes were still closed yet I know he was already awake. I told him that no surprises this time and no gifts, unlike last year. I bought a new watch from Shopee and made surprise greetings early in the morning. Together with my in-laws, we sing happy birthday and I gave him a fake gift. I bought him a cake too. I gave him his old broken watch. He thought He will not receive any gift. Then I gave him the real gift. He was so happy to receive his new watch.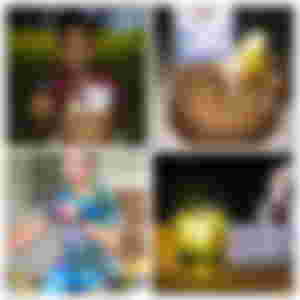 Anyway, I was still not here in readcash around that time so I never got the chance to share it here but I share it on my noisecash account. Anyway, that's just a little throwback from I surprise him last year. So yesterday he really didn't expect any celebration on his birthday. But I already plan to make a little surprise for him. I ask a favor to my sister in law to buy a small cake and let her hide it. I also bought a half kilo of pancit (noodles) canton. Since I already prepared meat at home I just bought vegetables to mix the Pancit. When I arrived from work hubby was still at the house where he currently works. Perfect so I can prepare and cook the Pancit. Cooking Pancit only takes a few minutes to cook. A few minutes before my Pancit was finally done hubby arrive from work. A few minutes after he came home his 2 sisters bring the cake to our house to surprise him. He was teary-eyed after seeing the cake that I bought for him.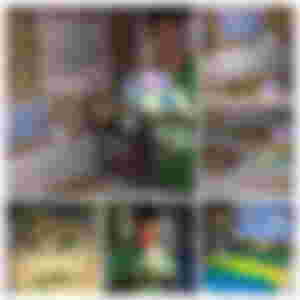 He really didn't expect that I will buy him a cake. I told him birthdays only happens once a year so better celebrate them even in a simple way. So we sing happy birthday to him and I prefer the pancit and the cake to be delivered to our neighbors. We had a small celebration together with My in-laws. Then his best friend arrive and bought him drinks. I let them bond and spend time together since they rarely talk even if we are just neighbors.
They end up their drinking session around 12 am.
Ending thoughts
It might be a simple birthday celebration but I made my husband happy on his day. I just hope that God will bless him with good health always. I see how he appreciates my efforts.
Photos used in this article are all owned by yours truly unless it is stated.
Lead Image and thumbnail edited using Canva
To my ever-dearest daily readers, upvoters, and likers. thank you for your precious time and for your efforts. I love you all.
To my amazing and generous sponsors who have been supporting me since from the start thank you so much for inspiring me to do better each day.