1st withdrawal of my HIVE earnings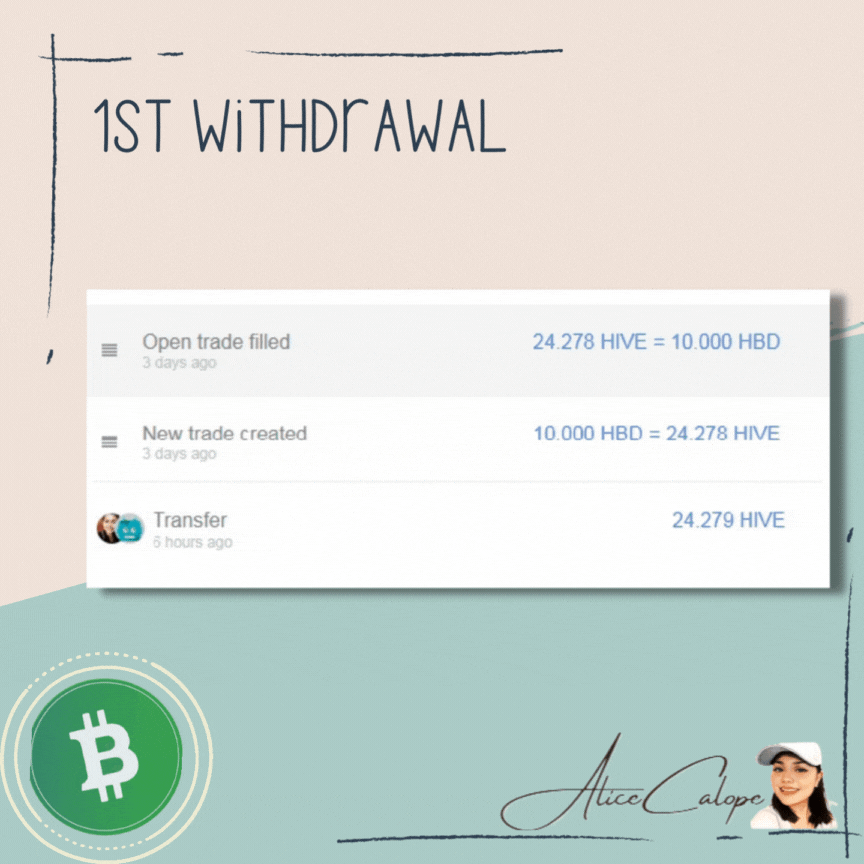 Blog:237-3rd
Date :April 09,2023
Time :04:51pm
I've known about HIVE because of the articles published here talking about the said blogging site. As much as I wanted to join the blogging site but I was always been hesitant to join since I am busy at work and with my other side hustles including read.cash.

I wasn't sure if I can handle the pressure of writing articles on two different platforms. It was last December last year when I decided to join and make my own HIVE account. But since I am not familiar with the blogging site, I was lost and didn't even know if that registration was successful. All I remember is they told me to save the important keys as they will be needed it every transaction I will make on the said platform.
It was just last month when I tried to register again but when the time I used my username it says it was already taken so I wonder if it was me who made that account until I remember the keys I saved on my computer. I check it and tried to use the login details and viola it goes through. Finally, I was so happy that I finally had the chance to explore the site.
One of my friends here told me to write my introduction. At first, I really don't know how to start my introduction. I have read others' introductions first to get some idea on how to correctly do it. And finally, I made my introduction in HIVE which gathered around $29.With that $29 is all mine but only a few percent will be my earnings from that amount. Here is the link to my very first article in HIVE https://ecency.com/hive-109667/@bigeyes2012/let-me-introduce-myself.
It takes 5 days after I publish my second article in HIVE. For now, I only have four articles in all. And it's been more than a week since the last time I publish an article there. I am still trying to understand how things work in HIVE, especially how to withdraw my earnings in HIVE.
Thanks to my friend here @renren16for helping me with the process of how to withdraw my hive earnings. Finally, I can say that I know now how to withdraw it. Maybe you are wondering why I withdraw my hive earnings as early as now. I just badly needed the money for the upcoming bills next week especially the tuition fee for my daughter. It might be not enough to cover all the expenses but I am thankful that I have another source of income aside from my salary.

Ending thoughts
Having lots of side hustles while working is a must for me as I really need more to cover up the lacking amount for our weekly expenses and I am thankful that I am slowly earning on other blogging sites aside from my earnings here.
Photos used in this article are all owned by yours truly unless it is stated.
Lead Image and thumbnail edited using Canva
To my ever-dearest readers, upvoters, and likers who still continue to support me up until this time, thank you for your precious time and for your efforts. I love you all.