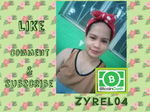 #24th blog
april 26,2022



Hello to all Read.cash Fam Goodmorning,I would like to have coffee but I just don't want to drink.Kasi nangangasim Ang sikmura ko.But sometimes i take coffee masarap kasi."Masarap kasi Ang Bawal".
I rarely watch dramas on television because I'm purely a cellphone user, I prefer to watch vedios on my mobile phone, so earlier my celphone was battery empty and I need to charge first so I just watched tv. Are you watching widow's web?I didn't follow it in the beginning but this story was good. I just found out Yesterday,hahaha !If my celphone isnt battery empty i wont know and i wont be able to watch this drama maybe it will end this week Im not sure.
---
So,when while im watching,i didn't realize that my tears were dripping hahahaha(Kaloka tong mata ko)I really dont want to watch drama's because ill cry too when it comes to the crying part.I cant stop my tears from dripping My Gosh!So earlier while i was watching my Daughter was looking at me maybe she wondered why i was crying hahaha,then she took the facetowel that was placed on the chair and gave it to me!Exactly because what i saw was the crying part of the story.Ellen's character was super Galing Kaya mapapaiyak ka nalang talaga!While i was watching i was writing an article too,I immediately thought of the topic when i watched it.Ellen's role is she will do anything to free her boyfriend from imprisonment because she doesn't believe that her boyfriend is Guilty.So she did everything to find out the truth.
And i hate's Barbara's ROLE ,especially when he said that the people in the hospital were stupid because it was just a simple question that could not be answered. annoying, so sometimes it seems like I don't want to watch this insulting scene because I'm also affected hahaha because I'm serious about watching.even though I know that's not true because it's just a story .but in real life there are also people with the same attitude, porket Mayaman na they are able to trample on poor people .
So I also avoid watching the crying Part when my husband is here haahaha because they will only tease me when they see me crying.
I choose Scary movies to watch than Lovestory or dramas.Panigurado pag drama or lovestory ang pinapanood ko Hindi pa tapos yan namaga na mata ko kakaiyak hahahaha .
And because google translator doesn't want to follow so its just a Tag-Lish ,because somehing else out when i translate google translator is Fooling me,he's teaching me wrong grammar hahaha.Its really hard when you are not good in English because you cant write Continueosly.What can i say to those good in Writing was "SANA ALL" na lang talaga how i wish im One of them but sadly im Not .
I woke up early because my partner was too noisy,good thing that my daughter was not awake, I slept at Late 2:30Am , I enjoyed watching videos, I didn't know the time.I remember I hadn't finished writing the article yet so I finished it now.
End it up here I feel so sleepy and ill be back to sleep .I Feelpain in my eyes while I was typing on my celphone, my left eyes were closed!
Thank you For reading !
April 26,2022