Bad At Love.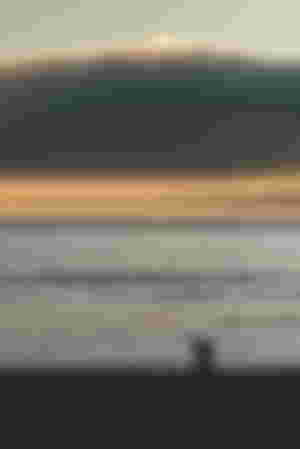 Series: Love, Fantasies and Moonlights.
Title: Bad At Love I, Ep 01.
Date: Thur, March 17.
Author: VinceCharlie✓
"No-one can tell what to expect from a heart in love". Those words resonated with my being, it feels like I am constantly being watched by those who are supposed to be my friends. Indeed, they are. Although, they mayn't have the most fitting qualities for one and, their habit of constantly nudging me towards the girl of my dreams were kind of sweet, but mostly irritable as they wouldn't let me be.
*Snap*
Eric waved across my face. It seemed I have been lost in my own thoughts. The expression on my face gave me away, sadly.
"What do you want!?", I snapped back.
"In what world did you suddenly find yourself in, Vic?", he asked. He has an habit of answering a question with another question. Which I've found really annoying.
"It's none of your business, is it?", i said to spite him.
"If you think you only get to sit here all night with the hopes of avoiding Mia, you're so wrong man!". Eric has always known how I felt about Mia. Sometimes, I wonder just how quick he is to figuring things out. Things I wish he could stay out of.
*Sighs*
"I know. But, what could I possibly say to her?". "I feel like our relationship has somehow spiraled these past years", I continued.
"Nah, man. If i heard there was ever a dumb person who rivals you in the whole world, I'd surely argue and top you on that list", he replied in a somewhat sarcastic manner. "Listen here, all you have to do is talk to her. You guys haven't spoken in a while right?", he stopped. "Well, now is the time to finally let her know".
And, yet again he somehow managed to see through my slick attempt to ignore his question, thereby adding the words I have so come to dread.
Mia Hansen always has a certain personality about her. Her charm, wittiness, kindness amongst her many better qualities found it's way into my heart. To think we were, once, the best of buddies before relocating with her father thousands of kilometers from our good ol' neighborhood. It was never possible to meet up after. A few years' passed already. Here I am. Sitted on an old metal bench not far from where we played as kids.
Her Dad drove in to a newly refurbished bungalow opposite mine. She came out and glanced at the new house with an undescribable appearance laid bare on her face.
She must have noticed the house just a few feet from hers, I thought.
"Hey, Dad. Where are we?", she asked concerned.
"We're back, Mia".
"I didn't wanna say anything until we got here but, I guess you weren't paying attention either while we drove", said Mr Hansen.
"You brought me back?", surprised she must've have misheard him.
"Why now?", she asked tilting her heads to the side.
"I understood how detached you were all those years away from the old neighborhood", he pointed out. "So, I figured coming back would do some good", he added.
She barely spoke another word before she was interrupted by the loud shout beside me.
"MIA!", Eric screamed.
Shocking as it was to me. I mustered up the courage to smack his behind but, he dodged and ran. She somehow recognized the voice and asked that she be excused from her dad.
She walked across the street and continued towards where I was sat. It was a little dark and the moonlight was just slowly appearing. In that moment, I warred with my thoughts. "Maybe, I should leave", I wondered. Stricken with the knowledge of not remembering all that we shared in those past times almost overwhelmed me.
"She wouldn't recognise me anyway", I continued.
Then came the moment of Truth. She tried to catch a glimpse of the entity that screamed her name from the shadows. In my head I could hear Eric's giggle, whatever came to mind afterwards was purely the need for revenge.
"Vic!", she gasped.
"Hey, Mia. Long time no see", I said wryly.
Without letting any further formalities get in the way. She embraced me, rather, tightly. I could hear her heartbeat, as she sobbed and whispered something that sounded like.
"I've missed you!".
My eyes glistened. I remained there, unable to hug back and without any intention of saying the same words. However, I couldn't shake the feeling of nostalgia. I always had a problem telling the ones I love what I truly feel. Perhaps, she understood that. Which would explain the stillness, and utter serenity we both felt that night under the moonlight.
Hi, guys.
This is a short story I kind of put together after feeling this compelling need to write. I found myself having some sort of block earlier today, but the feeling came rushing in all at once when I started. Amazing isn't it?
I don't know where this journey would lead. But, I'm as excited about it either way. Glad you could come with.
Thank you for sticking with me.
Until we read again.
💐✌️
Enjoyed this article?
Earn Bitcoin Cash by sharing it!
Explain
...and you will also help the author collect more tips.