When the going gets tough.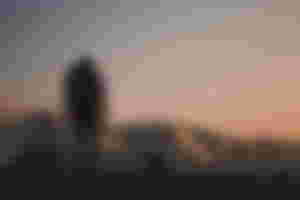 I should probably start with "Happy New Month everyone!"
The New year came and is gradually going by so fast, and I'm here wondering just how much time has passed. For me, especially. It pretty much comes with not reaching up to the set standard, like underachieving in moments when I should be giving more, and basically throwing in the towel when faced with daunting tasks and challenges.
It's quite disappointing, really!
Now, we've begun a new Month and I'm still trying to find my footing. I wouldn't know if I'll find myself winning and, screaming with much gusto at the end of it all, or perhaps, if I'll continue in the same way that I've been of late. Confused still. Without a sense of where I'm supposed to be at, whilst trying to figure out who I am.
When I think back on it, the Month of December has actually served me so much fun memories. I mean it's pretty much been one of my favorite Month after my birth Month - which was the last Month by the way. (November 2nd!). I must say that things have gotten more intense, more real. Cos' back then it felt like I was living in another world. A fantasy world. Haha! (Huge sigh!).
Just yesterday, I was thinking of how to turn things for the better. How to engage life positively. It hasn't been the prettiest last few weeks, but I hope to get the best of the remaining ones before drawing the curtain for the year.
Thinking positive thoughts and, being intentional may seem outlandish, especially now. But we never know what life has in store. The going may be tough, but it'll eventually birth something worthwhile in the long run.
I must believe it!
Thank you for being here.