Being mentally strong has to do with facing your fears without it affecting your outer self, dealing with people, handling issues with maturity takes enough mental strength to achieve.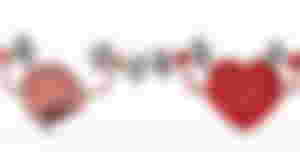 I'll be writing from a real life experience point of view, which have helped me positively and others have also mentored
In life we have passed through different phases how we relate and respond to matters arising depends on how mentally strong we are.
On my previous post I wrote on understand your environment
https://read.cash/@Vanjinks/understanding-your-environment-89c1629b
Understanding your environment involves your mental ability to relate and understand people around us.
Below are ways to apply in making your lifestyle become mentally strong and develop a strong willpower.
1 . Get out of your comfort zone.
I was listening to ubong kings YouTube seminar and he said Free food has been the major problem of youths.
A lot of people today have been relaxed being in their present situation without any improvement maybe cause they get free food from their parents or spouce or maybe they get free shelter.
Being in your comfort zone has been a major hindrance to growth, To achieve more, you have to quit being in your comfort zone and journey to unexplored and boundless territories. Learn a new skill of you can, but by all means get out of your comfort zone and interact with your environment. You will be surprised at what you will learn when you explore.
2 . Meditate
Meditation has been said to be the best mental excerise ever to be made my man, it helps to activate the mind.
Meditation helps you to be calm, and a calm person is in a better position to make rational decisions. This is a major element for mental growth and strength.
When you meditate you become well focused and calm, confident and fully aware of every move you make as ad not to make ill decision.
3 . Face your fears
Have always asked, how long will I run away from my fears?
This is might look simple but past experience has show how determination has helped me face my fears..
I heard of read.cash last month and was told it was a writing platform, I was not a fan of writing, but I really wanted to write, I had to put my head straight and face the challenge of being a writer.
Will i continue to run forever from my fears?
Do you love doing something but tell yourself excuses why you can't ? Start doing it today, even if it's all junk. From a little you can do better.

Whatever in your life is making you scared, face it thoroughly . Our fears come from the idea we have developed of something rather than the thing itself.